The last Wardrobe Treasures post featured my 13 year old distressed wool blazer by Japanese label Gomme. This time it's all about my 15 year old battered army surplus parka or, to give it its full name, the U.S Army Surplus Arctic M65 Fishtail Parka.  For a good few years in the early 2000s you couldn't swing a cat in Hoxton without bumping into one of these babies.  But, as ubiquitous as it was, I have always loved it.  Here's why:
#1. It's WARM. (And waterproof, obvs.) #2. It's versatile. Almost everything on this coat can be detached or adjusted. The fishtail, waist, DEEP pockets and hood can all be adjusted to give a different fit and look. And importantly, the hood and lining come off – making for a fabulous Spring/Autumn version. It's also UNISEX. #3. It looks good.  Perhaps not with an evening gown but definitely with everything else, especially with the hood and lining detached.  In this post I'm wearing it with jeans, but I've frequently worn it over frocks –  just add heels!
Every wardrobe needs a parka in my opinion but whether you go for a Moncler or this one (you can still find them) is up to you.  All I'll say is that it's a testament to the awesomeness of this coat that everyone I know who ever had one still has it and uses it. Are you one of us? Drop me a comment and let me know!
Here's to another 15 or so years…..
Addie x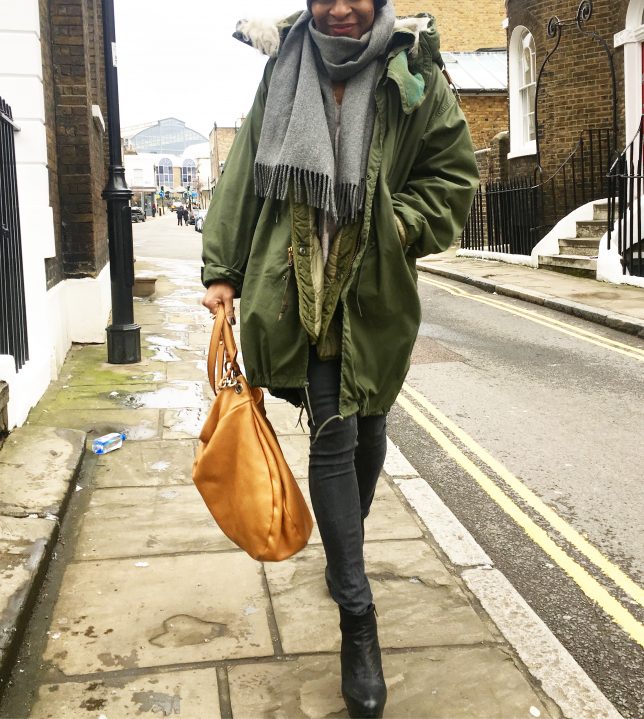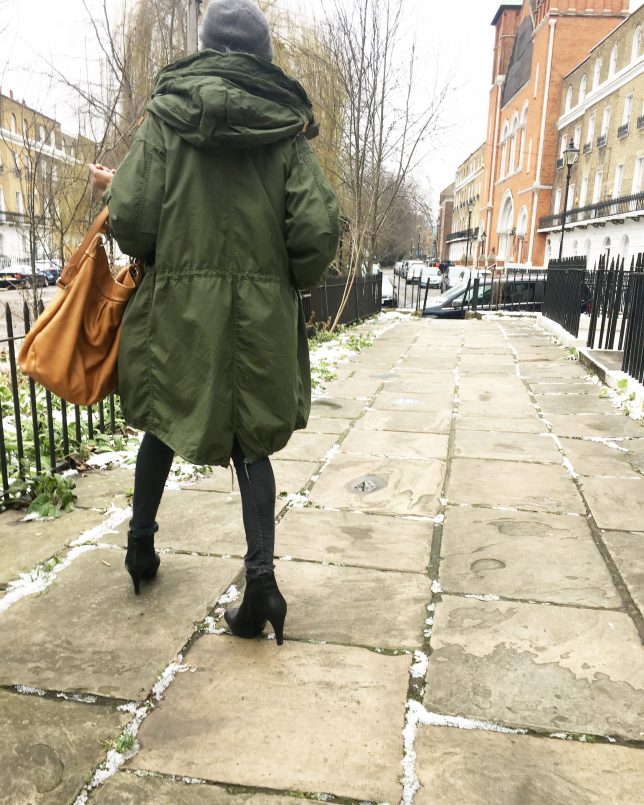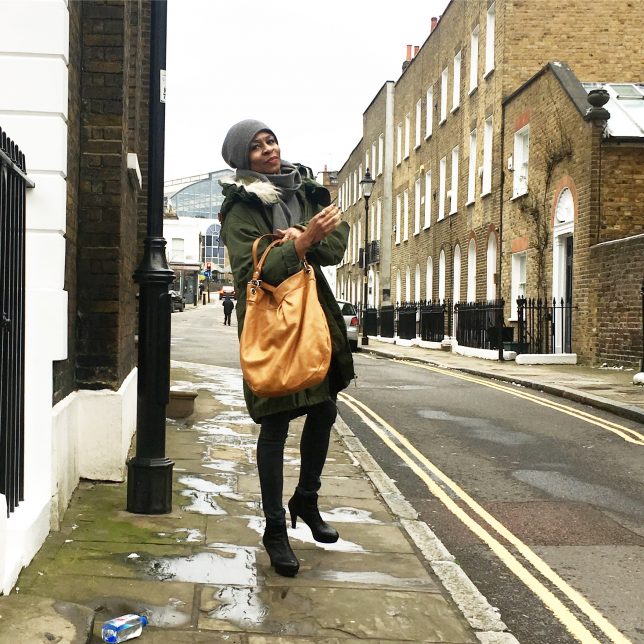 Yes, this is the SAME coat…..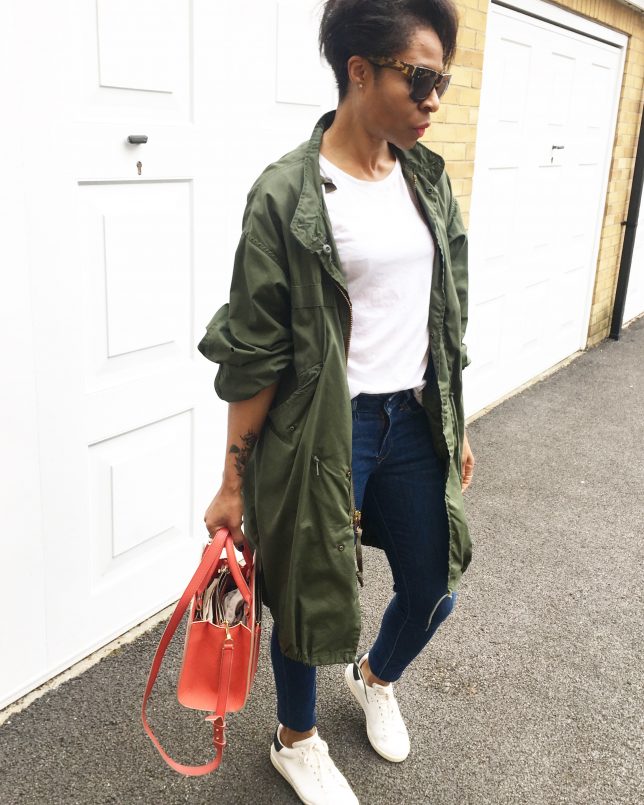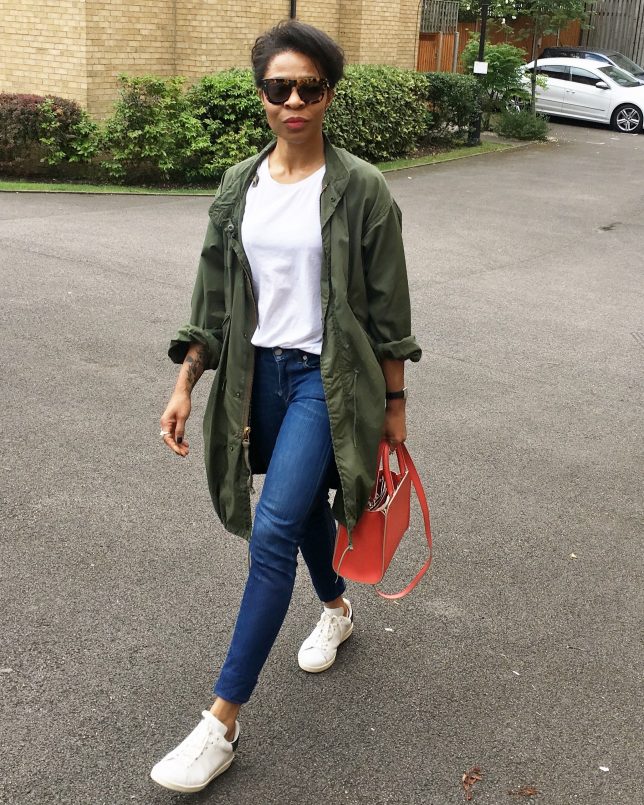 I am wearing:
Winter mode – Parka (US Army Surplus Arctic M65 Fishtail Parka)| Jeans and Sweater (H&M)| Bag (Marc Jacobs)| Beanie (COS)| Scarf (Acne Studios)| Boots (Billi Bi)
Spring/Autumn mode – Parka (as before)| T-shirt (GAP)| Blue jeans (Levis)| Trainers (Isabel Marant)| Bag (Victoria Beckham)| Sunglasses (&other stories)