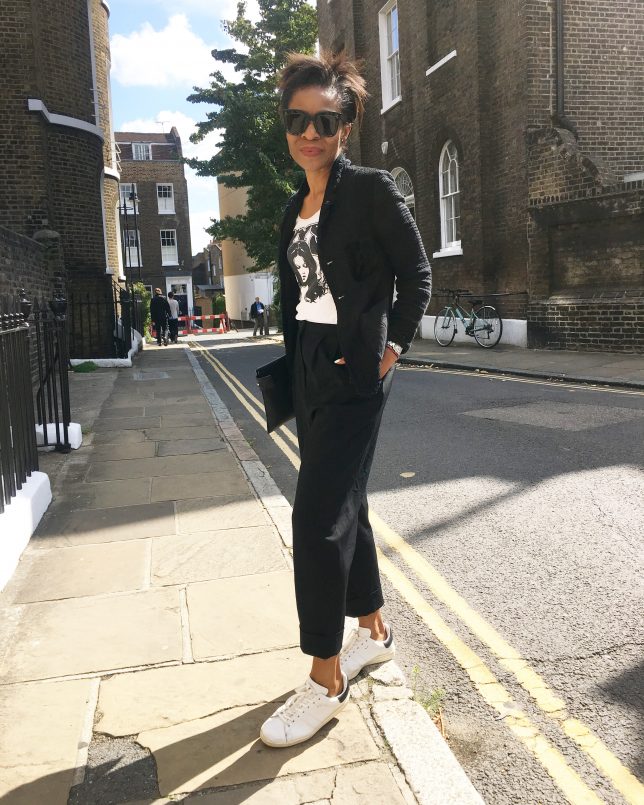 It's no secret that I love a good rummage in my wardrobe every once in a while. Usually on a space- saving clear-out mission but sometimes just for the fun of rediscovering something that I haven't worn for a while. The last time I wore this Hysteric Glamour vest, it was with baggy jeans, a baseball cap and Converse hi-tops.  Thankfully, the baggy jeans and baseball cap – along with my days of dressing like a teenage boy – are long gone but I've hung on to this foxy wee vest.  The Gomme blazer is an old piece too and I still do wear it from time to time. Thanks to its cut and fabric (a patchwork of boucle, silk and wool) it's not at all bulky and is a fab alternative to a cardigan and perfect for transitioning into Autumn.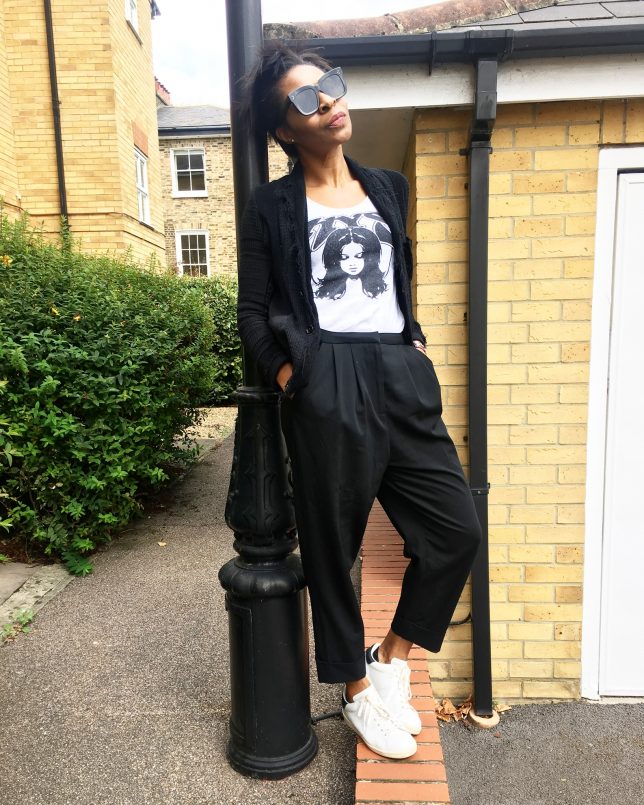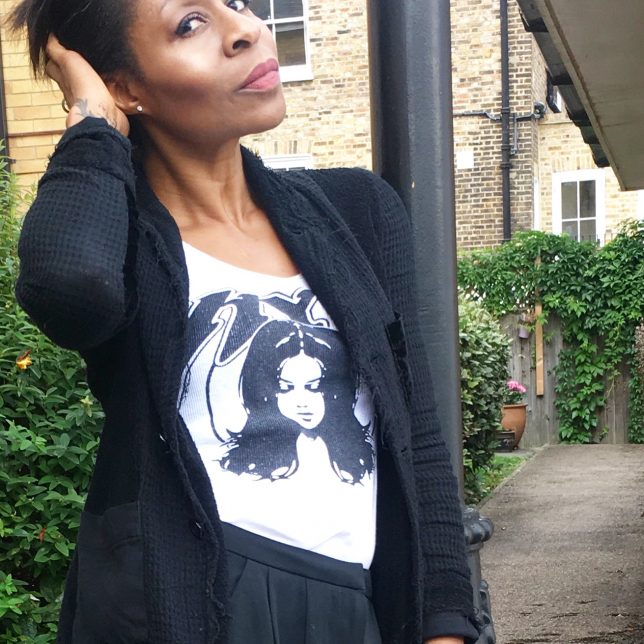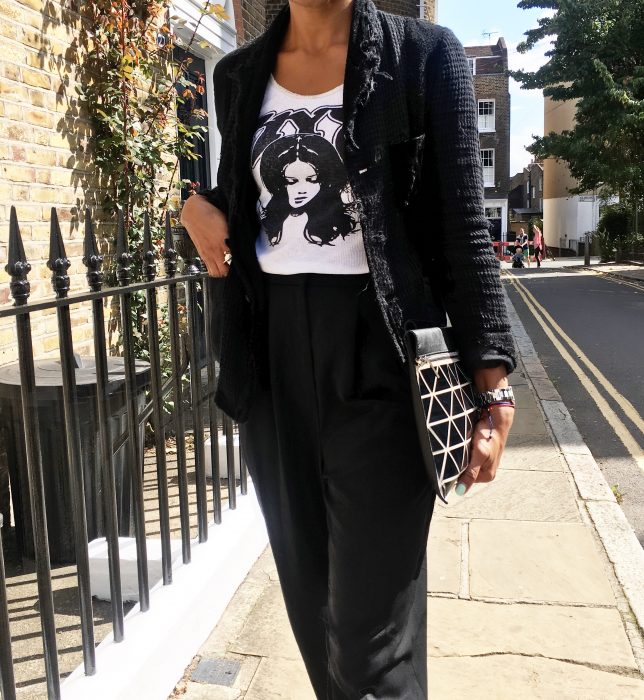 It was a gorgeous sunny but cool day and I was going for a soft-tailored casual look which the graphic vest and trainers completed nicely. The high-waisted slouchy trousers are from H&M's premium label and the trainers are Isabel Marant (although my Stan Smiths would have been just as fab).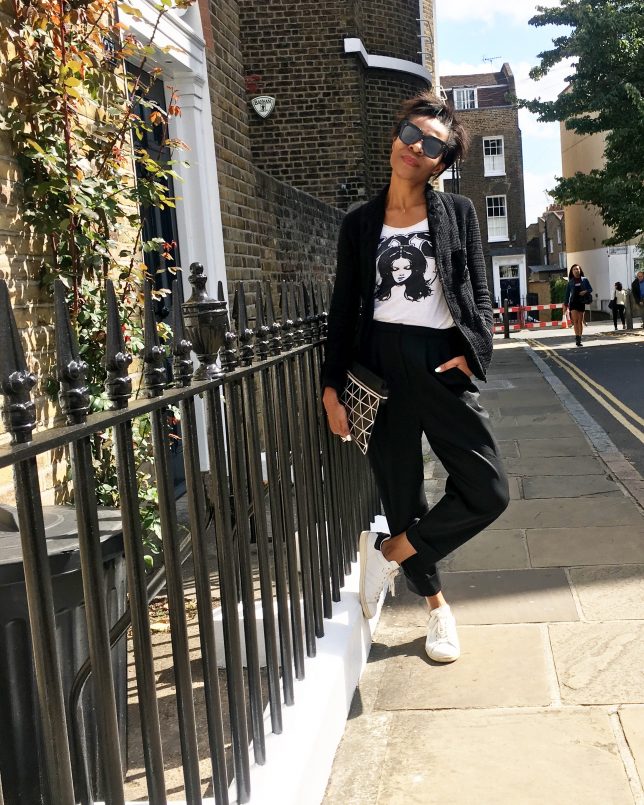 Most of us probably think of tailoring as reserved for work/business meetings/job interviews. In my opinion it needn't be! Soft tailored pieces might lend themselves more easily to off-duty wear, but it's fairly easy to soften-up sharp tailored stuff. Just throw an over-sized fluffy jumper over those "work" trousers or pair your "work" blazer with some sports-luxe bottoms, add a box fresh pair of trainers and voila!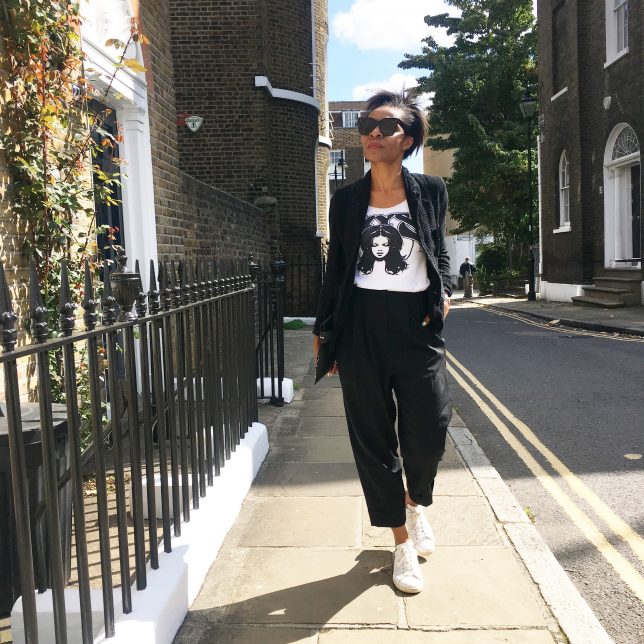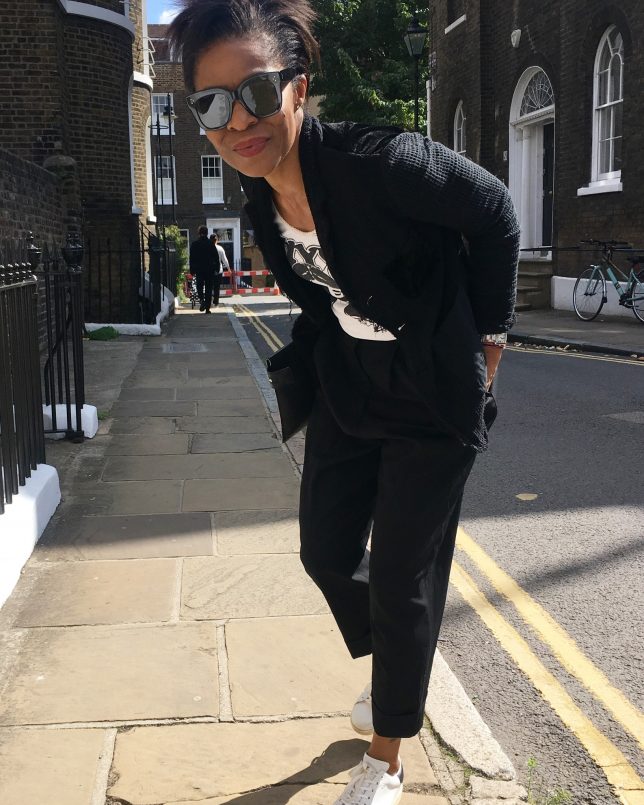 So are you game? Let me know how you get on!
Thanks for reading,
Addie xx
I am wearing:
Vest (Hysteric Glamour)| Blazer (Gomme)| Trousers (H&M)| Trainers (Isabel Marant)| Bag (Victoria Beckham)| Sunglasses (Celine)