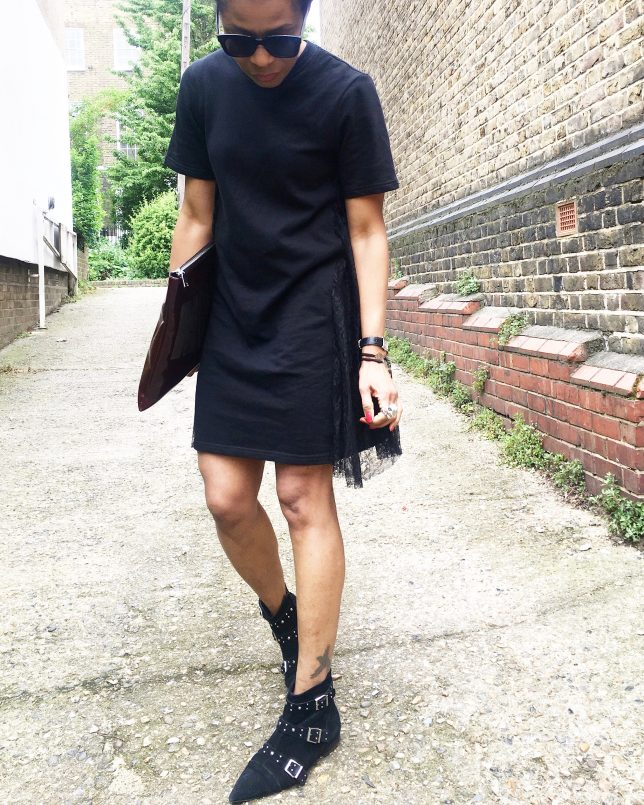 T-shirt dresses are great and easy but can get a little boring especially if you get into the habit of just wearing them with sandals. I know that most don't come with a fabulous lace cape like this one(!) but you don't need a cape to make things interesting again……
Here are 5 quick ways to show your t-shirt dress some love:                                                      #1.  Bootie-up! Any ankle boots will do, flats or with a bit of heel, it doesn't matter.
#2.  Add a denim jacket or light parka for cooler days. If it gets too warm, tie loosely around the waist.
#3.  Layer it. Add another dimension to your t-shirt dress with an over-sized shirt or light baggy knit.
#4.  Lady pointy pumps. Go lady-like with flat pointed toe pumps. Tip: This works best with a plain t-shirt dress – no logos. Bag should be small otherwise carry a clutch.
#5.  Smells like teen spirit. Get back in touch with your inner teen with Converse hi-tops. Actually, any hi-top trainers will do!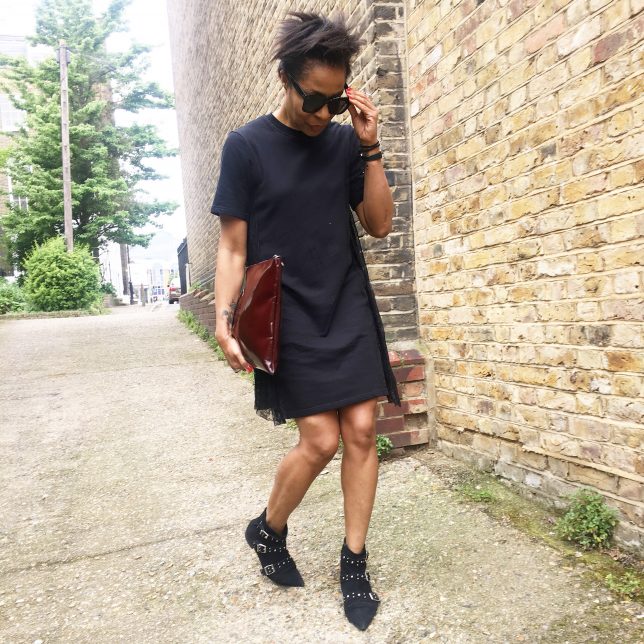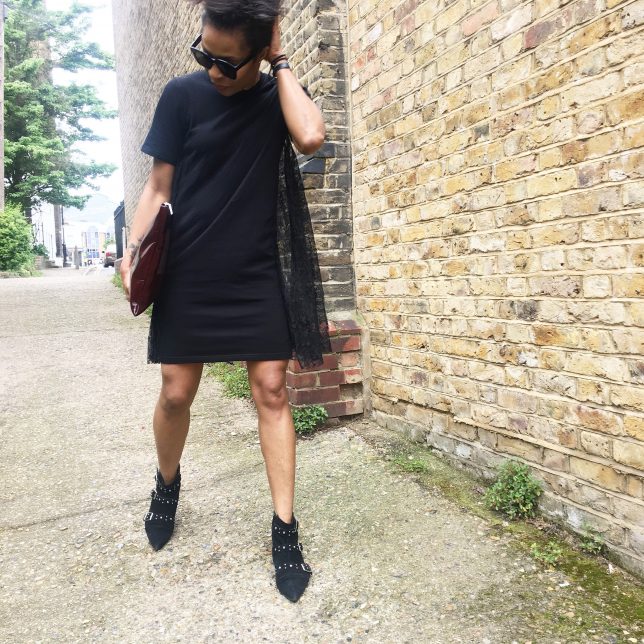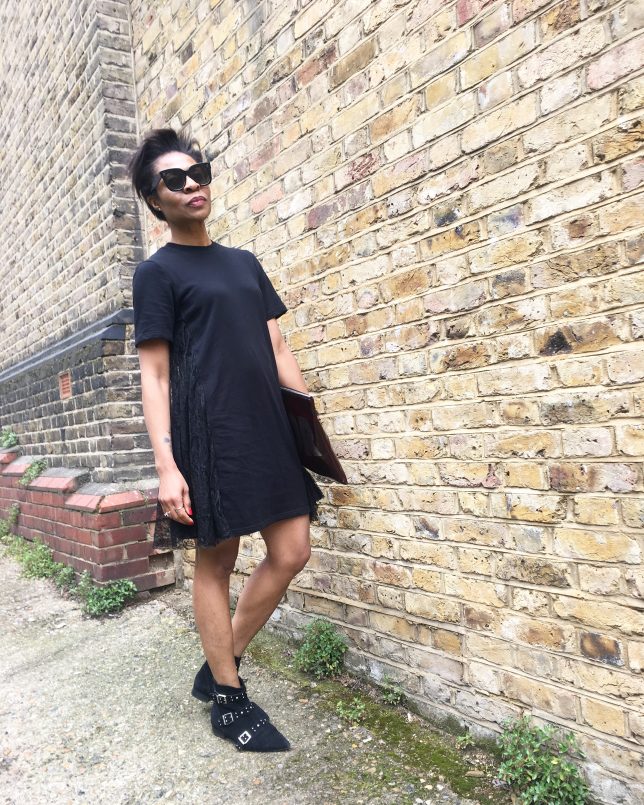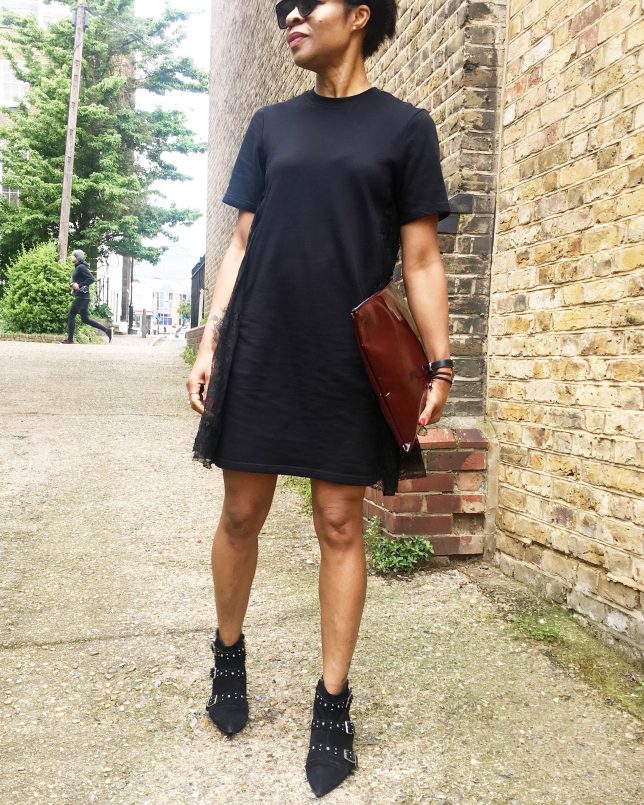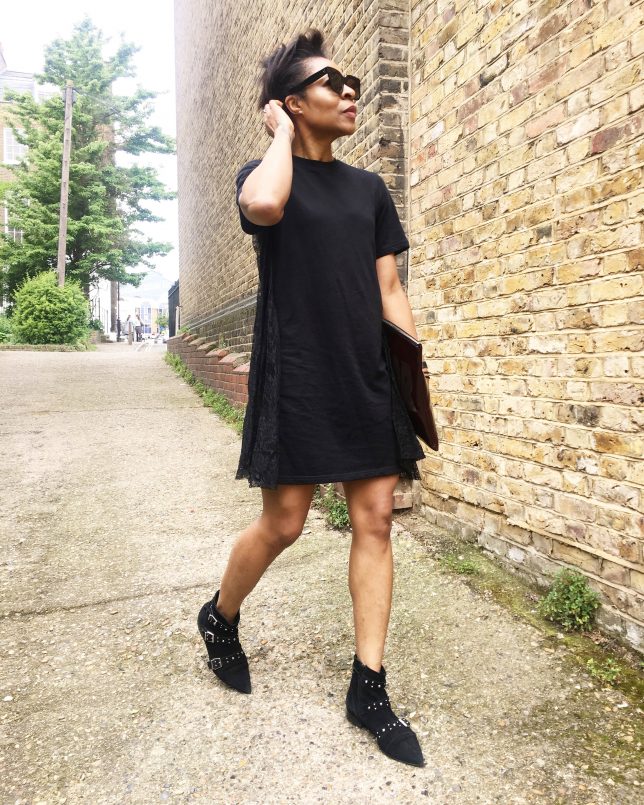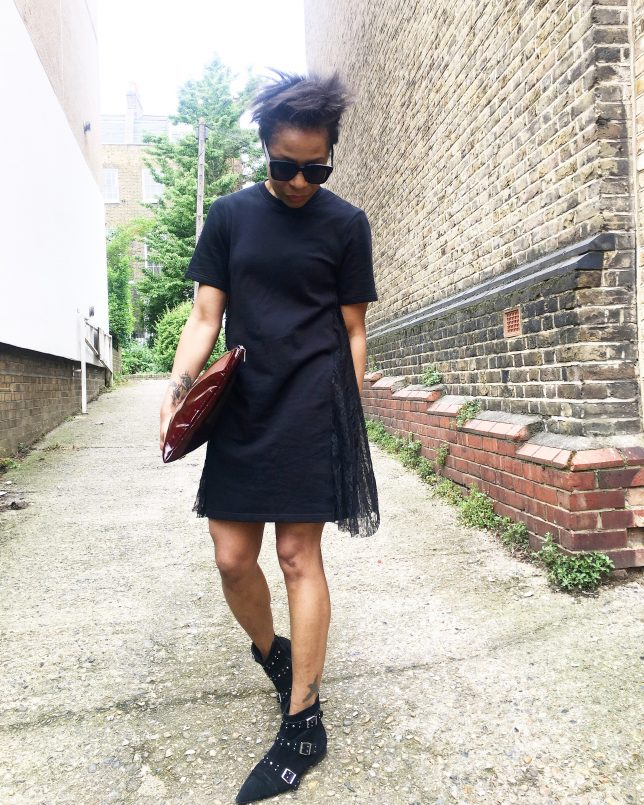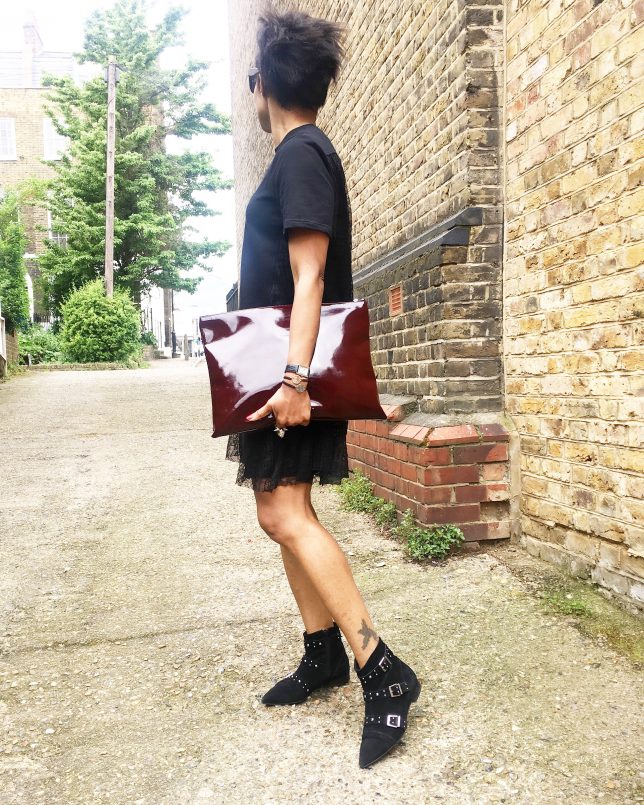 Remember, the more embellished the t-shirt, the simpler the accessories!                                            Found this helpful? Let me know! Thanks for dropping by…. 
Addie xx
I am wearing:     
      Jersey T-shirt dress (McQ)| Boots (Carvela)| Bag (Sandro)| Sunglasses (Celine)