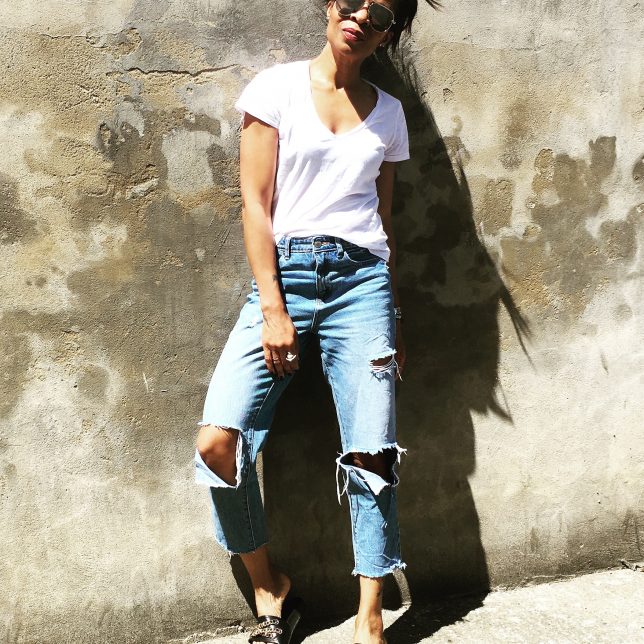 The classic combo of blue jeans and a white t-shirt is tried and tested. By updating your cuts, you can to put a contemporary spin on the classic styles of the 50s and 80s.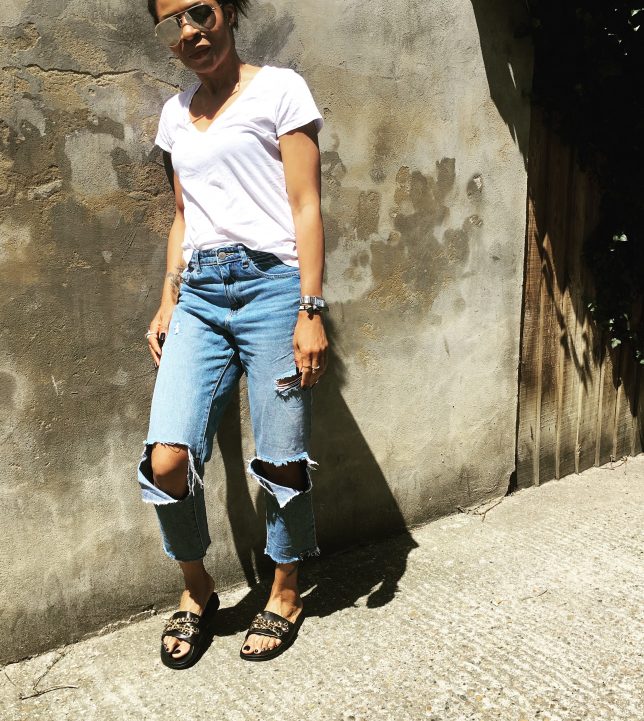 *Scruffy chic: "Having the characteristics of style and lovable scruffiness combined. Stylish rather than fashionable. Classy without appearing to make an effort"  – Wikipedia
I'm blogging this look for its scruffy chic* vibe (yes that's a thing, Wikipedia says so! 🙂 ).  It's relaxed, effortless, practical and comfortable. The loose cut of these ripped ankle grazers plus the lightweight denim make them perfect for a sunny day and a fab alternative to cut-offs. These jeans are actually high-waisted but I've pulled them down to the hips for a relaxed boyfriend fit.
Scruffy jeans. Chic everything else!
The scruffy part should be limited to the jeans.  Try and go for a high-grade cotton tee. The cut doesn't matter – round neck, crew neck or v-neck, whatever works for you – but it shouldn't be too snug. I finished off my look with my favourite sliders but any slip-on flats will do. If carrying a bag, go slouchy so the longer the straps the better.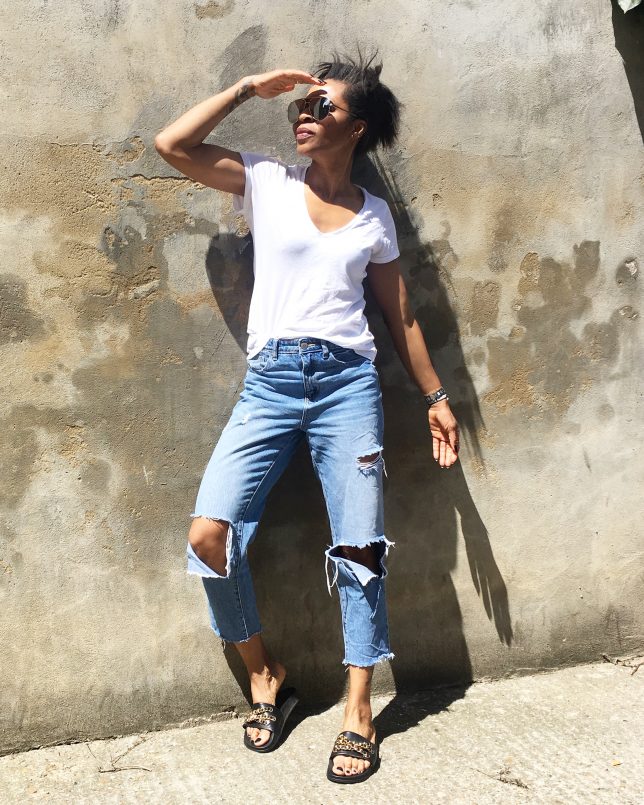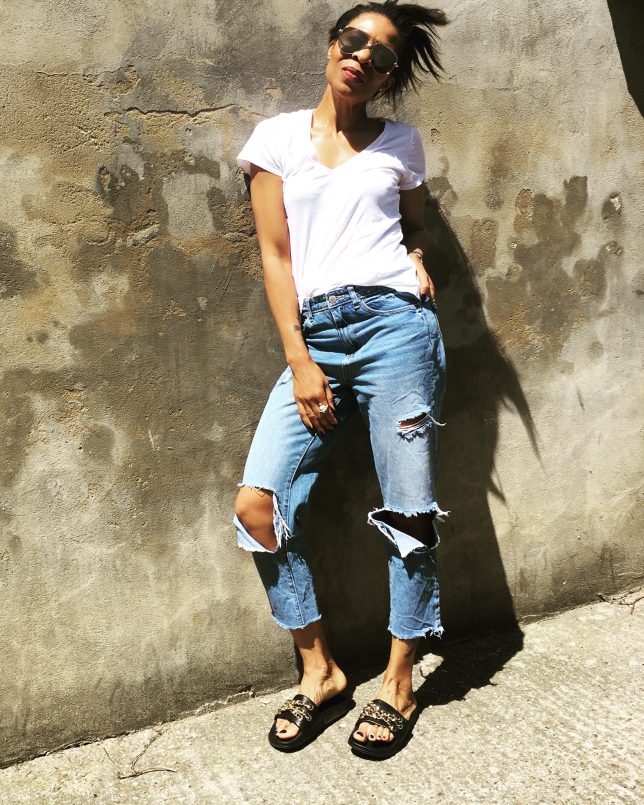 The best thing about this look is that anyone of any shape or height can carry it off – it is so forgiving.  Fancy giving it a go? Scroll down to shop the look!
Addie x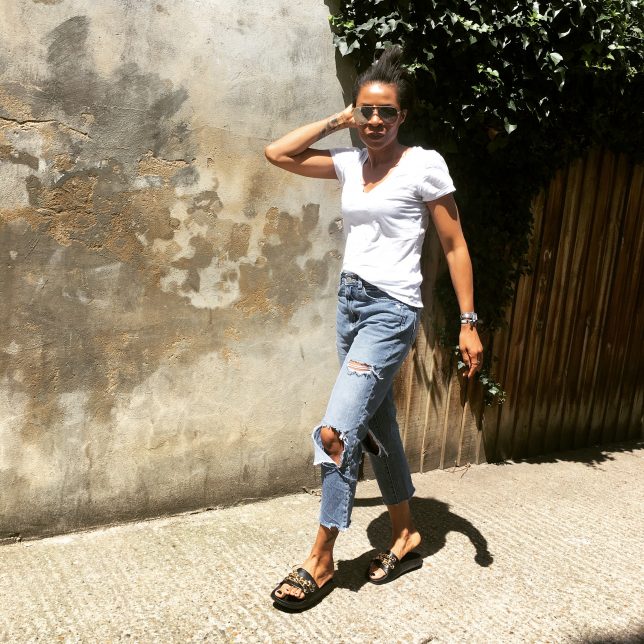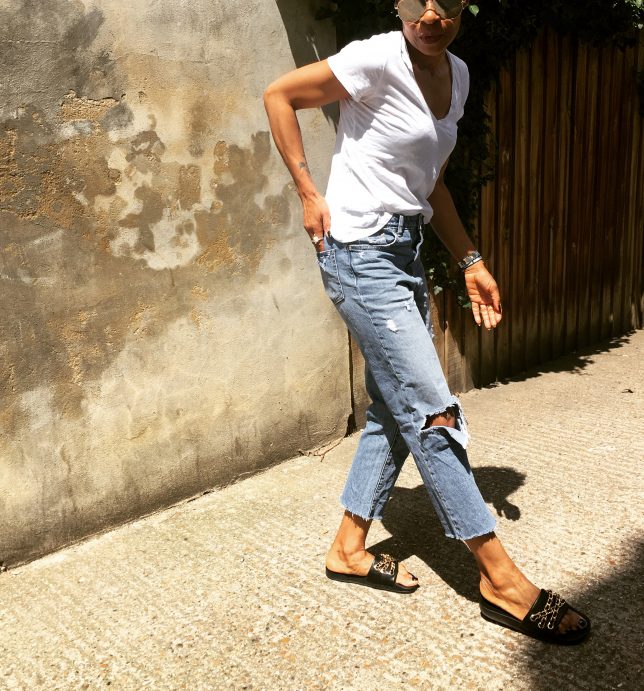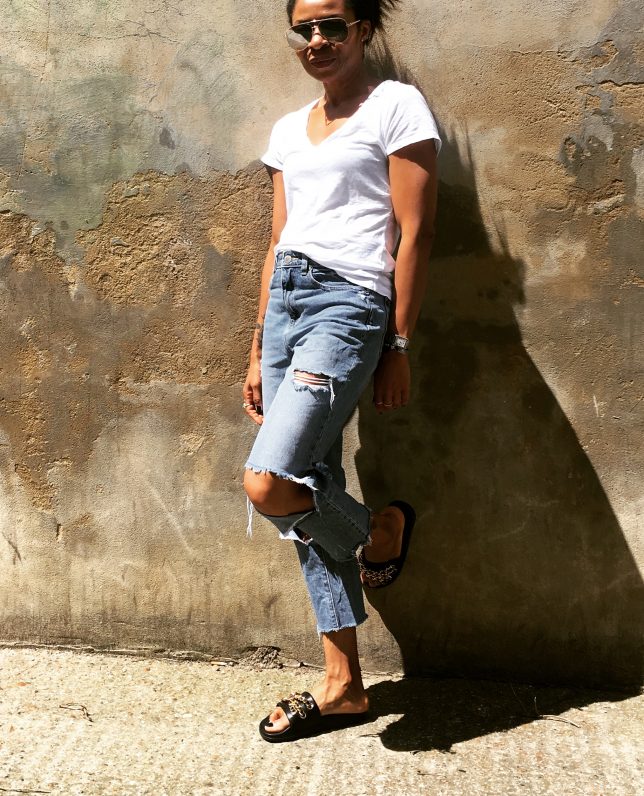 I am wearing:
Jeans: Primark (shop similar here)| T-shirt: Gap (shop similar here) | Sliders: HM x Moschino (shop similar here)| Sunglasses: Steve Madden