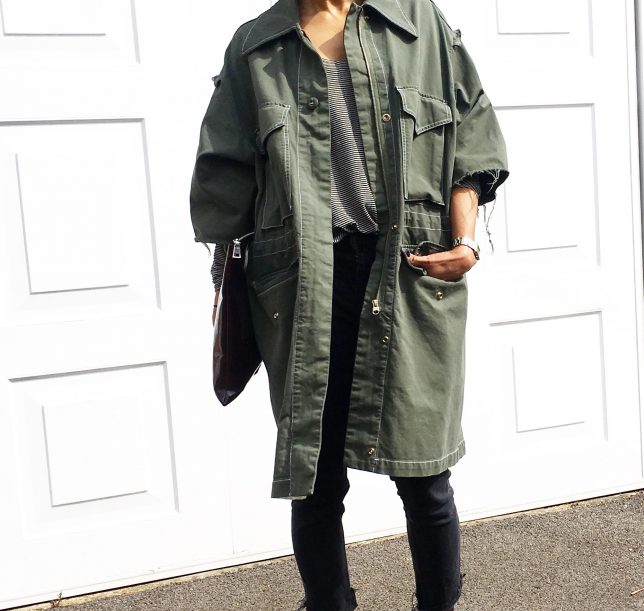 I love Spring. But choosing the right outerwear during this awkward season can be tricky. In London, the weather can vary so widely – sometimes in the same day – it's easy to get it wrong. Which means you are either under-dressed and freezing or having to cart around an unnecessary jacket or coat. Layering is a great way of tackling this transeasonal dilemma but sometimes you simply want to throw something on and go.* Trench coats, macs, blazers, leather and denim jackets are obvious mainstays of a transeasonal wardrobe. My addition to this list? A carefully chosen utility jacket.
*Besides, there's more to layering than simply throwing clothes upon clothes. Look out for my tips on "how to layer like a pro" coming soon.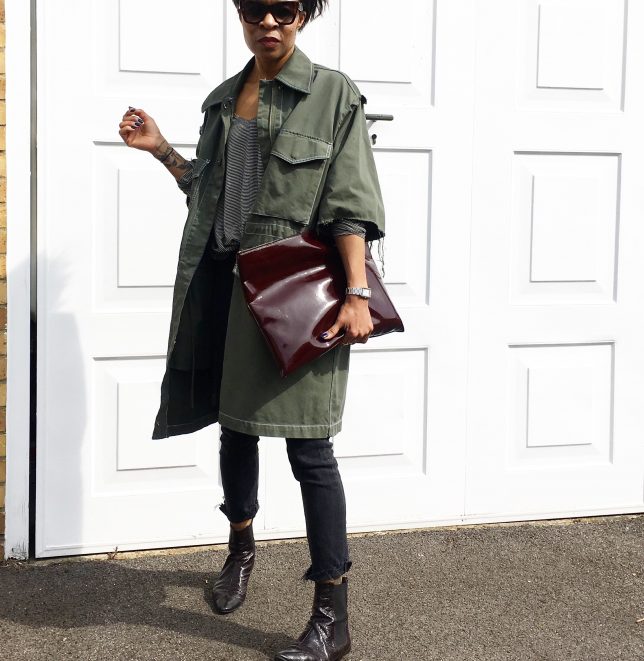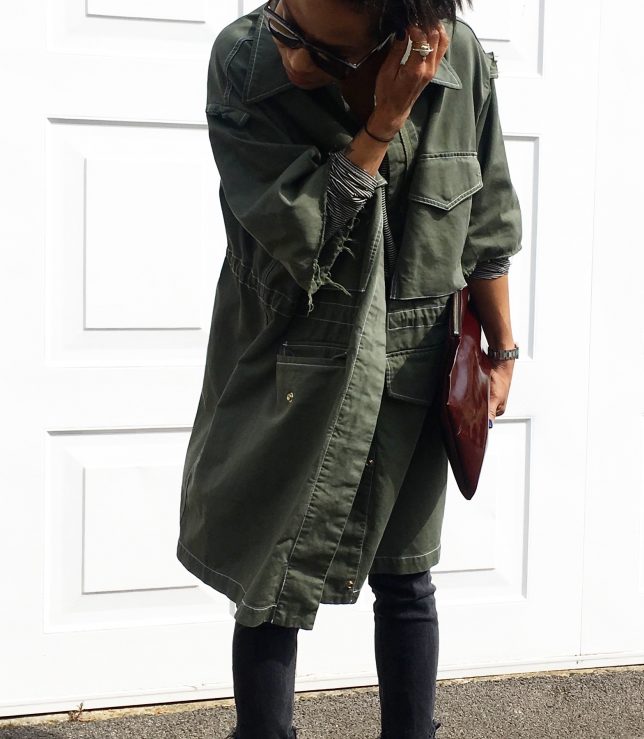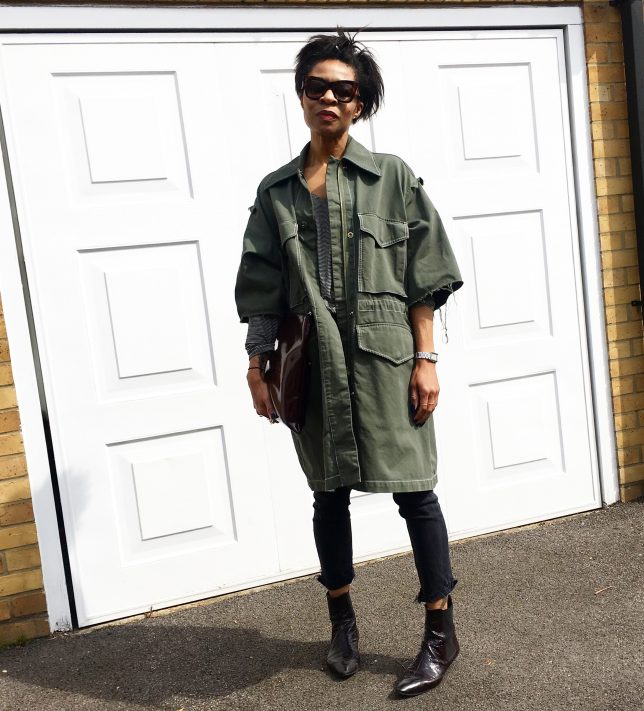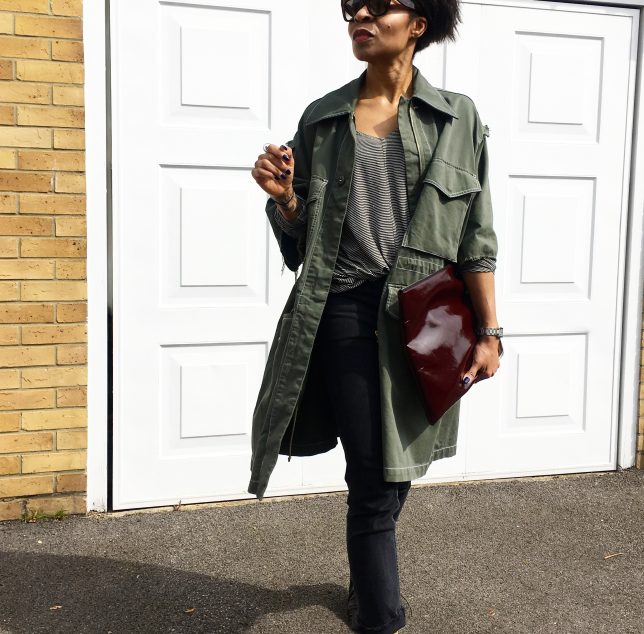 Personally, I'll wear a parka over anything. It not only adds a cool and casual edge to any outfit, it's also practical. For the transeason look we are going for here, the style of utility jacket  – parka, boxy or safari – doesn't really matter. Proportion is key. It's got to be oversized (otherwise just go up a couple of sizes from your usual size) but lightweight. My beloved battered old US army surplus parka – in warm weather mode – gets a lot of wear this time of year. But, I've also fallen in love with this canvas safari jacket by MM6 which I recently thrifted from TK Maxx.  Just like my parka, it's oversized with pockets deep enough to fit a brolly, hat and other awkward weather essentials. You don't strictly  need a bag to be honest.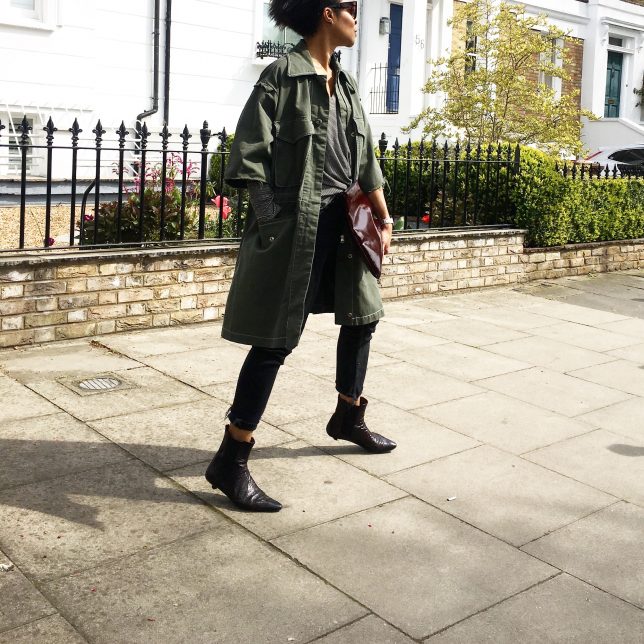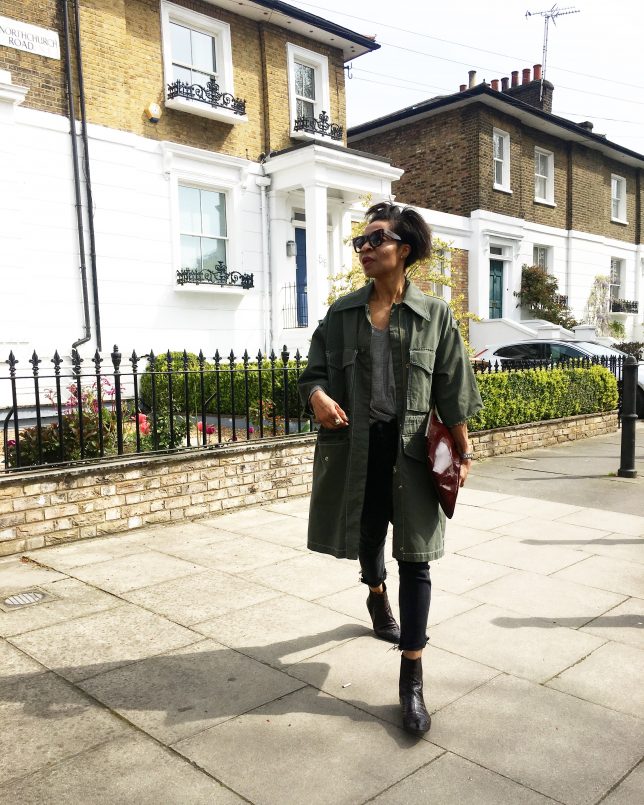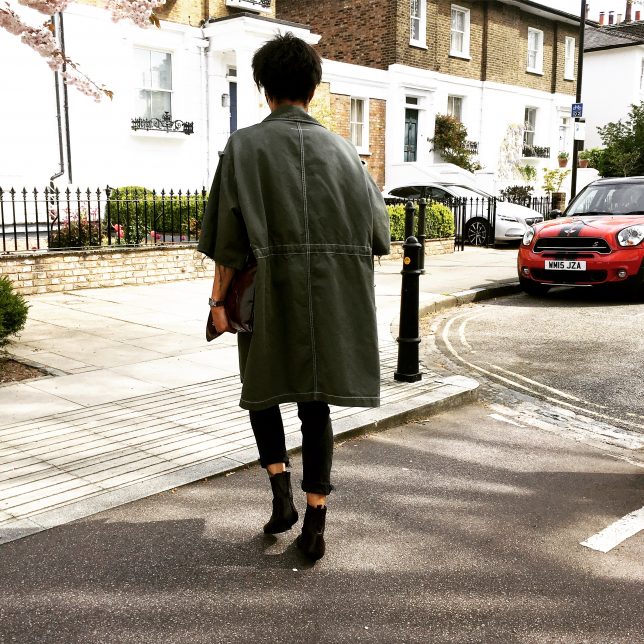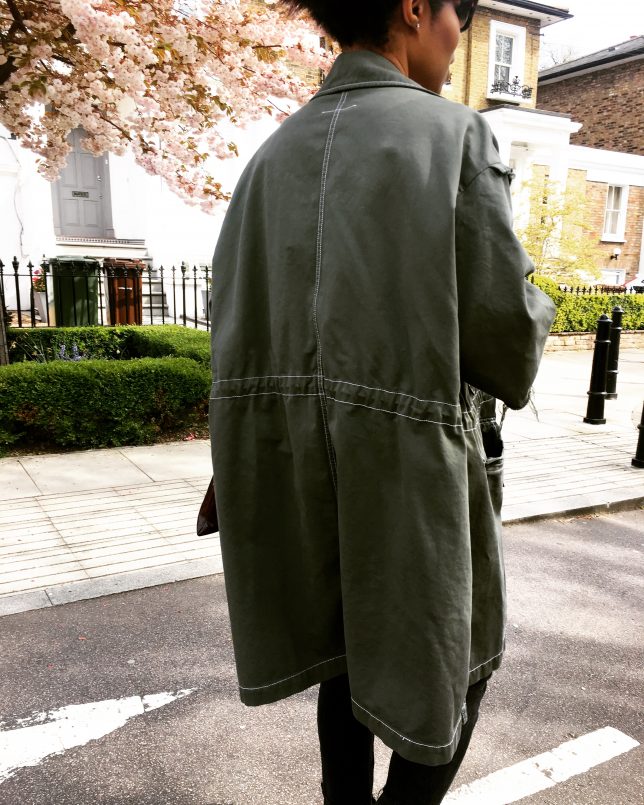 Styling wise, the best thing about this look is that literally anything goes. A decent oversized utility jacket will go with just about any outfit and with any body shape and height.  I'm blogging my jacket here over skinny cut-off jeans but any style of jeans will work just as well. And, it's equally as fabulous over a dress or tailored trousers. I'll try and blog the different looks as I wear them! Colour wise I'd stick to the typical utility and workwear palettes of khaki, green and tan.  Hold out until you find something good and even be prepared to invest a little, it's worth it.  (Tip: If you don't come across any oversized versions simply go up a couple of sizes up from your usual dress size!)
Addie xx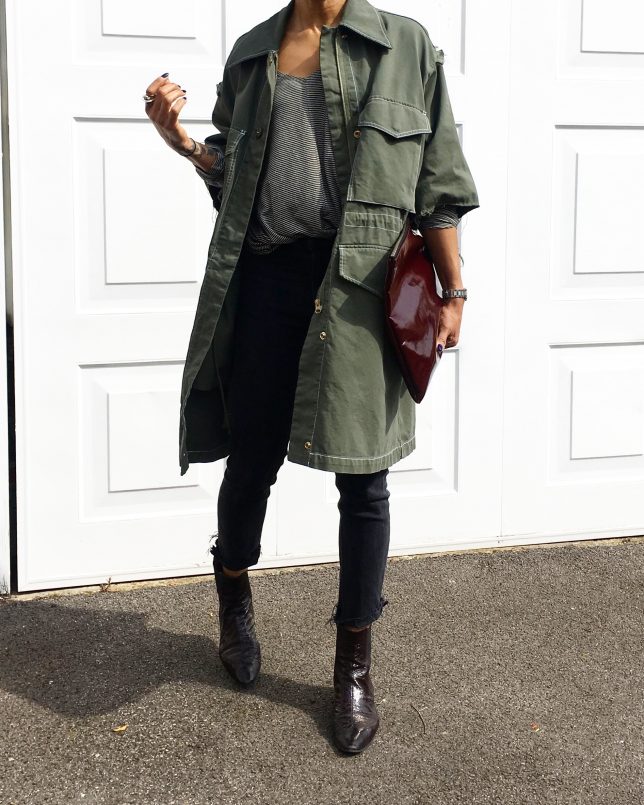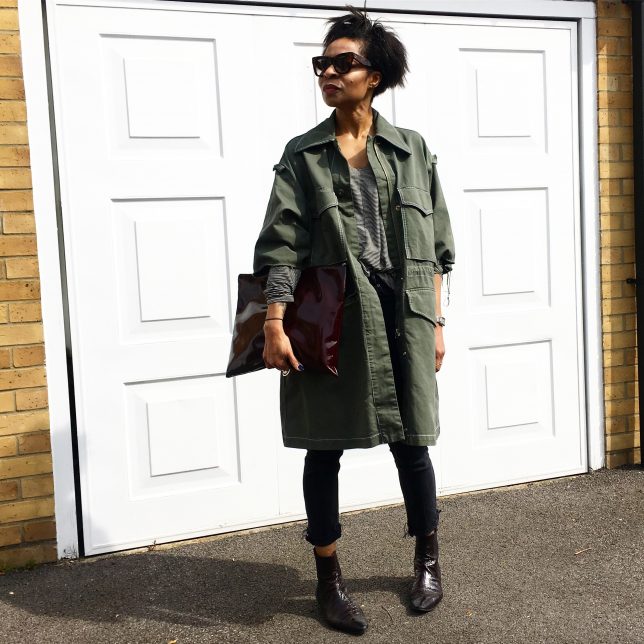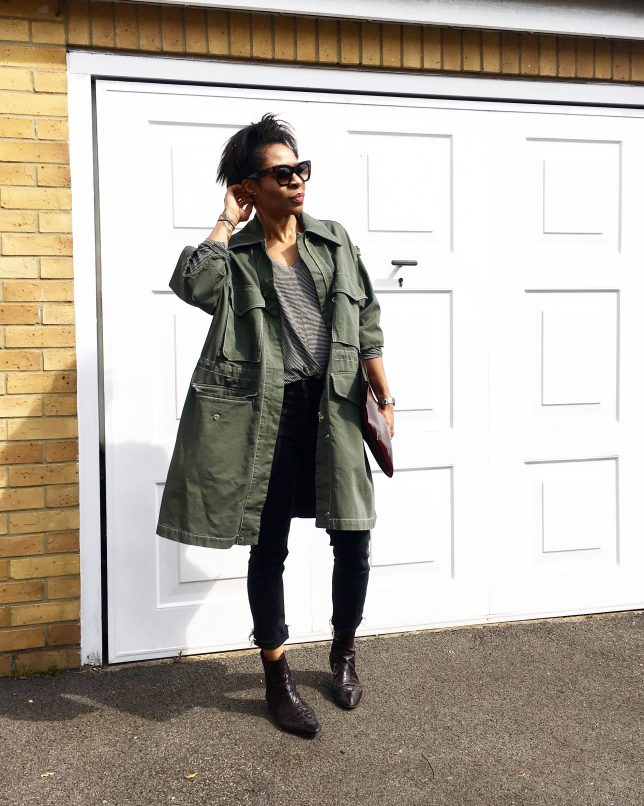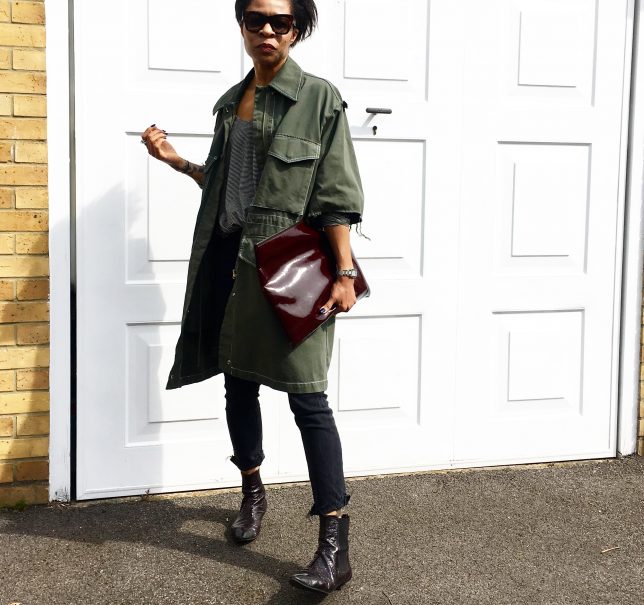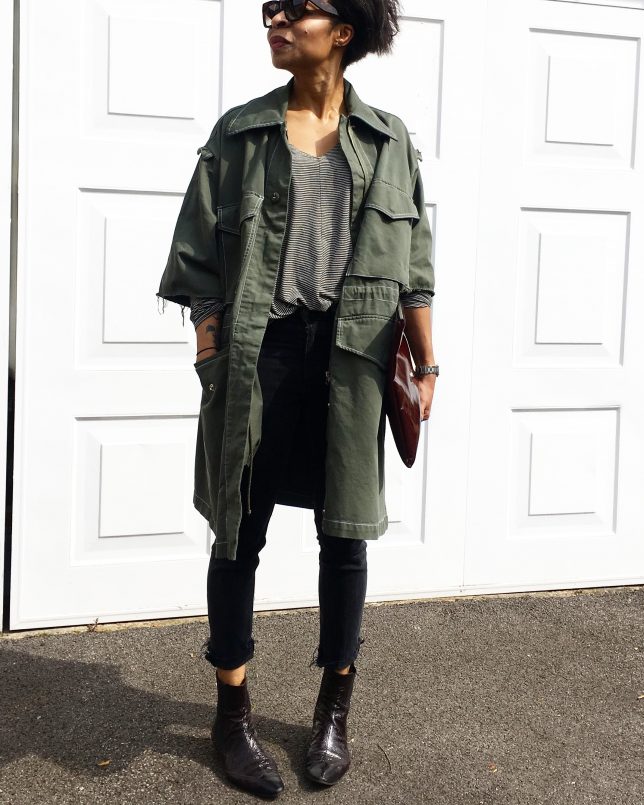 I am wearing:
Oversized Safari Jacket (MM6)| Jeans (COS)| Boots (Pied A Terre) | Bag (Sandro)
Photos: UW Ugbenne