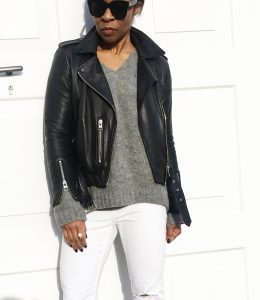 Pairing a dark leather jacket with white jeans feels a little odd. After all, white denim evokes the Summer and sunshine and heat – not exactly leather weather.  I'm relatively new to white jeans as it happens. I found practicalities like the constant fear of coffee spillage and grimy toddler hands (and the fact that they will probably spend most of the time in the wardrobe than on me – thanks to living in London) off-putting. But, a year or so ago I decided to give them a go and I've two pairs – the ripped H&M number featured in this post and a high-waisted ankle grazer from ACNE.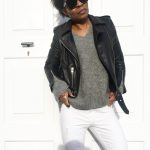 So, back to dark leather jackets over white jeans. From my experience, to work this combo needs a few things:
#1. Sun, sun sun. You need a sunny day to really nail this. Shame we can't control the weather!
#2. Stay neutral on top. A plain top (of any kind) in non-white neutrals like grey, tan or camel will nicely pull everything together. (Tip: A white t-shirt, usually the classic companion for a leather jacket, won't work here.  But you can of course go ALL white, including the jacket, just don't overdo it – stop at the bag and shoes!)
#3. Keep it above above the hips. We are talking about jackets  – and there are many styles to choose from: Bomber, Rider/Biker (like mine), Flight, Racer, Fencing – NOT leather coats.
#4. Add a large dollop of sass. Need I say more?
Addie x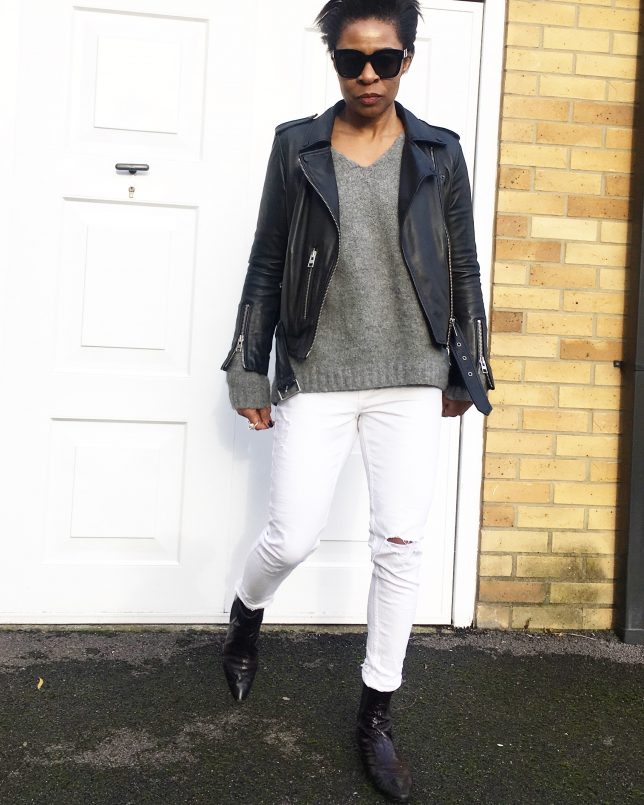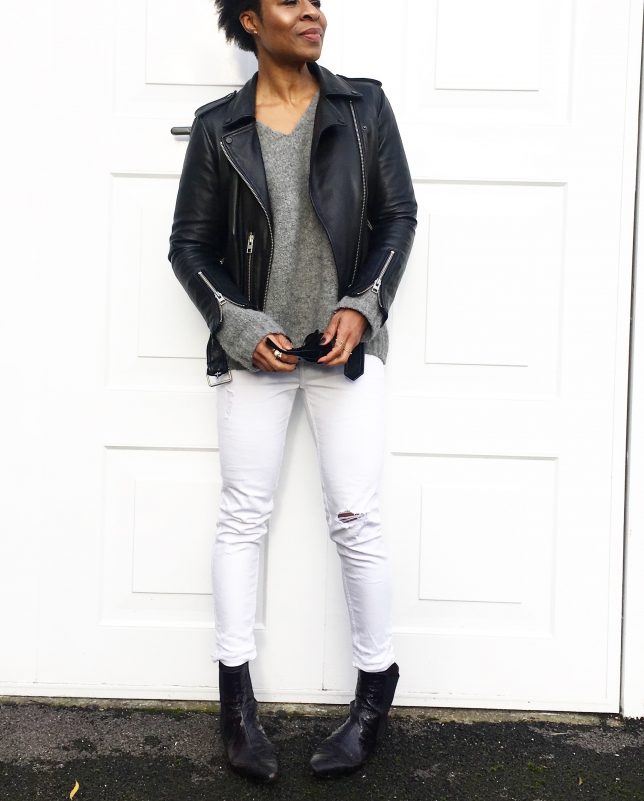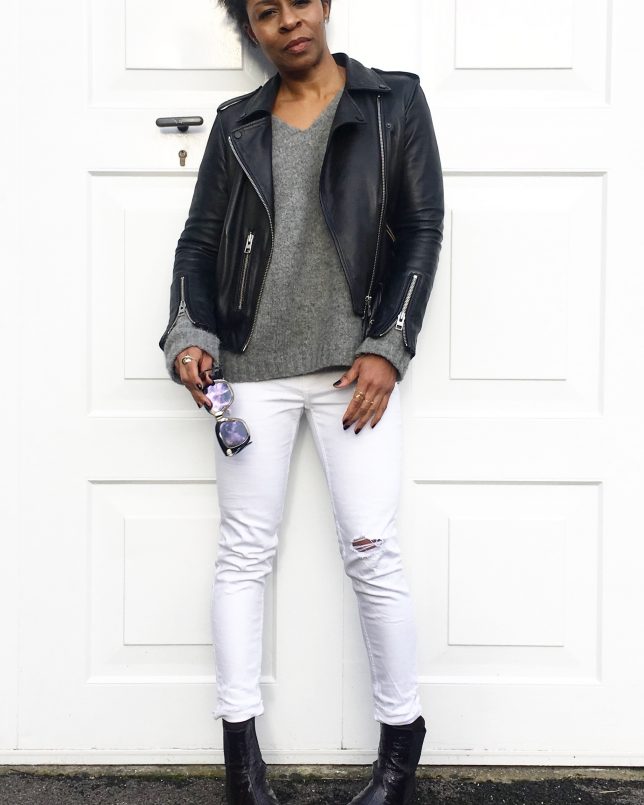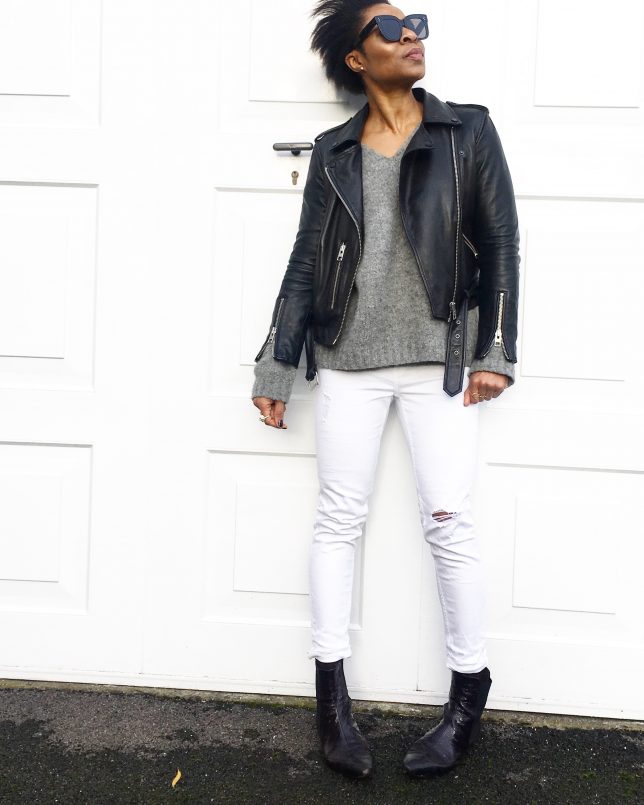 What I'm wearing:
Jacket (All Saints)|Jumper and Jeans (H&M)| Boots (Pied a Terre)| Sunglasses (Celine)