Fluidity in menswear is undoubtedly having a moment.  But what's brought all this on?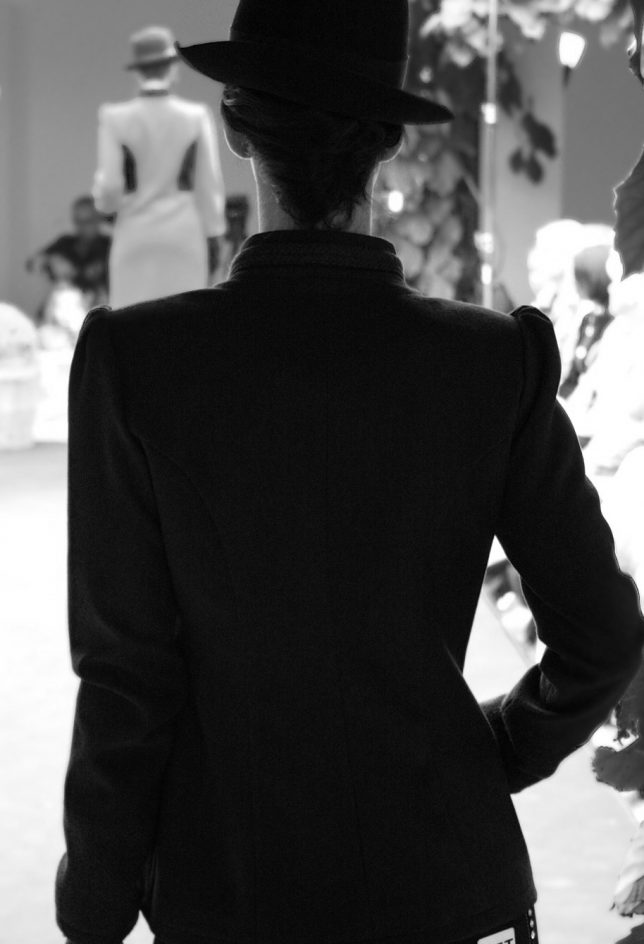 Androgyny in fashion is nothing new. You only have to look at womenswear over the years. From YSL's 1966 game-changer, the iconic "Le Smokin" tuxedo suit  to today's  boyfriend jeans and granddad jumpers.  Nor is it particularly new in menswear. Some of us are old enough to remember Jean Paul Gaultier's skirts? Not to mention icons of male androgyny like Prince and Bowie.
The current trend is largely attributed to Alessandro Michele's Fall 2015 menswear show for Gucci, which gave us male models in pussy-bow blouses and low-slung wide trousers. But, it is British designer Grace Wales Bonner who is undoubtedly keeping the trend rolling. Ever since her debut A/W 15 collection "Ebonics", the Central Saint Martins graduate has not wavered from her apparent gender blending mission statement. Her arresting, evocative and beautifully cut pieces, often styled with over the top jewellery in undeniably feminine silhouettes, have obvious cross-gender appeal. It may be "menswear" but girls love it too! This might explain why she has bagged every  "new talent" award since she burst onto the scene two years ago, the most recent being the 2016 LMVH Prize.
So, is this the future of menswear? The answer is no-one knows and realistically, probably not. I doubt anyone is expecting to see men routinely in skirts any time soon. But that shouldn't matter in my opinion. Androgynous fashion has never needed mass appeal. Every once in a while, it just goes through a new 'cycle' for a new generation.
So anyway, isn't it about time men's skinny jeans were formally known as "girlfriend jeans"?