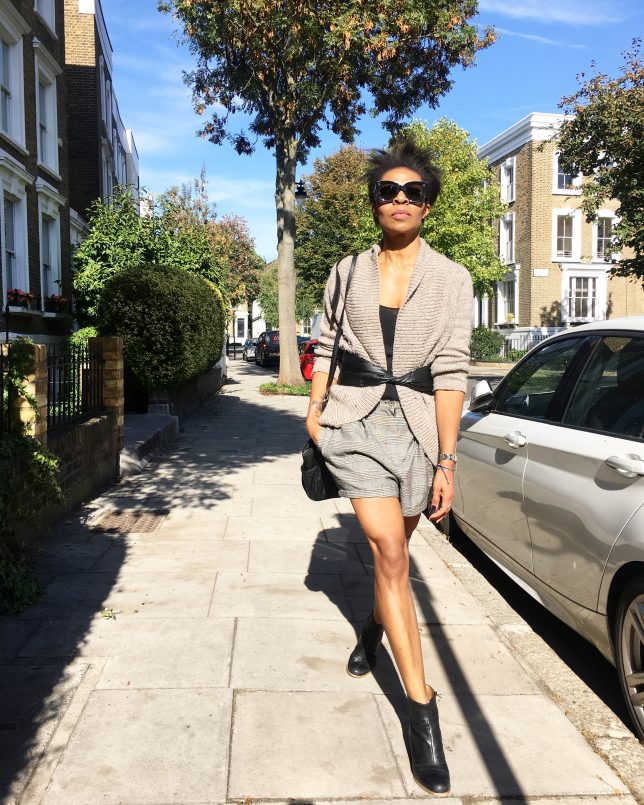 I can't remember the last time Autumn started out this warm. My coats are all still packed away* and I've not once thought about tights (hurrah). I've not even used a proper jacket yet, just throwing a jumper, cardigan or knit blazer over dresses, skirts and all the Summer stuff that would normally have been packed away by now. This post carries on with the theme of the last one – soft tailoring and rediscovering old pieces. The tailored shorts are 80s vintage that I thrifted for less than a fiver a couple of years ago and the cardigan is a fairly knackered one that I've had for yonks. It's buttonless so I was initially going to wear it open and slouchy but in the end I decided to add the belt for a more pulled together look. I think it worked quite well, don't you?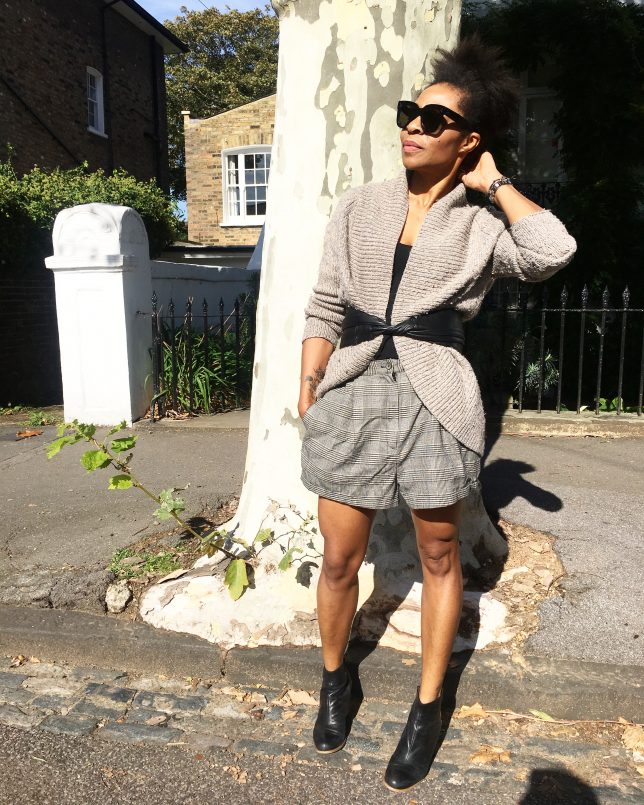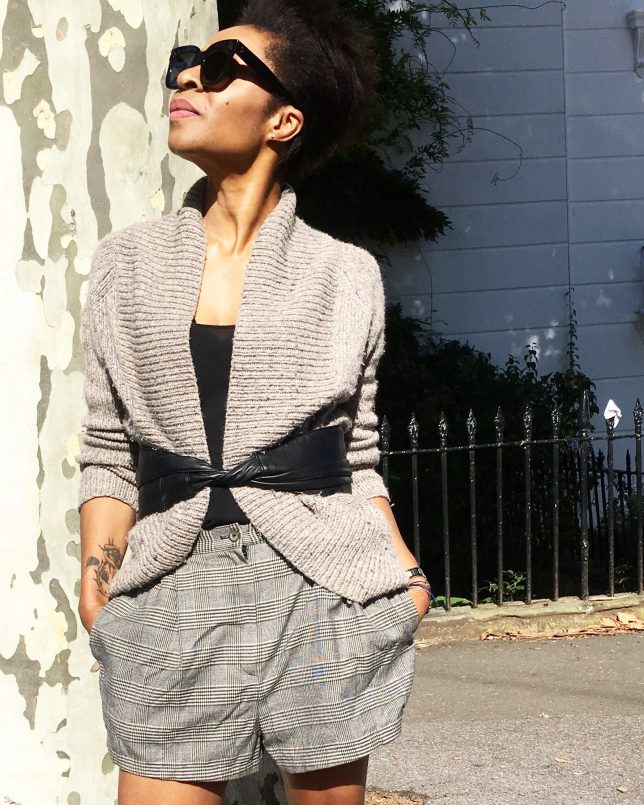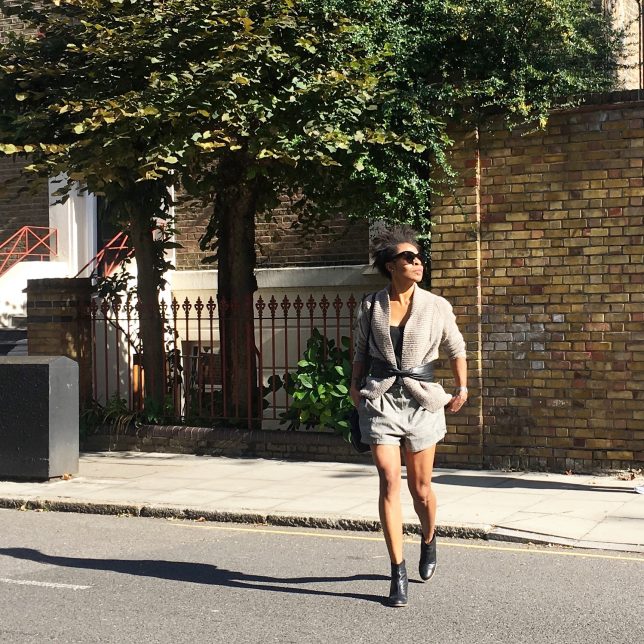 Personally, I don't see the need to go out buying anything for Autumn right now. Get more wear out of those Summer favourites while the weather lasts: throw an over-sized jumper over that dress or floaty skirt, add ankle boots, grab a brolly and your sunnies and make the most of it! And the best bit? This hot weather/cold weather clothes mash-up works even as it starts to get colder – just add tights and a chunky scarf.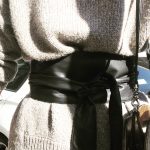 Thanks for reading. Always great to hear from you so feel free to leave comments!
Addie x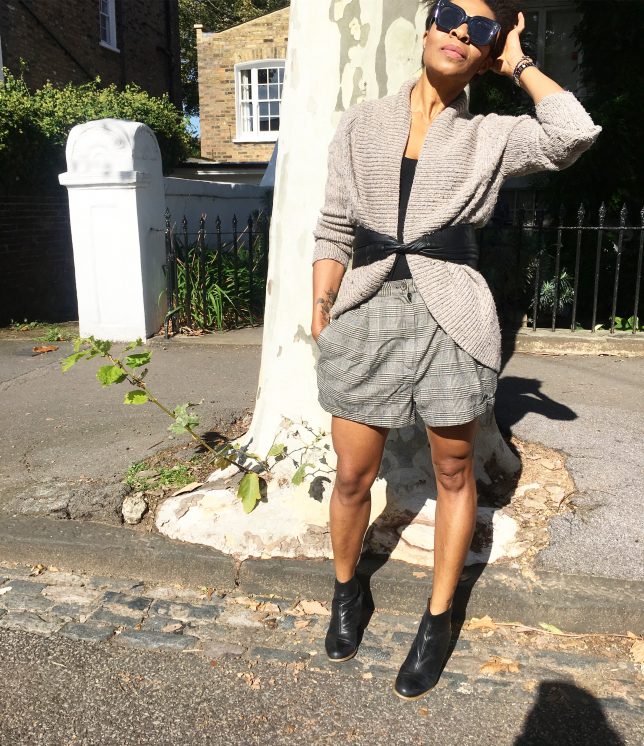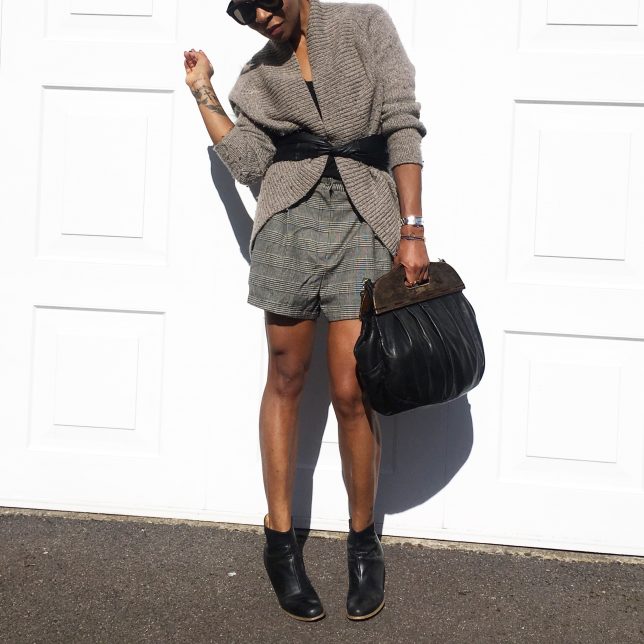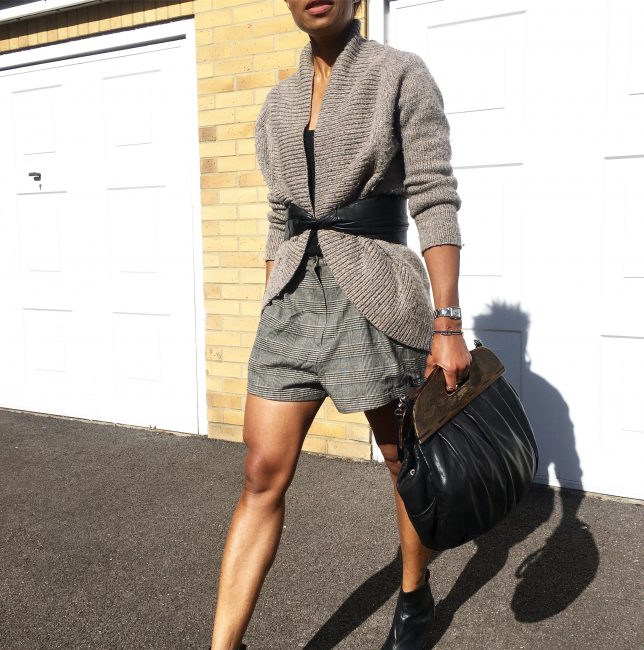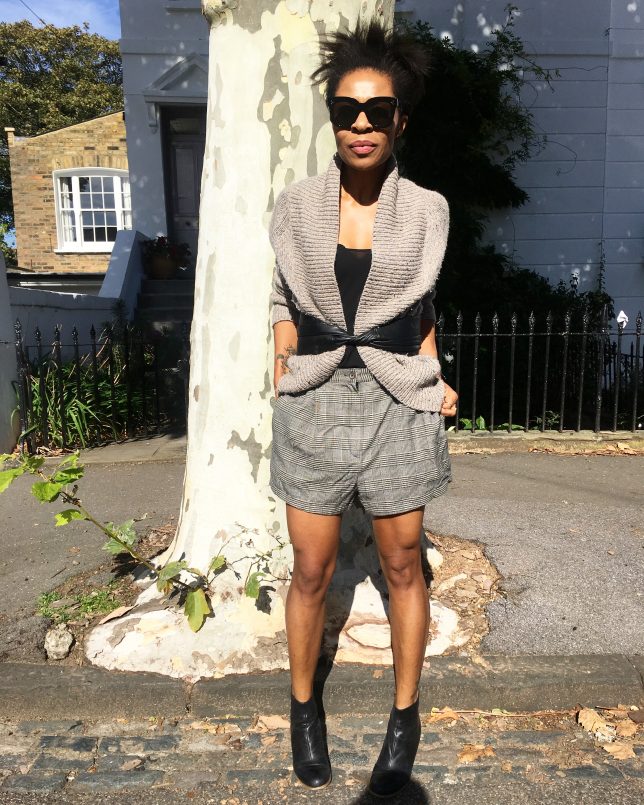 I am wearing:
Cardigan (Matalan)|Shorts (Vintage)| Belt (Primark)| Boots (Maison Margiela) |Bag (Jean Paul Gaultier)
*Packed away at the dry cleaners!  I hand in the coats at the beginning of Summer and don't see them again until I pick them up in Winter.  It's a sweet system if you struggle for space like me but be warned that using your dry cleaners as an extension of your wardrobe can be risky: don't lose your ticket and make sure you check to see if they have a dumping policy!