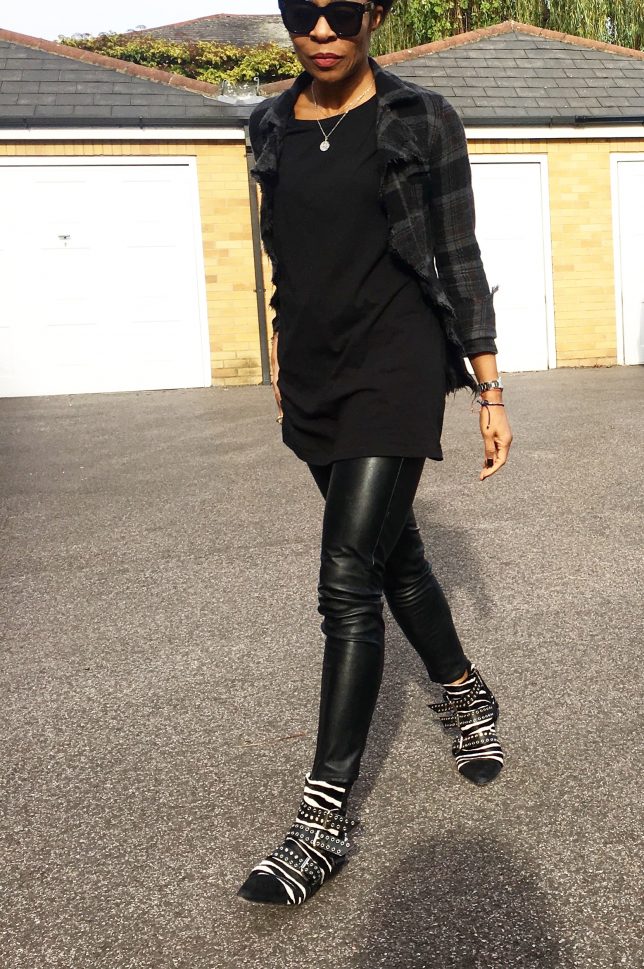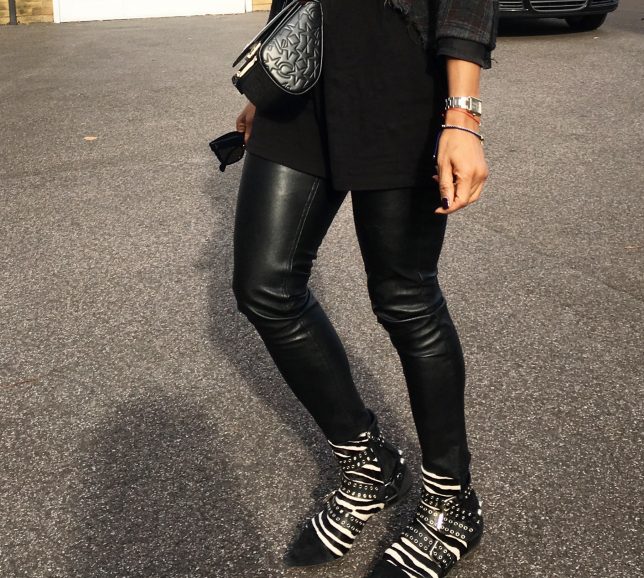 One of my favourite ways to wear leather trousers is with a plain T-shirt – it's simple, casually chic and fail-safe. This basic formula can also be easily tweaked to achieve different looks. Here I've played around with the proportions a little, pairing a long T-shirt (untucked) with a shorter blazer and finishing off with statement flat boots.  You could of course swap the blazer for an over-sized cardigan, denim jacket or cotton shirt.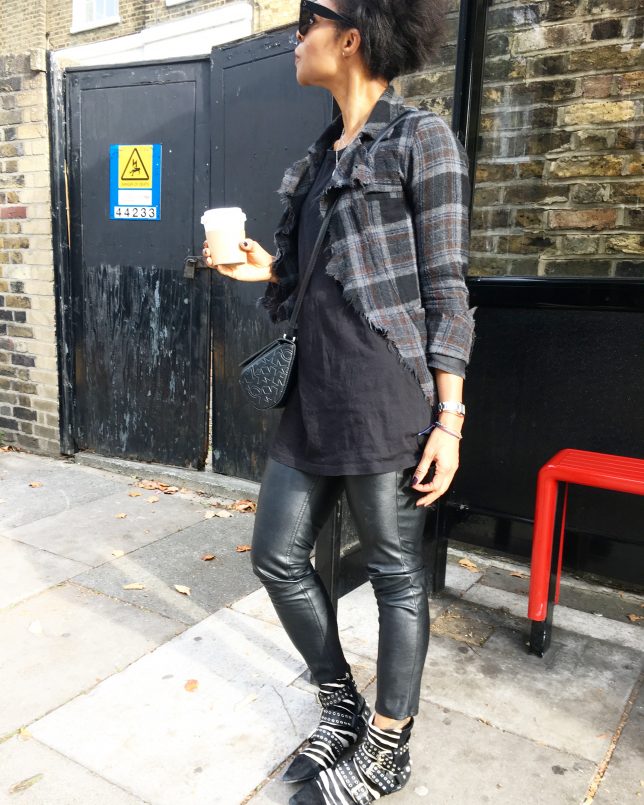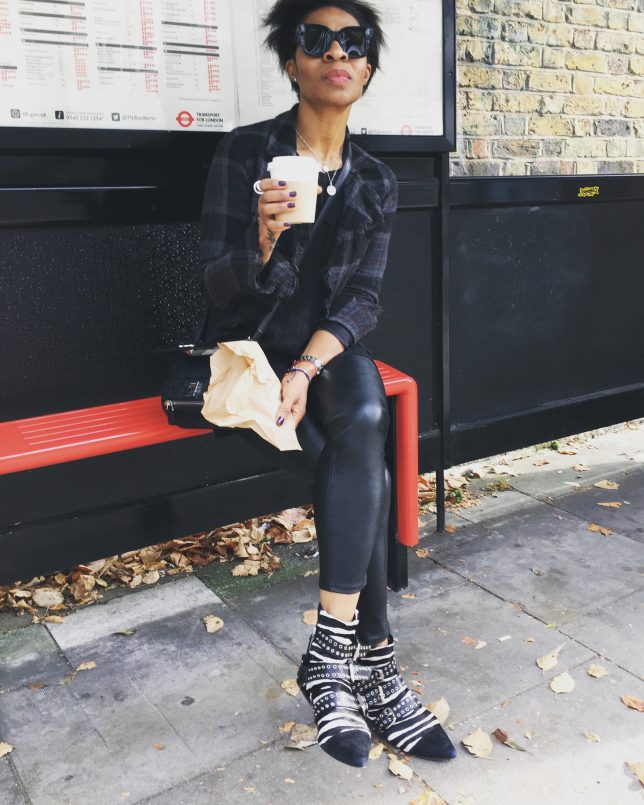 Feeling particularly punk rock? 
Ditch the plain T-shirt for a decent retro or graphic version, shorten the length and swap the boots for trainers. Take care not to appear too "try hard" though, so if in any doubt, just stick with the basic look. To transition the basic look into the evening, simply add a "French tuck" (tucked in a little just at the front) or go for a shorter T-shirt and add heels. To accessorize the evening look go bold with a statement necklace or bracelet (or both).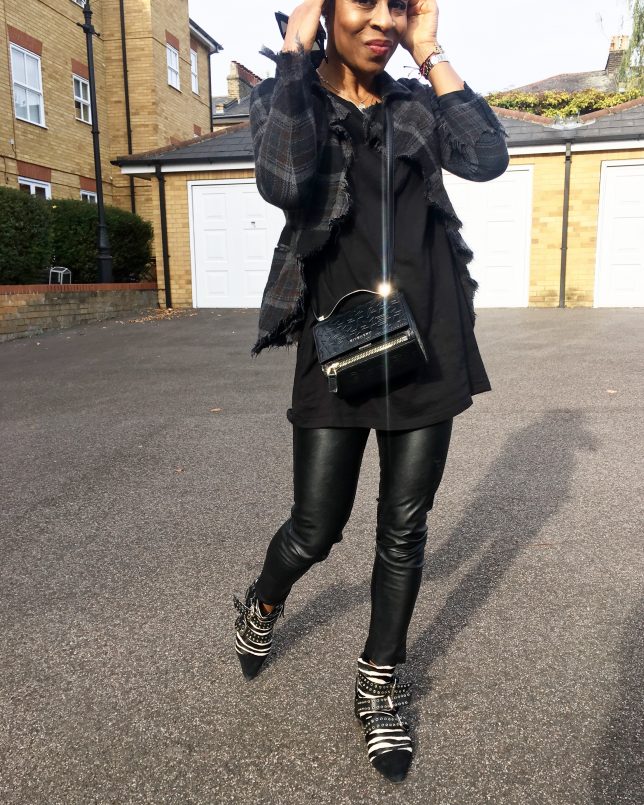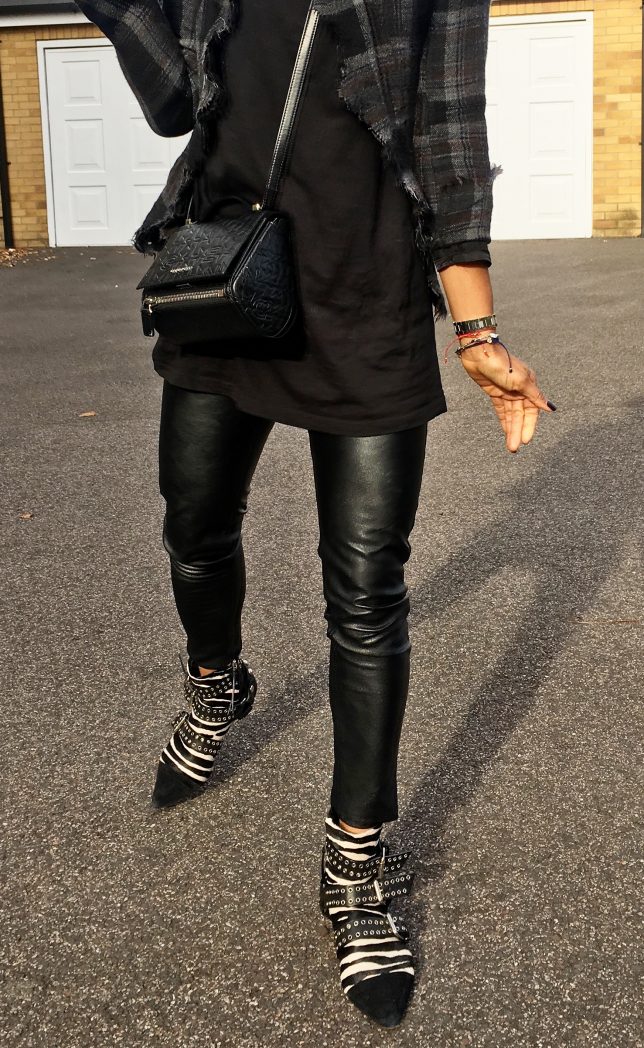 Coming soon – is there any good way to wear leather ON leather?  Thanks for reading peeps, until next time. Addie x
I am wearing:
Faux leather trousers (H&M)| T-shirt (Primark)| Blazer (Gomme)| Boots (Isabel Marant)| Bag (Givenchy)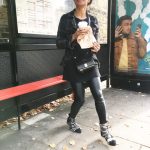 Shop this look (or similar):
Leather trousers (similar): &other stories
Blazer (not similar but a fab floral alternative): John Lewis
Boots (not similar but a black and heeled alternative):  Kurt Geiger