I wore this a couple of weeks ago when we were still basking in all that glorious Autumn sunshine. I'm blogging it because it's a super easy transitional outfit – a jumper over a cotton tunic with sturdy boots (simples!) – plus, if you've read Hi-Lo Pick 'n' Mix. I like a bit of everything you'll know how I love a high street/high-end combo.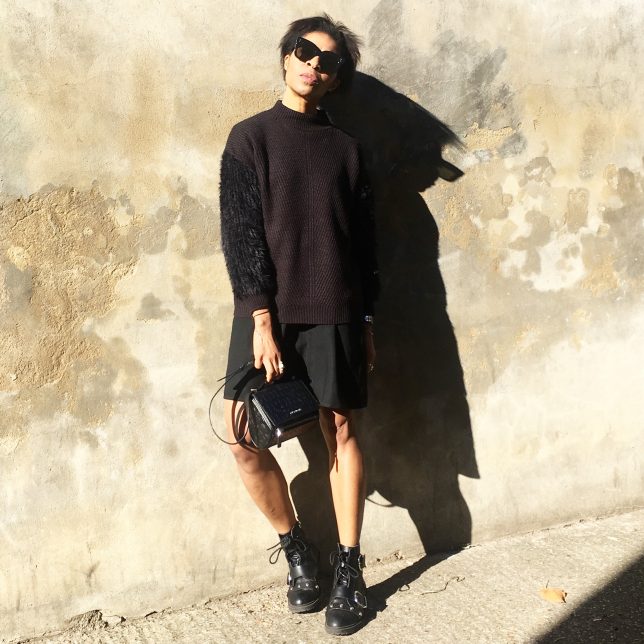 It was a busy Saturday and I needed something suitable for a swanky brunch but comfortable enough for the usual weekend errands afterwards.  You can achieve this look with any dress and "statement jumper" combination. Colour doesn't have to be black but for a polished look I'll keep it muted, sticking to the same tones for the jumper and dress.  Understated colours like camel, any type of grey or even blush pink will work fabulously even with black accessories.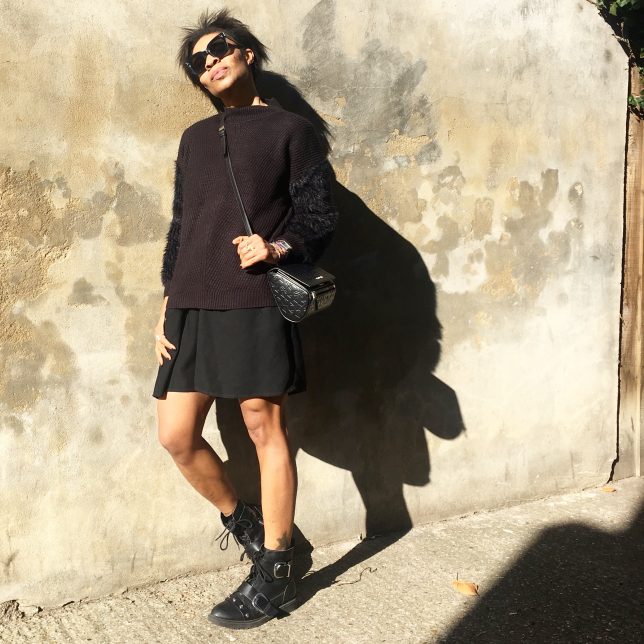 So here's the breakdown of this Hi-Lo mix and match:
# Black tunic – several years old (GAP);  # Jumper with fabulous sleeve detail – this season's purchase (Primark); # Kick-ass boots – going into it's second Winter (Primark. Yes, believe it); # Bag – can we take a moment to adore please? Also a couple of years old (Givenchy and worth every hard-earned penny); # Sunglasses, my absolute favourite that go with everything I own – also a couple of years old (Céline).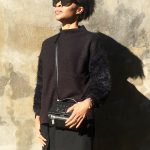 Thanks to nifty accessorising, my fairly basic outfit is chic'ed up for zhu-zhu brunch but not too precious for the Saturday shop.  Hurrah.
Thanks for reading.
Addie x