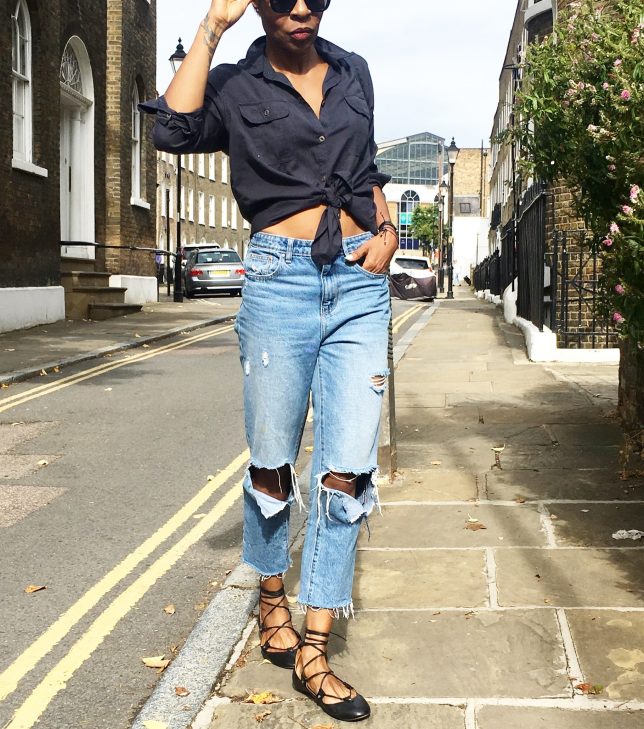 Like most people I own the odd pair of "mildly" distressed jeans. However, I've not been anywhere near a pair of properly ripped jeans since the late 90s. Mainly, because of how dull the mass produced versions of today (with their identikit rips) are compared to the DIY original creations of back in the day. But also because, well, should a forty-something year-old still be wearing shredded jeans?!  Anyway, pushing such misgivings aside, I decided to give this cropped pair from Primark a go. And I LOVE them. The denim's decent, it's cut well, low cost and super comfy. I also like that it's stonewash – all very much in keeping with the 90s vibe! If like me, you are of a certain age and are similarly doubtful about carrying off extremely ripped jeans, go for grown-up but playful styling like I've done here. A plain t-shirt with booties will work well too.
So, I guess the answer to my question is NO. You shouldn't have to stop wearing super ripped jeans just because you are older. My only tip would be to try and keep everything else grown-up and low key.
Thanks so much for reading – outfit details are at the end!
Addie x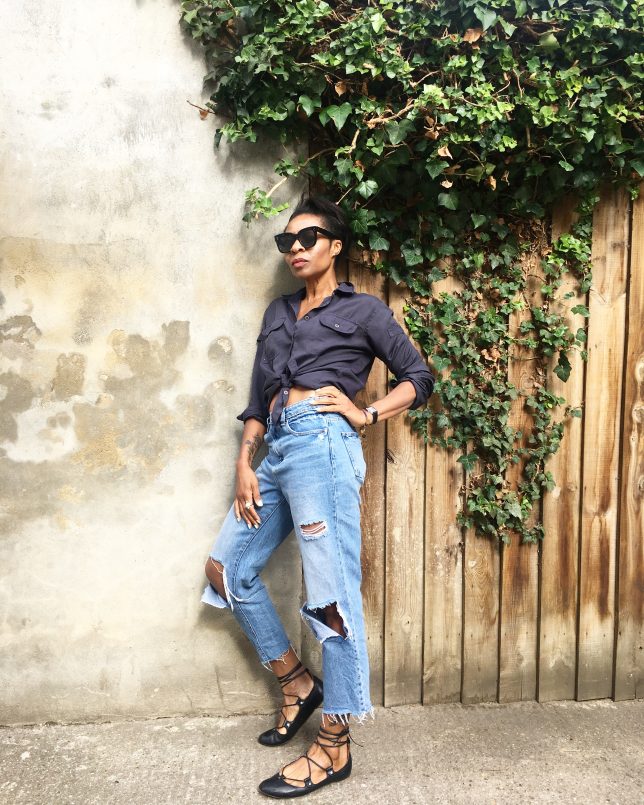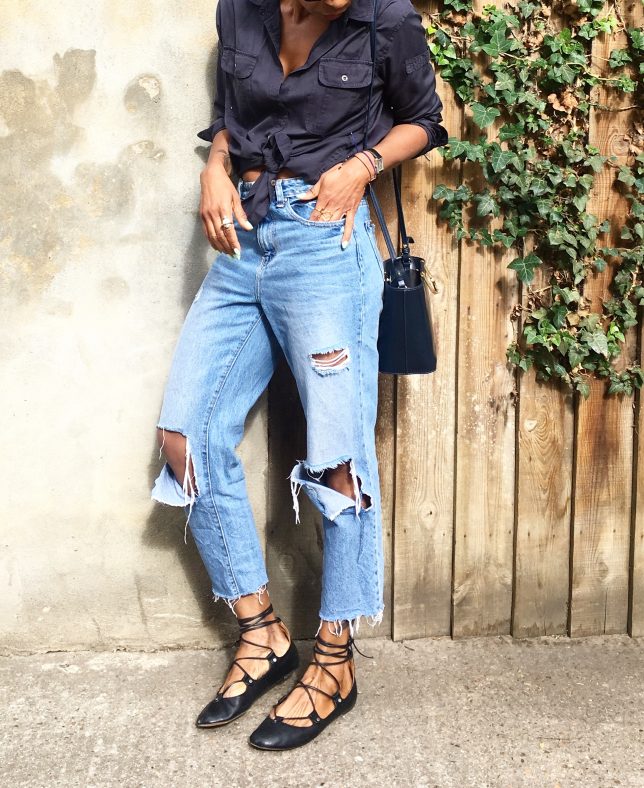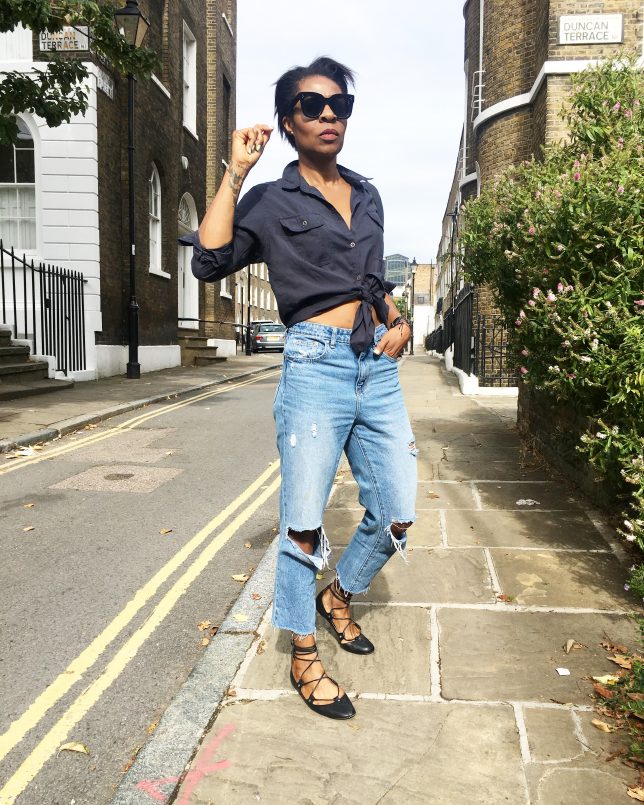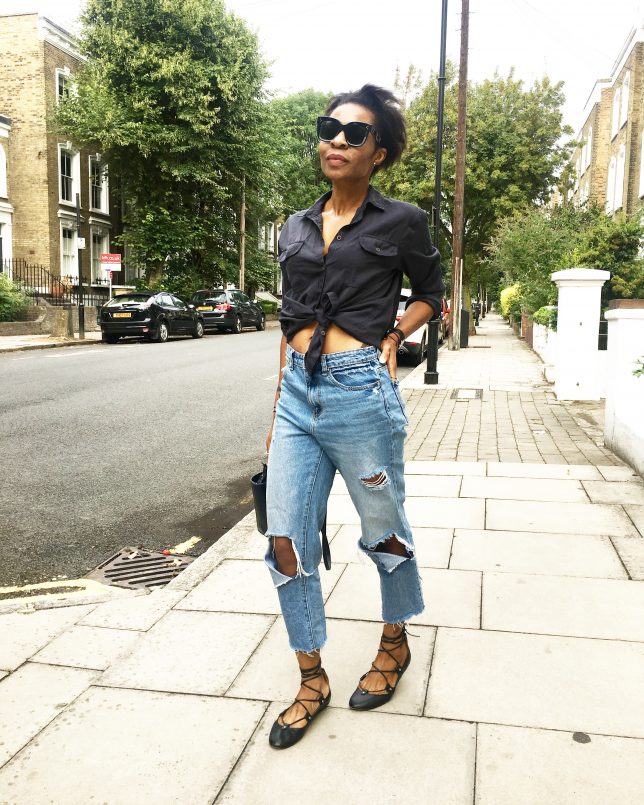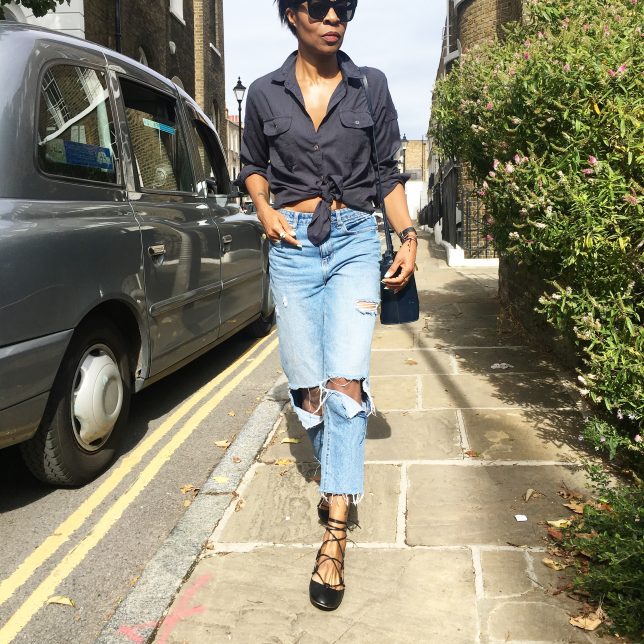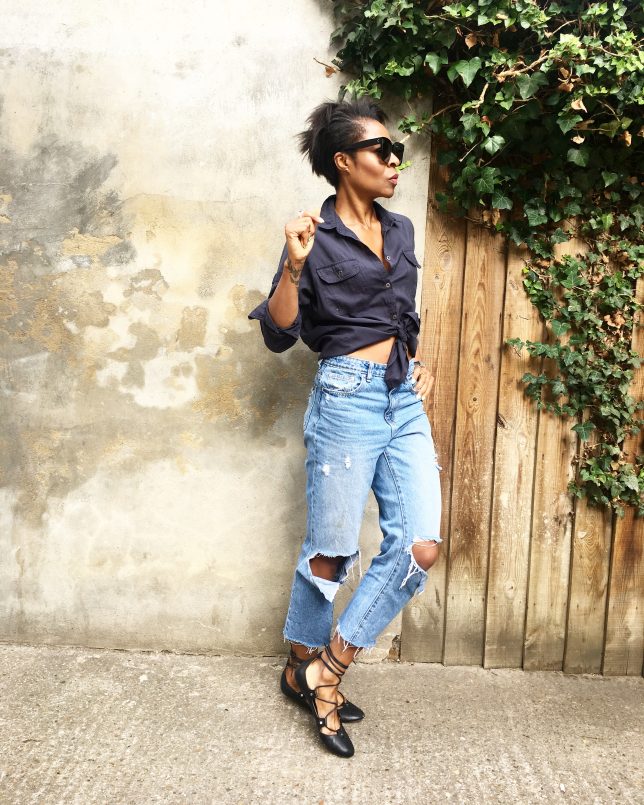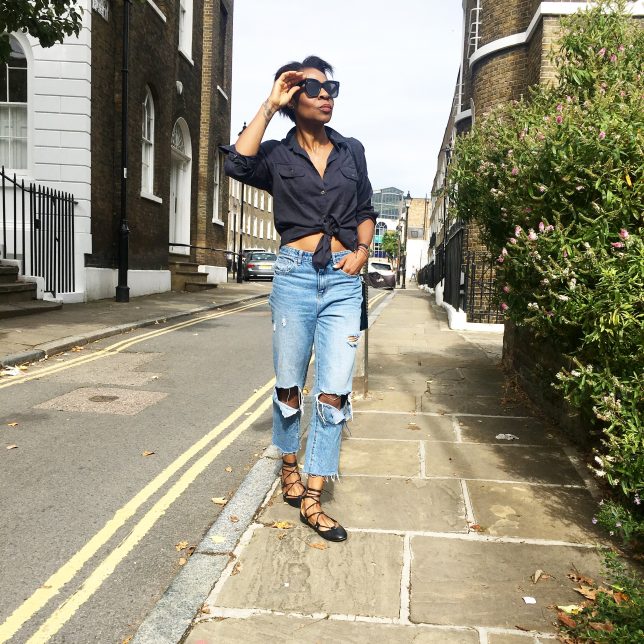 I am wearing:
Jeans (Primark)| Shirt (Top Shop)| Shoes (Isabel Marant)| Bag (& Other Stories)| Sunglasses (Celine)