And so we say farewell to another London Fashion Week, concluding what has widely been regarded as a great success in terms of range of designers and talent. No mean feat coming off the back of Brexit and certainly a job well done by the British Fashion Council. So, until the LFW fashion gravy train comes around again, here are my top five moments from this one. And what stonkers they are!
#1. Christopher Kane's collaboration with Crocs (a.k.a. Crocgate)
Christopher Kane sending models down the runway in embellished Crocs for his SS17 show nearly sent Twitter into meltdown. Never has Fashiondom been so divided. I LOVE Crocs on children, my daughter practically lives in hers all Summer. But, unless you are a hardworking, on-your-feet-all day and-night, bonafide healthcare professional, Crocs have no business anywhere near your feet in public. Period. Embellished by Christopher Kane or not.  Not that anything could stop this flooding the high street in several months' time though. Sigh.
#2. Matty Bovan for Fashion East Womenswear SS17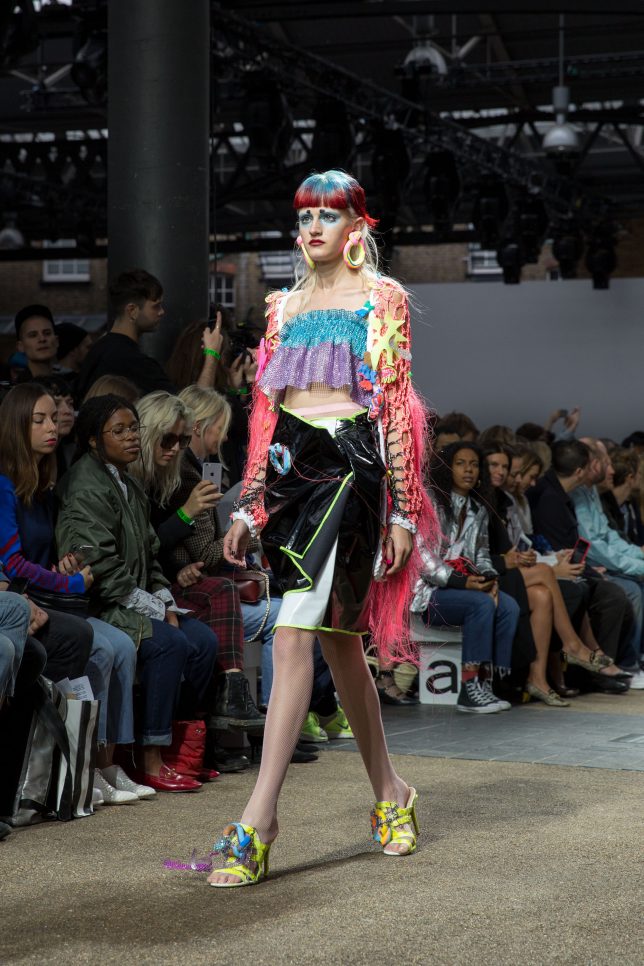 I just must not be seeing what everyone else can.  This collection has got the world of fashion aflutter and I'm baffled.  The 26 year old Central Saint Martins graduate obviously has talent and flair. His AW15 MA Central Saint Martins show was awesome and since graduating last year he's already had a stint at Louis Vuitton and Marc Jacobs. But this collection – WTF? It's bold, yes. Fun even, with a punk rock/New Romantics aesthetic. But it's also a little shambolic. And unwearable. By anyone. Has everyone else got a bad dose of the Emperor's New Clothes or have I just lost my fashion sense? Is it me?
#3. Burberry's AW16 and first ever "See-Now-Buy-Now" collection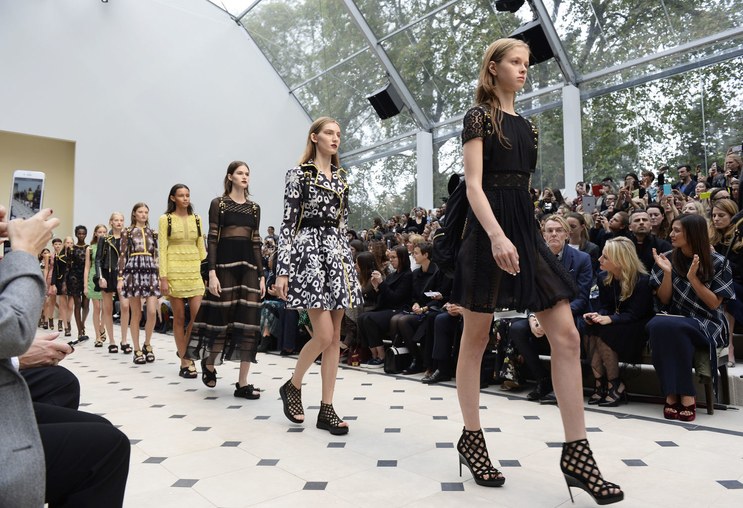 In a seismic change to seasonal fashion, "shopable runway" seems to be taking hold.  First Tom Ford, Tommy Hilfiger, Diane Von Furstenberg and Ralph Lauren at New York Fashion Week, now Burberry. On one hand, it makes sense. Having to wait for six months for items spotted on the runway to hit the shops is a model that I've never fully understood. Also, many of the big houses will surely see this as a way of curbing high street copycats, who are usually able to get their products to market before the runway originals.  But on the other hand, going down this road will surely mean that smaller labels will just not be able to compete, as they are unlikely to have the resources to push things out straight off the runway.  But no one can deny that the idea of buying "in season" is a seductive one to consumers. Key pieces from the Burberry show were sold out within minutes. Is this the way forward? Let's see.
#4. Sophia Webster's "Dolly Birds Of Paradise" SS17 show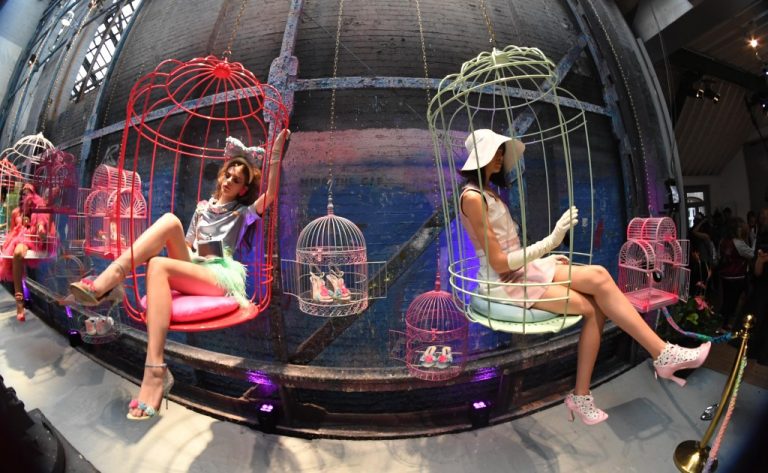 Pretty shoes in bird cages. Models in pretty shoes in bigger bird cages. Light, whimsical and fun. A veritable flight of fancy.
#5. Versus Boob Belt (yes I mean a belt FOR boobs)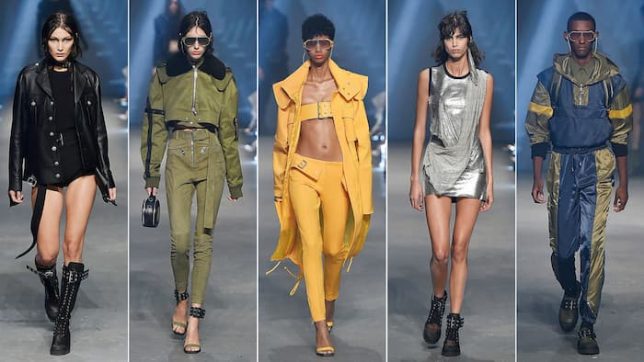 Ok, so this probably shouldn't be such a surprise coming from Donatella Versace.  And it was only one look from the Versus collection and probably just styling for the runway anyway.  But still, it is a belt. Worn around the boobs. A challenging look even for champion boobs.  Let's just hope that La Versace doesn't decide to show us how to wear the look. And anyway, didn't Jodie Marsh do this first?
So roll on next LFW! With a crop of new talent emerging thanks to the British Fashion Council's NewGen Mentoring Scheme, the future looks bright not just for LFW but for British fashion. Hurrah!