I love jeans but trying to peel off a pair of skinny jeans on a hot day is not one of life's most pleasant experiences. So, if you are like me and can only take super-girly frocks in small doses and don't fancy an entire Summer in denim cut-offs, say hello to your new wardrobe BFF: Summer trousers.
They come in a variety of fabrics (I have both silk and polyester numbers) and styles (pyjama, palazzo, track, harem). I tend to go for a relaxed "boyfriend" cut as they suit my body shape best. They are also extremely versatile and can be casually chic with trainers and flats or oomphed-up with heels. I like to pair mine with a shirt however vests, T-shirts and blouses work just as well. Tip: Keep the chic factor high by pairing your Summer trousers with a top in a similar fabric (silk or polyester) although not necessarily in the same colour or pattern.
This black silk number is from All Saints but most brands (high-end and high street) have a version.  For my other summer wardrobe "essential" – oversized shirts – see my previous post Get Your (Oversized) Cotton Shirt On.
Bring on the Summer!
Addie x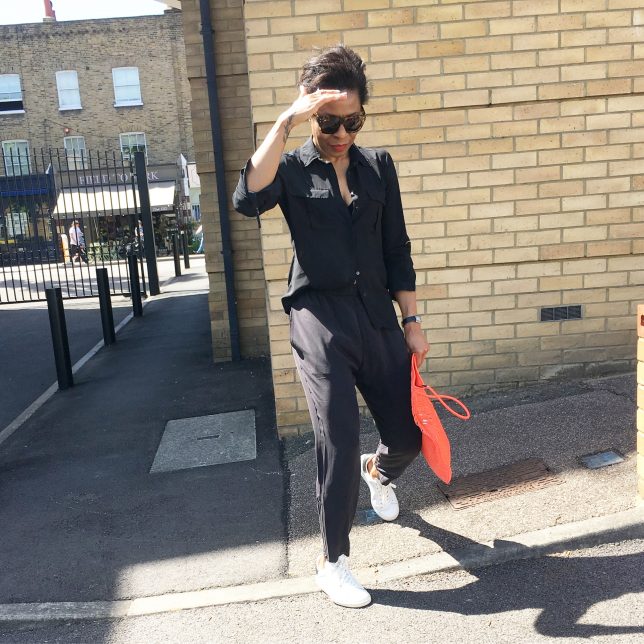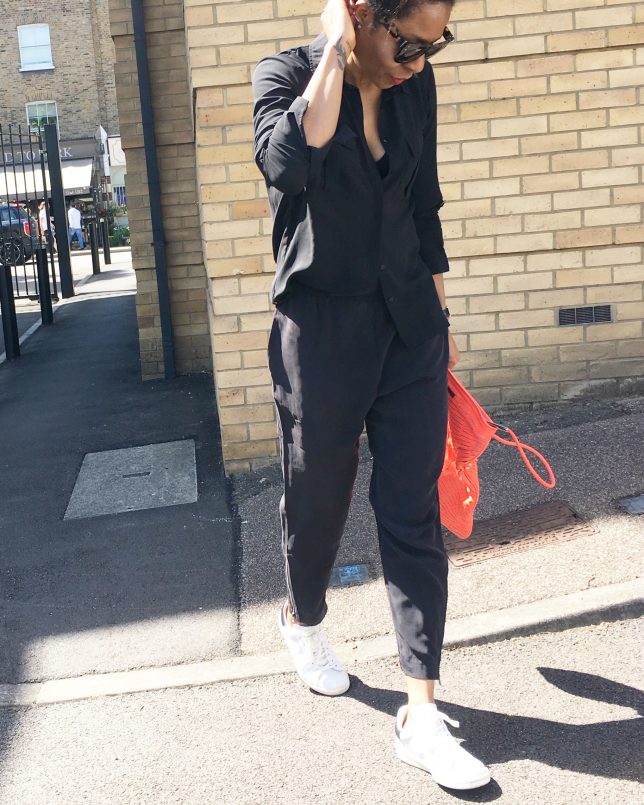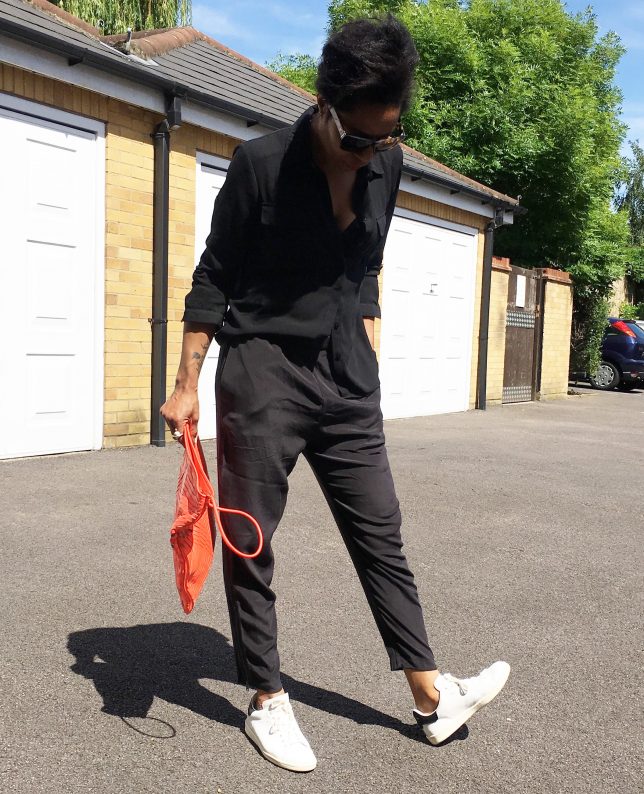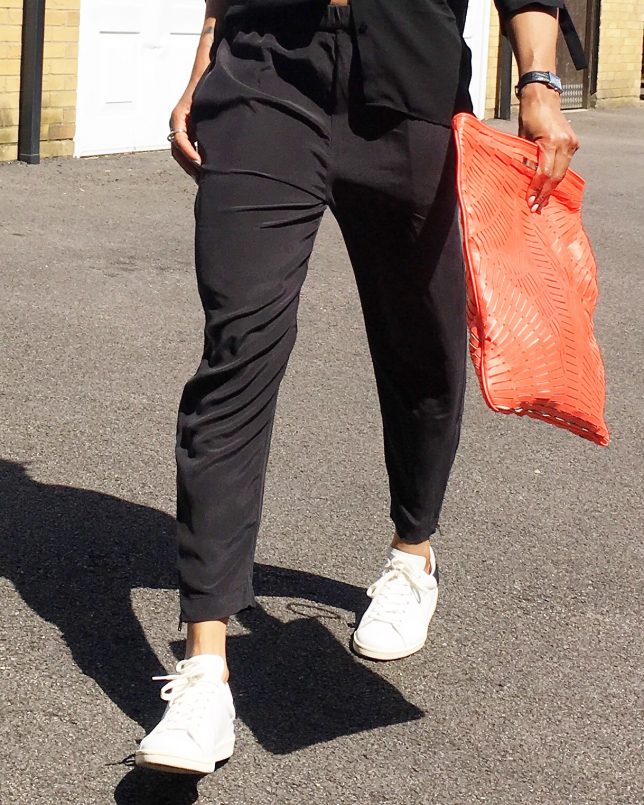 I'm wearing:
Silk trousers (All Saints)| Shirt (Primark)| Trainers (Isabel Marant)| Clutch (Alexander McQueen)| Sunglasses (&other stories)