It's getting colder but it's not quite time to dust off the old winter coat. Perfect weather for a trench coat! Ubiquitous and almost boringly practical, this classic staple can also be effortlessly chic if styled right. Want to add some vava-voom to yours? Here's how with my 'trench rules'!
#1. Get a decent one. Trench coats are timeless and if your size doesn't change much you can literally wear one forever (you'll certainly get your money's worth if you live in London). Pay particular attention to the detail: buttons, belts and straps.
#2. Tan is the classic colour but you can't beat black for versatility because then you can wear it in the evenings too.
#3. Style your trench! Roll or push up the sleeves. Work the collar subtly (leave the collar alone on very long styles).  Cinch the waist, tying the belt instead of buckling it. Tip: Very short styles look best with a cinched waist.
#4. Your trench should be longer than your hem line. Personally, I prefer trench coats with trousers or jeans. But if you are pairing with a dress or skirt, unless you've got a very short style, watch that hemline!
Time to dig out that old trench don't you think?
Love,
Addie x
Cinched waist, pushed-up sleeves and a tweaked collar work brilliantly on short trenches. This one is by Maki Hiroshige (Gomme)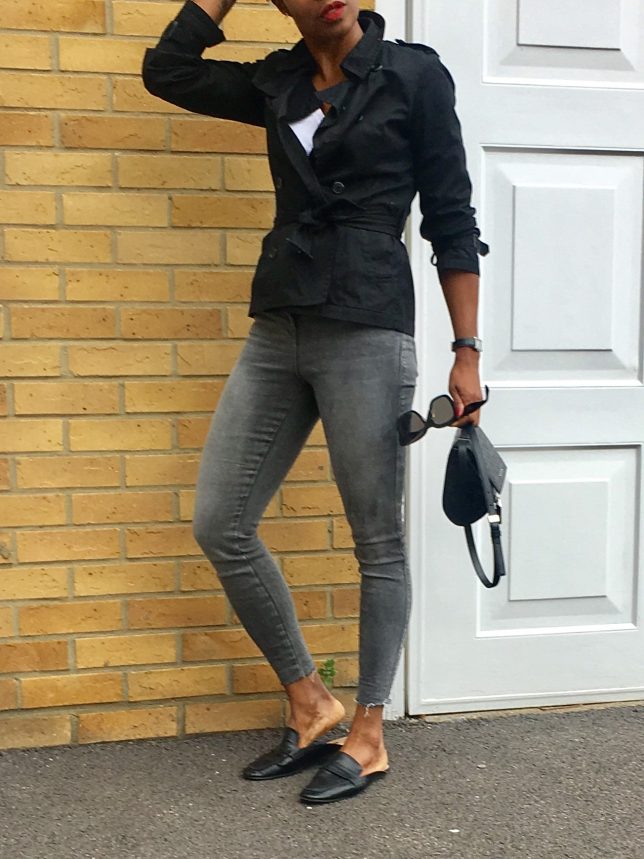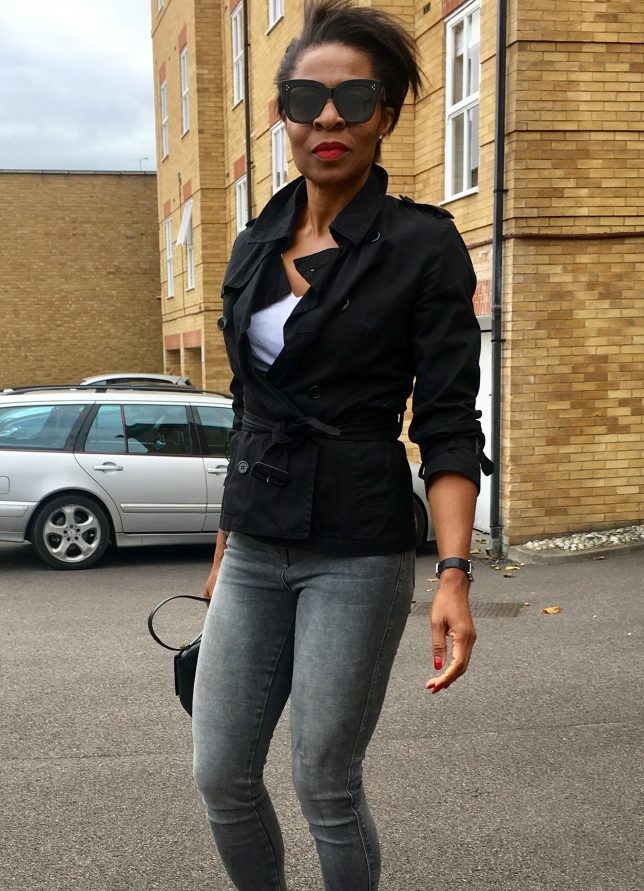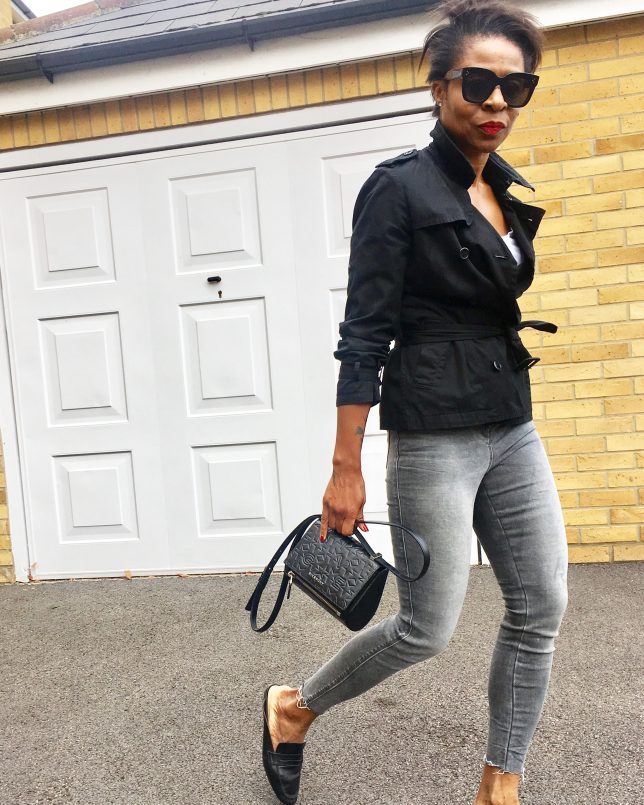 Unbelted and hanging loose is great on loose-fitting styles. Like this round-shouldered A-line knee length version from Commes des Garcons x H&M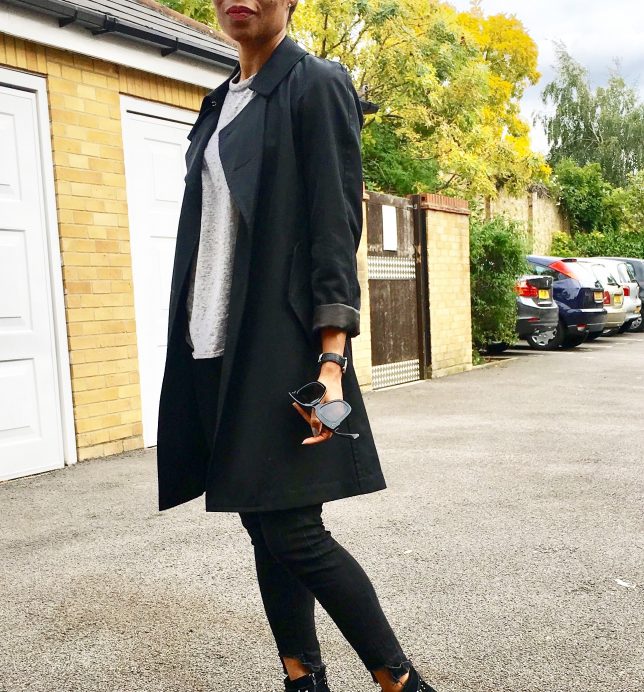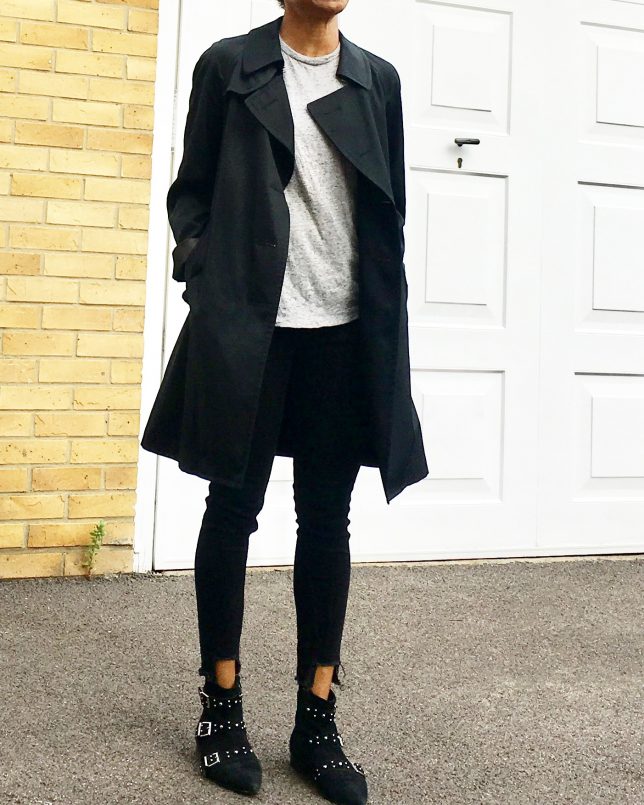 All this Burberry mid-knee length version needs is a cinched waist. Don't forget the hemline rule!