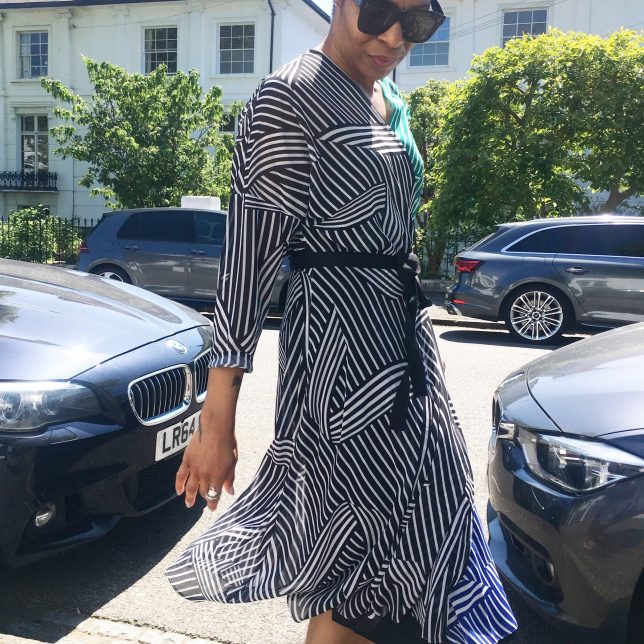 As I have neither the hips nor bosom to do them justice, I have always avoided wrap dresses. So, when Studio by Preen's capsule dress collection for Debenhams launched in the Spring, naturally I paid little attention to the wrap styles. I prefer shopping a collaboration in person (to check the quality of materials) but by the time I made it in store for this one the styles I liked had either sold out or didn't look quite so good on. So, I wasn't expecting much at all from this wrap dress which I'd only tried on because I liked the print. What a fab surprise! Not only did it fit well but it helped me realise that by sticking to a few basic rules (see below) us boyish girls can carry off wrap dresses too.😌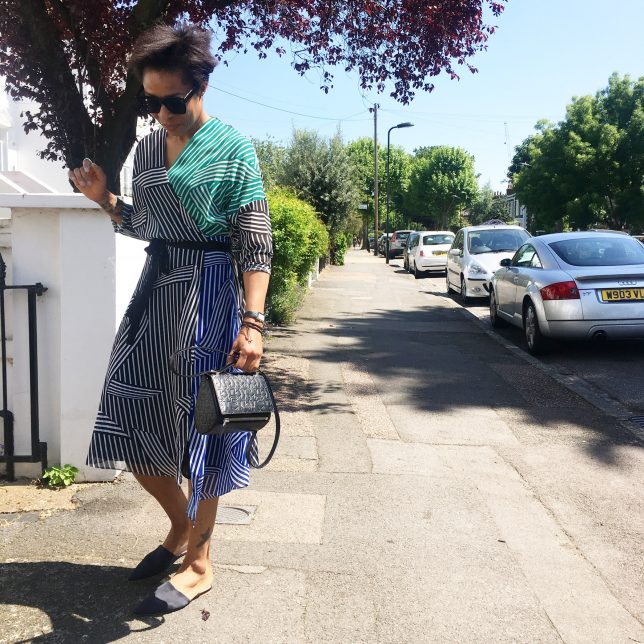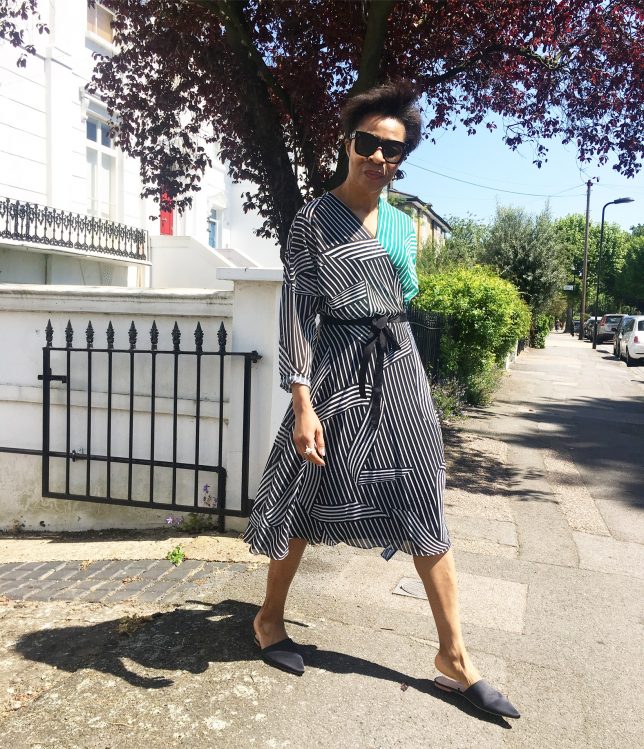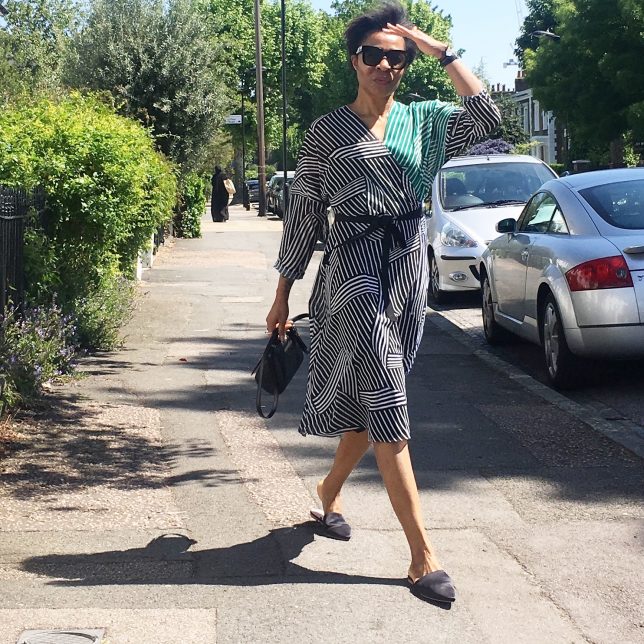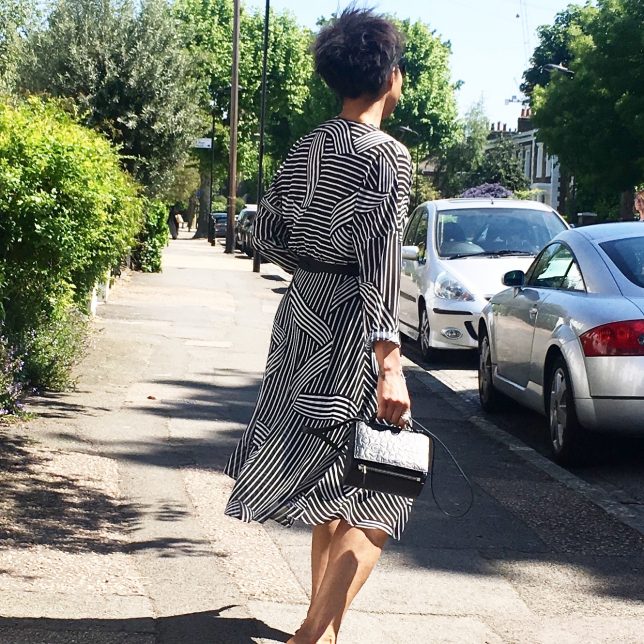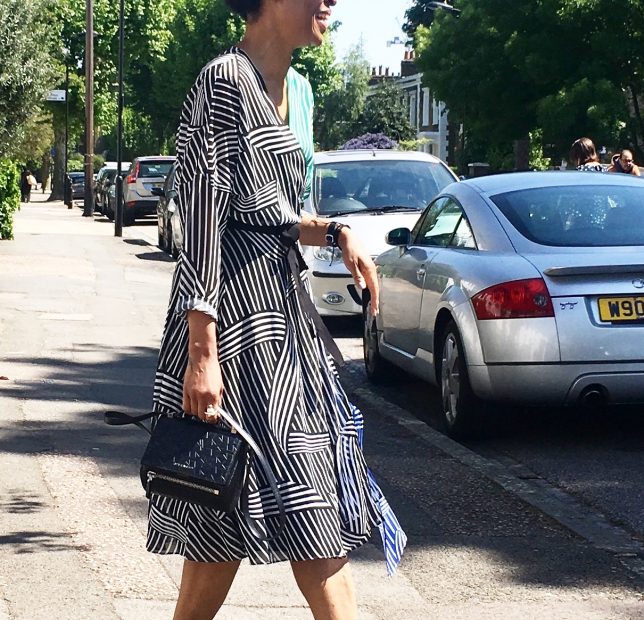 My tips for making a wrap dress work for a boyish frame:
#1. A bold print. This gives the optical illusion of a less narrow frame. #2. Nothing too clingy. Actually I went up two dress sizes for this one. Going too clingy or bang on your size can emphasise our narrowness and general lack of hips which we want to avoid. #3. Busy hemline! A-line or slightly asymmetrical – the more it kicks out the better. This has the important job of showing off a narrow waist but without focussing on the hips. #4. Length. It's got to be at least knee length, ideally just below. Not too long though or you'll lose the proportions balancing effect we are looking to achieve.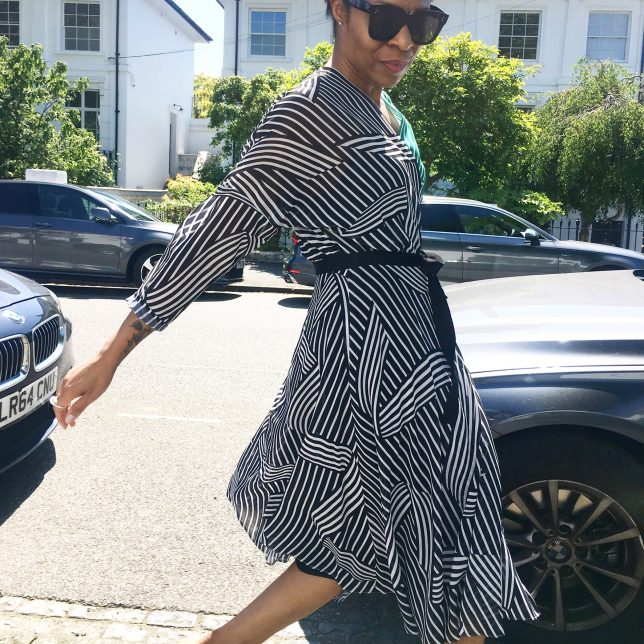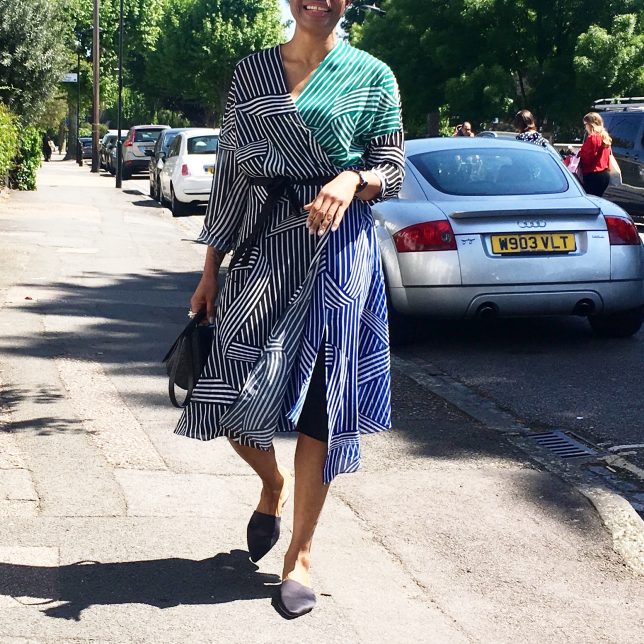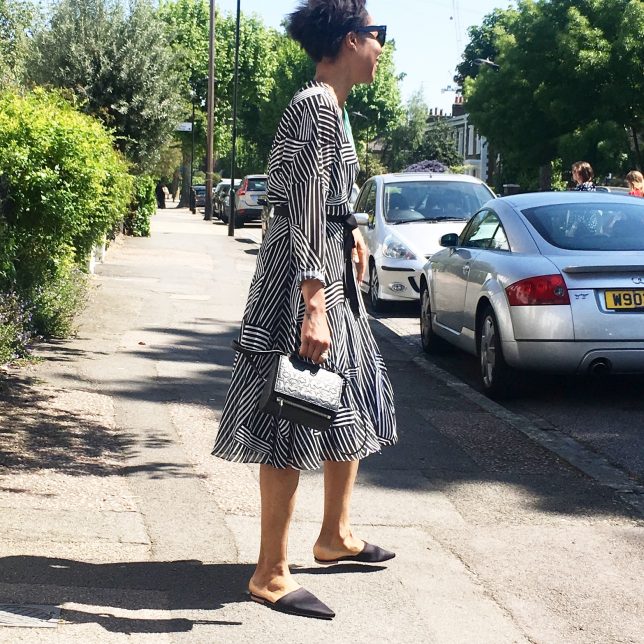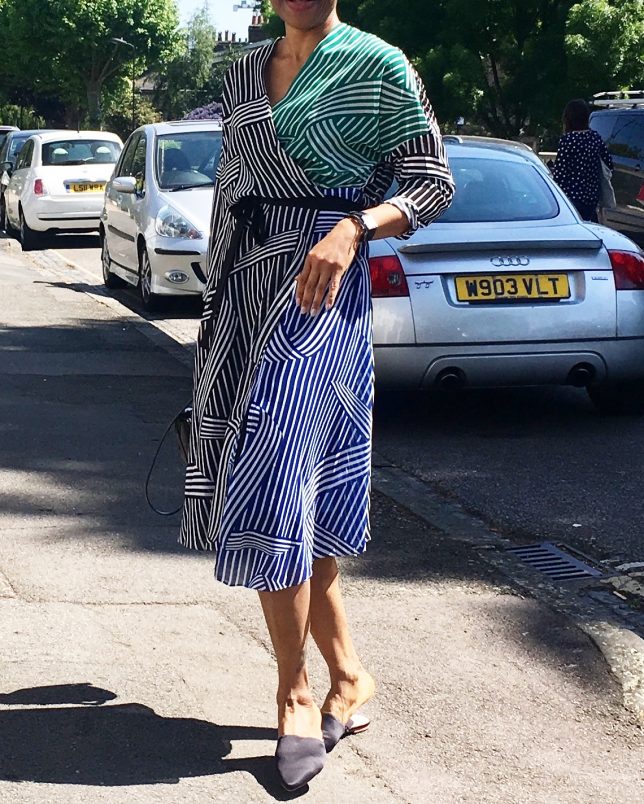 I am wearing:
Dress (Studio By Preen for Debenhams)| Bag (Givenchy)| Shoes (H&M)| Sunglasses (Celine)
Thanks so much for dropping by. Do you have any comments? Let me know!
Addie xx