With Autumn officially here, it's time to layer up! But this season, instead of reaching for your trusted trench coat or cardigan, why not get yourself a bomber jacket?  Having had a mini revival back in SS 2013, this handy staple is once again on trend. Only this time, the accent is softer and more luxe coming in fabrics like leather, silk and satin. They featured heavily at Milan for SS16 so fashionistas have been sporting the big labels for sometime. Happily, they are still totally on trend for AW16 and there are now many affordable options available to us mere mortals – nearly every label (high end and high street) has a version so I've not bothered listing them here. Styles range from classic minimalist sporty to hyper embellished so there's something  for all tastes and budgets!
Buying Tips: Whatever the hell floats your boat. Bombers are for keeps. I've got two – the classic black Gomme and pink Hysteric Glamour in this post – which I've had for years. Styling Tips: The length of your bomber matters.  Those that cinch at the waist work best with jeans, slim-fitting trousers, etc. Girls, you'll probably get more wear out of styles that just skim the hips as these work equally well with dresses/skirts or jeans – a wise option if you are on a budget.
My classic Gomme and Hysteric Glamour will see a lot of action this season but I'm sure I need an embellished luxe version. When it comes to these babies I'm thinking more is definitely more! 🙂
My classic numbers…..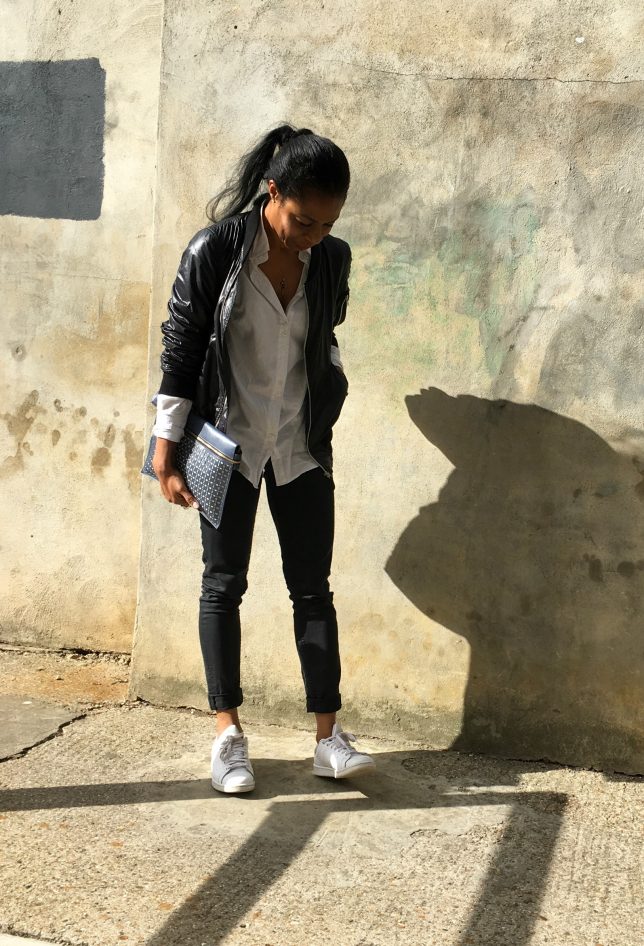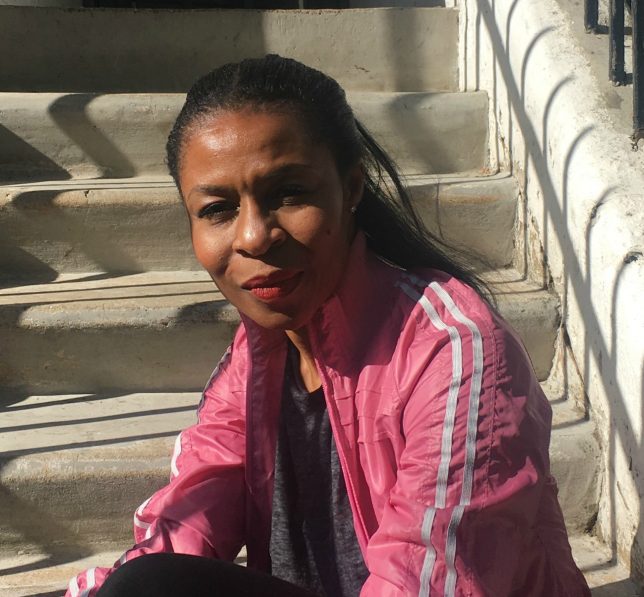 And super embellished from the runway……
I am wearing: Bomber Jacket – black (Gomme)| Shirt (Stella McCartney for H&M)| Clutch (Victoria Beckham)| Trainers (Adidas)| Bomber Jacket – pink (Hysteric Glamour)| T-shirt (Gap)| Jeans (H&M)| Espadrilles (Isabel Marant)| Sunglasses (Ray Ban)| Watch (Tank Solo)