I love a brand collaboration.  A habit I picked up in Tokyo where it's a well established phenomenon, I especially love a high street and designer hook-up. Puma, Uniqlo, Nike and Adidas have all been at it over the years but no-one does it quite like H&M.  And I, my friends, am an H&M designer collaboration junkie. The rumours and anticipation leading up to launch, plus the manageable price points and one-off factor of the actual sale, have had me hooked since the first one with Karl Lagerfeld back in 2004. Admittedly, not all of the collaborations are born equal and my lust levels vary accordingly (last year's Balmain collection just wasn't for me despite all the hype. I'm not a fan of the "celebrity" collections either).
This post started out as a review of the latest collaboration with Kenzo. However, for "services to Addie's wardrobe and to fashion in general", I've decided to dedicate it to my top H&M designer collaborations so far*. (*Next one is with Erdem and from the lookbook it looks set to be one of my favourites yet.)
My tips for shopping an H&M designer collaboration are at the end of this post if you would like to join the fray when the next one comes around. In the meantime, well done H&M for spreading the (high-end) love!
#1. MAISON MARTIN MARGIELA (November 2012)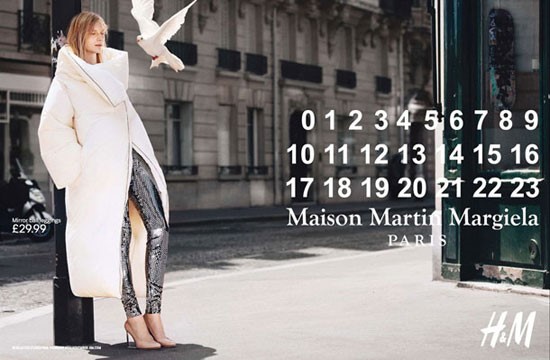 One of my best buys to date is from this 2012 collection. An utterly fabulous narrow-shouldered double breasted tuxedo jacket. With all the hallmarks of the label (which has since become just Maison Margiela without the "Martin"), it never fails to get compliments whenever I wear it!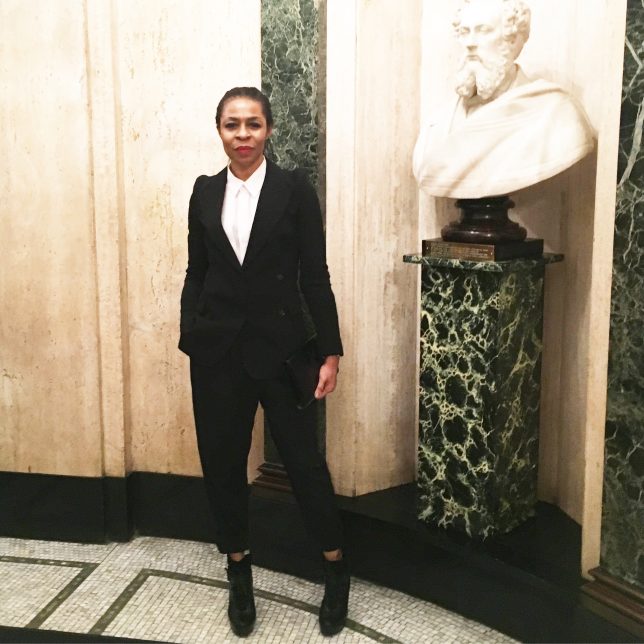 #2. COMME des GARҪONS (November 2008)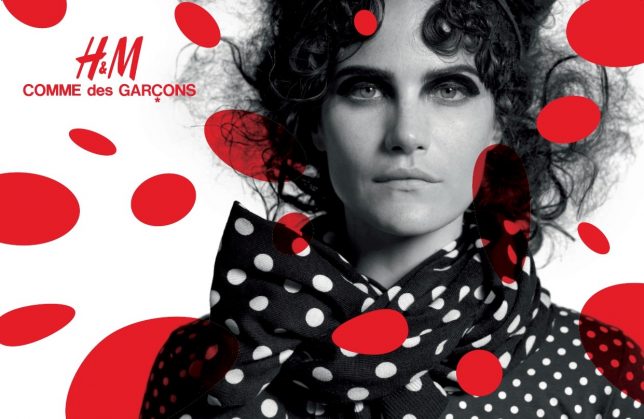 I probably have the most pieces from this collection. This black trench coat – I love the Peter Pan collar, rounded shoulders and A-line cut – and gorgeous ruffled-sleeve blouse plus an assortment of  polka-dotted knitwear and shirts. All still very much in use!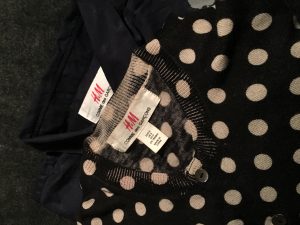 #3. STELLA McCARTNEY (November 2005)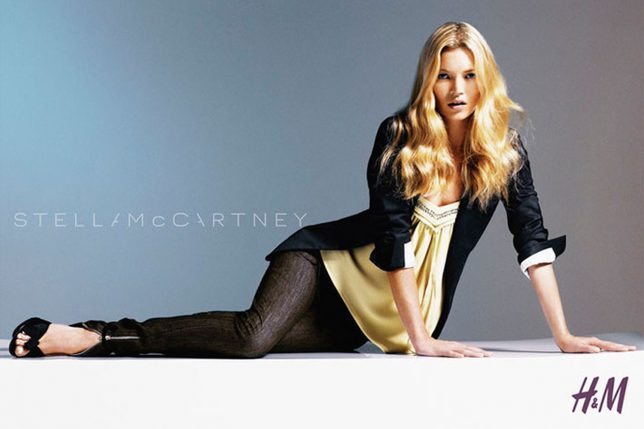 I have literally worn this tailed "boyfriend" shirt to death. Well, it has been 11 years.
#4. KENZO (November 2016)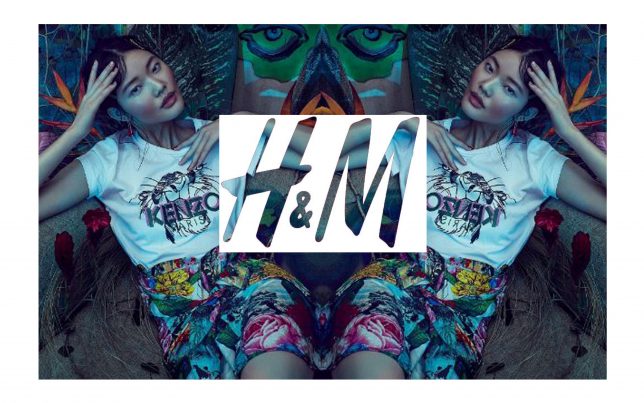 I got to this one late but still managed to nab this shopper and gorgeous silk blouse.
#5. KARL LAGERFELD (November 2004)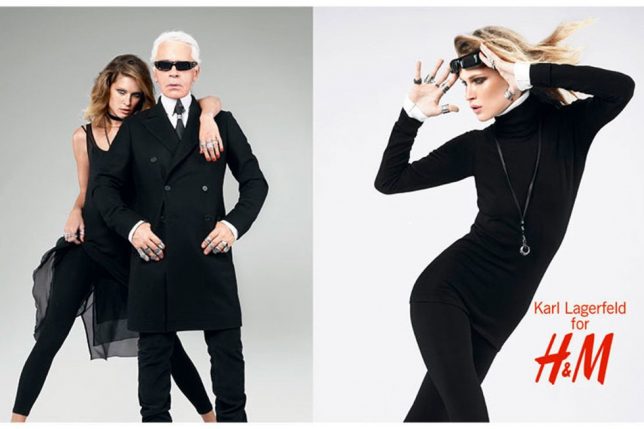 The first of the H&M designer collaborations, Lagerfeld's entire collection sold out in hours. I got this stiff-collared, long-cuffed slim silhouetted cocktail shirt.  As you can see from the state of that collar it has seen a lot of action over the 12 years!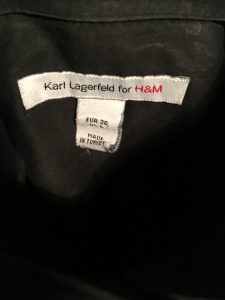 And the ones that got away…..
#6. Isabel Marant (November 2013) and #7 Lanvin (November 2010) – So gutted to have missed both of these due to other work commitments. Sigh.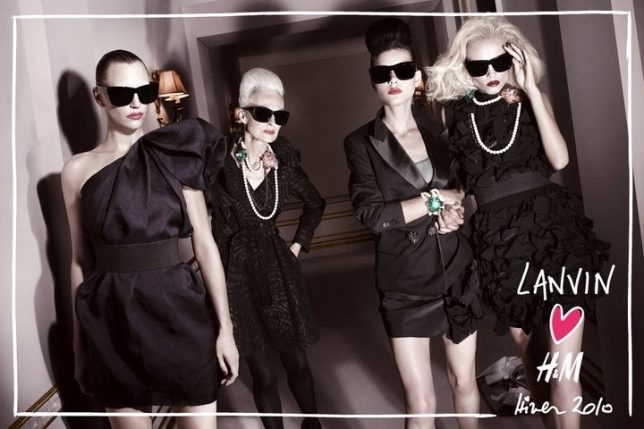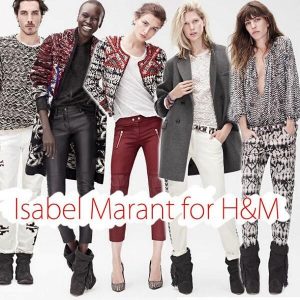 So, ready for the next one? Here are my tips on how to shop an H&M Designer Collaboration:
One: Plan. It happens in November, so make a note in your diary and tune in to yours truly (who will be tracking events closely) and the fashion press for the exact date that the collection will drop.
Two: Camping outside the shops is not required. Don't feel you have to queue up all night to nab the best pieces.  I never have and still managed some decent finds over the years.
Three: Avoid the after-sale online madness. By all means shop the collection on line on the official H&M website – sometimes this will be your only option if you are not keen on facing the queues. But don't be tempted to buy at over-inflated prices on eBay after the sale. It defeats the purpose of the whole exercise and frankly, you  might as well just invest in a high-end piece.
Four: Don't get carried away. Shop wisely and buy what you will actually wear. Think long term and don't feel you have to buy lots of pieces. If you don't love it, drop it.
And here are the other collaborators to complete the picture so far:
Viktor + Rolf (2006); Roberto Cavalli (2007) ; Matthew Williamson and Jimmy Choo (2009); Versace (2011 and 2012); Marni (2012) and Alexander Wang in 2014.