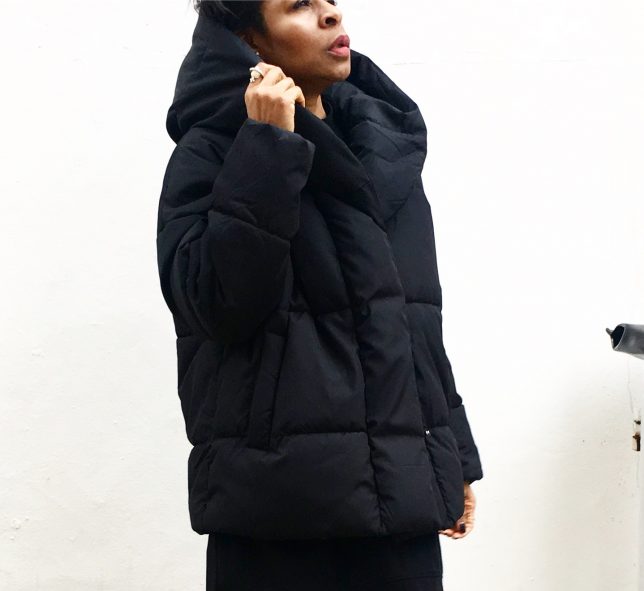 Introducing my best buy of the season! With its oversized proportions and architectural silhouette you might think this stylish puffer jacket is Comme des Garcons? Martin Margiela? ACNE Studios? Well, you'd be wrong. It's H&M and the best part? It costs less than £40.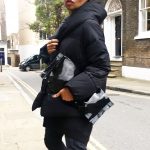 It's THIS season (so I'm not just blogging it to be smug😌) and also comes in red and khaki. It's out of stock online unfortunately but still available in many stores (on sale for £31.99 reduced from £39.99) so it's not too late to bag one for yourself. I would suggest doing this if you can, even if you already have a puffer coat. The proportions and minimalist finish make this jacket a bit special* – a chic and more polished alternative to your every day puffer – and a definite forever buy.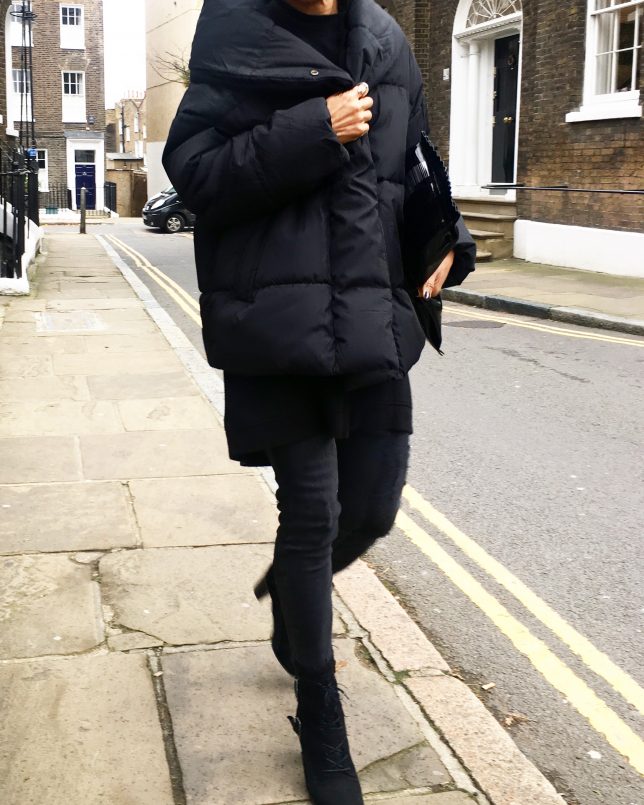 Here I've styled it with an oversized sweatshirt and boots but you can also go super casual with a jumper and trainers. Here are other fun facts about this fab jacket:
#1. The hood can be flattened and turned into a wide collar for a different look.
#2. You can have fun with the silhouette thanks to the proportions which you can exaggerate by leaving the bottom half press studs undone.
#3. It's light, super warm and water proof.
#4. It's £31.99!
Convinced yet? Thanks so much for reading!
Addie x
*There's also a coat version but it just doesn't pack the same punch as the jacket.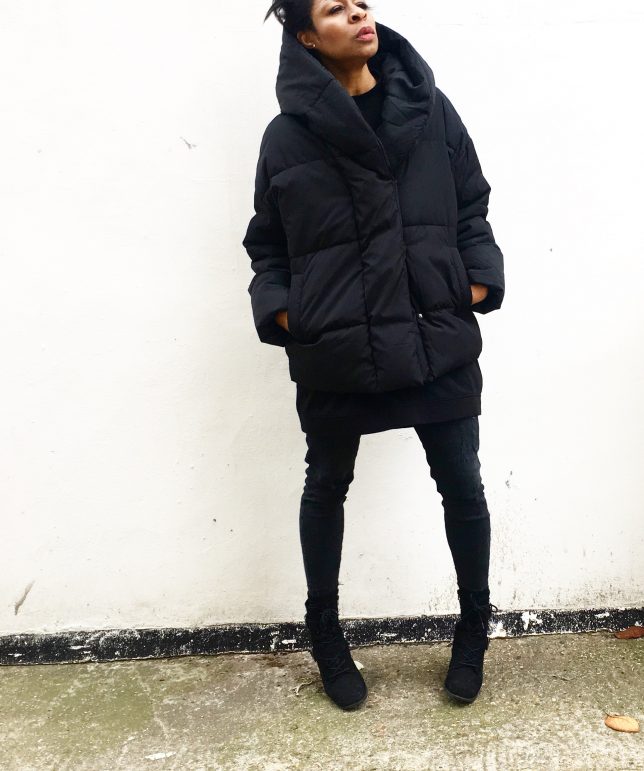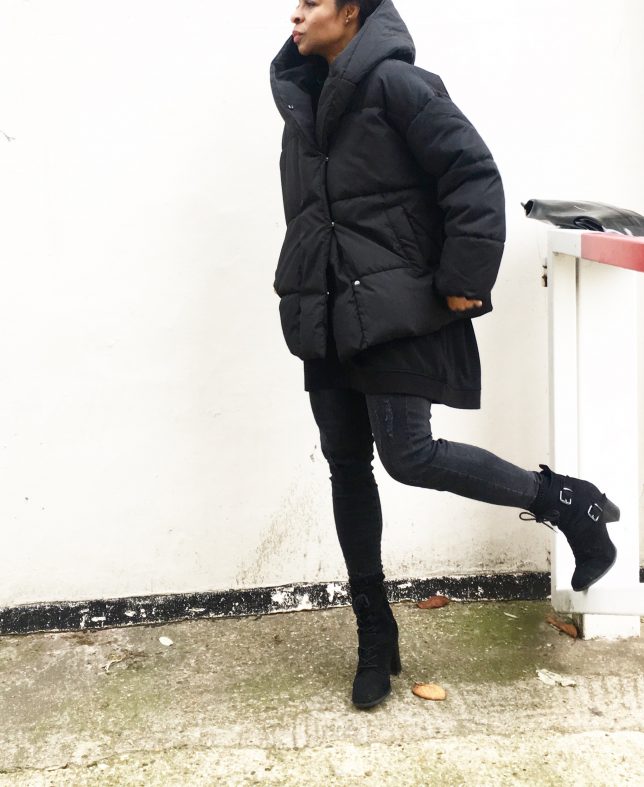 I am wearing:
Coat (H&M)|
Photos: U.W. Ugbenne