A sweatshirt with short sleeves falls into an awkward category of clothes – not quite pointless but maybe not far off. Like short-sleeved coats. And leather shirts. Because, let's face it, if its cold enough to need a coat, you probably want that coat to have sleeves. And while a leather shirt might score high in the fashion forward stakes, when the chill has me reaching for leather, let's make it a proper jacket please.
So, back to this sweatshirt. It's vintage AKU (c. 2005) by Japanese brand GDC.  As it happens, 1970 is also my birth year so it's fair to say that I have a bit of an emotional attachment to it.  But even as much as I love it, I hardly ever wear it and sometimes years can go by. It's neither a t-shirt nor a sweatshirt, so the weather has to be just right for it. Too warm and I'm sweltering. Too chilly and I want something with sleeves obviously, even if I'm wearing a coat over it.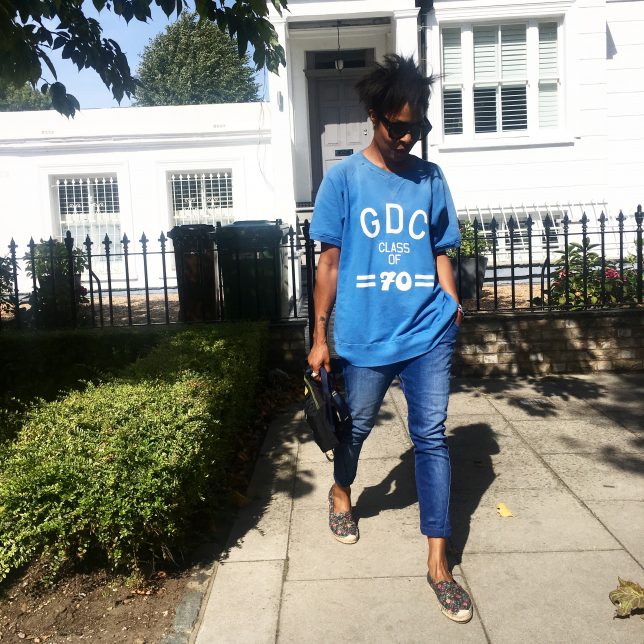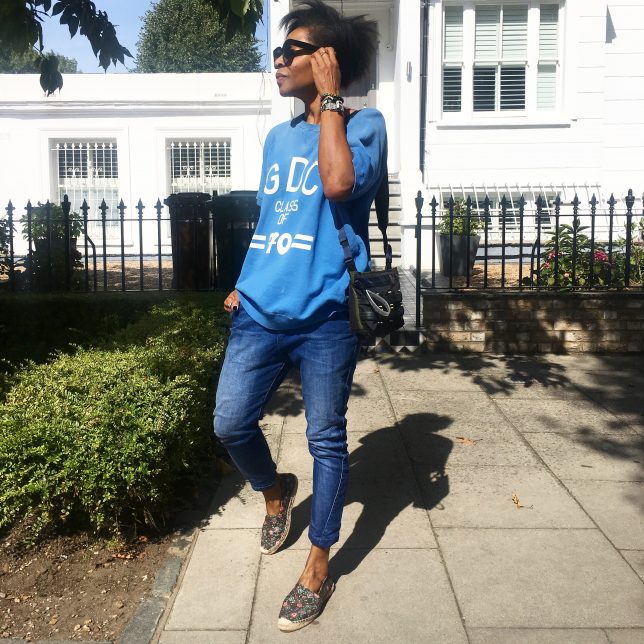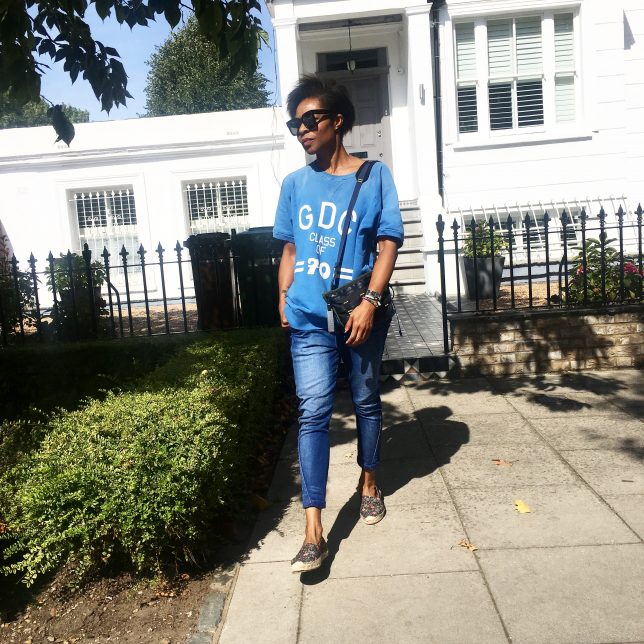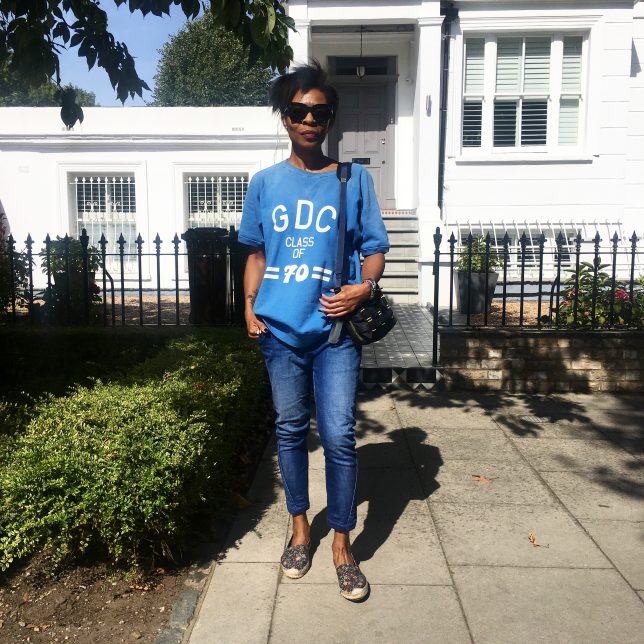 So do you need a short-sleeved sweatshirt in your life?  I wouldn't normally recommend something that only gives such limited wear but I will say yes. It's a change from the typical trans-season staples of jumpers/cardies/jackets (and fully grown sweatshirts!) and I nearly always get compliments whenever I wear mine.  You'll have to head to the men's section for this one girls as you are not likely to find many styles, if at all, in women's. You'll also get a better fit as you'll want it nice and loose. Go for decent quality. You might not get to wear it often but if you buy well it's for keeps. Plain or with a logo it doesn't really matter although I'm quite fond of retro logo versions.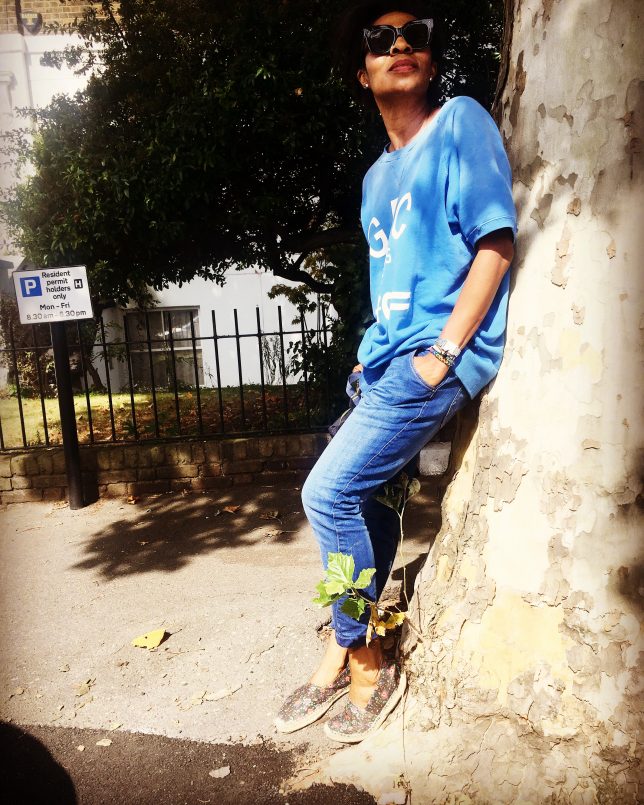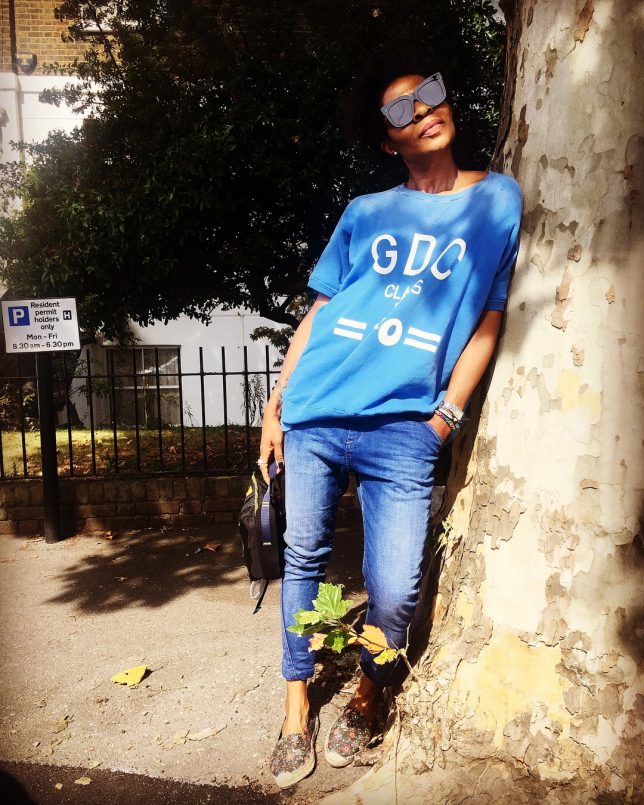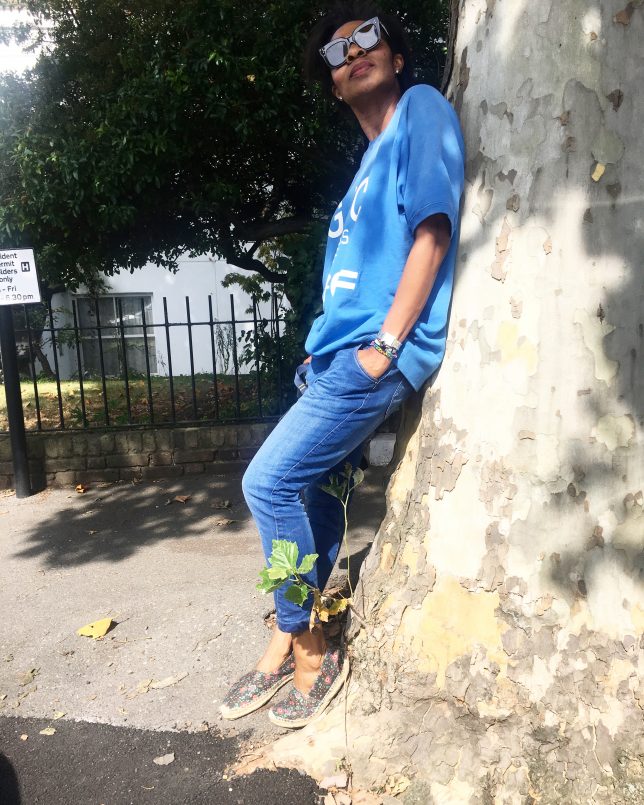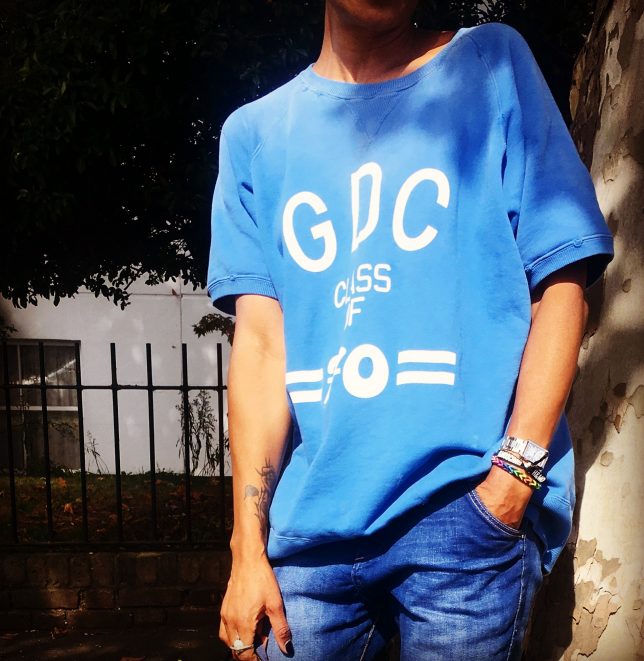 Let me know if you decide to go for one. It might take a while before you find the right one for you but there's absolutely no rush with this one!
Addie x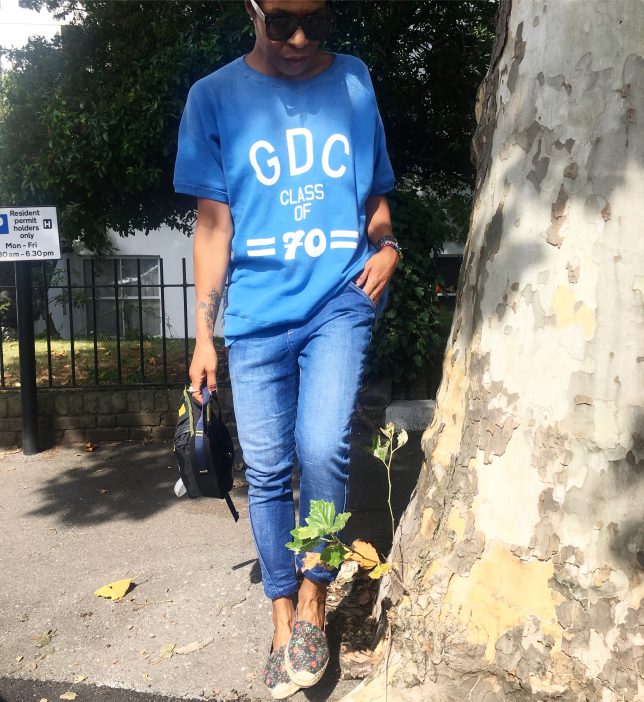 I am wearing:
Sweatshirt (GDC)| Jeans (H&M)| Espadrilles (Isabel Marant)| Bag (Acne Studios)| Sunglasses (Celine)| Loom band (Gift from beloved daughter UW Ugbenne)
Shop similar here (Asos) or go proper vintage:  YSL here or A Bathing Ape here