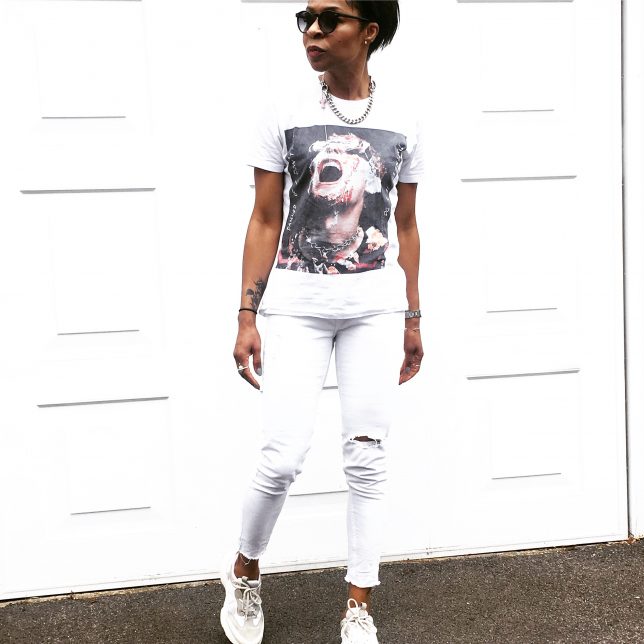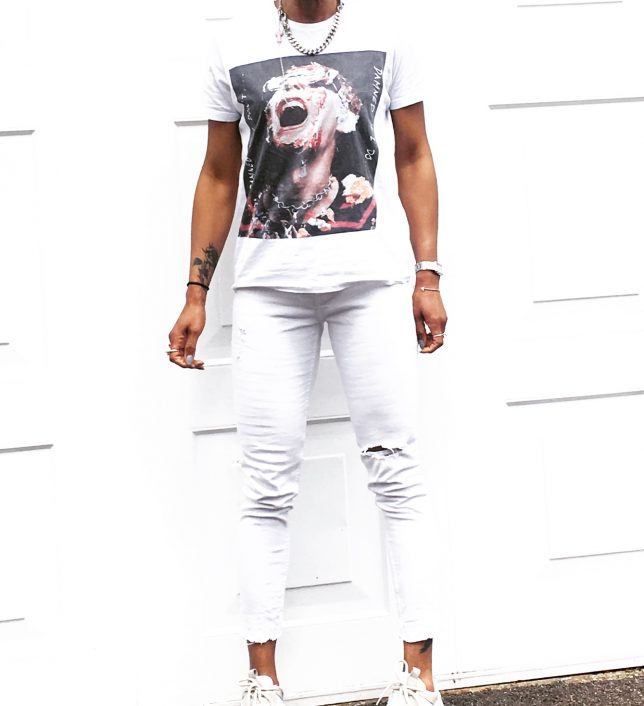 I'm never too sure about white on white. But I did wear this so I thought I'd blog it. Obviously, there are some rules to follow if you are going all white. Like avoiding very small children (not likely when they are yours) and any kind of densely crowded situation involving drinks. Deploying extra caution with your takeaway coffee. You may even want to give certain London public transport a miss. Ditto walking the dog. And picnics. Let's just call it: wearing all white can be a bit of a faff.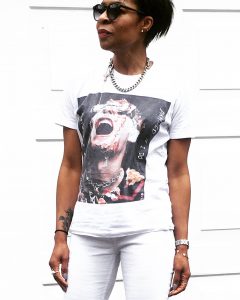 I still don't know whether I'm 100% down with this outfit (I do love the t-shirt though) but it seemed to work on the day. It was warm although not particularly sunny and Uli and I had spent most of the day at a local fun fair literally at the bottom of our road. So I was half expecting that I'd have to dash home for a quick change following an inevitable accident which thankfully didn't happen.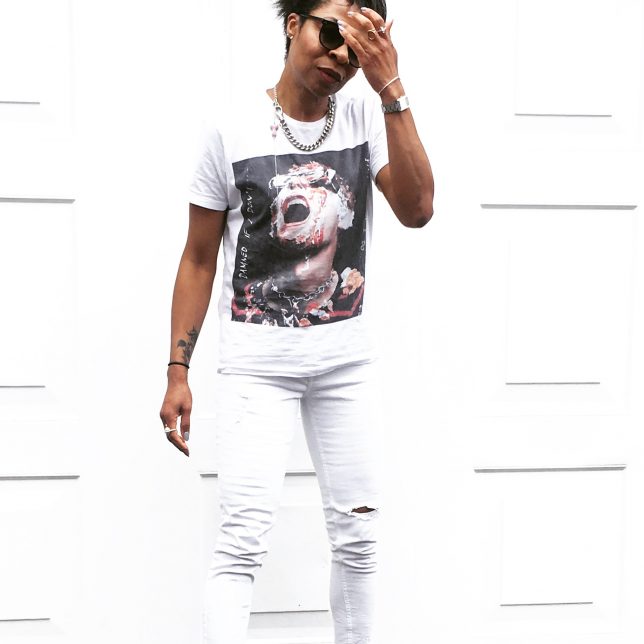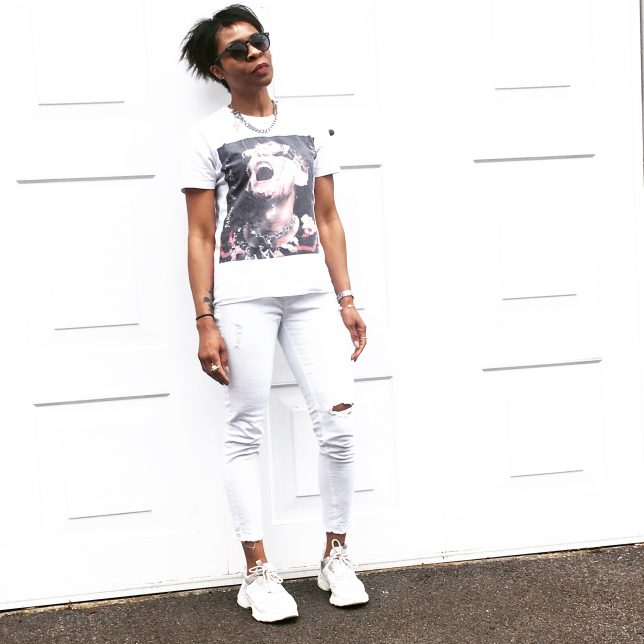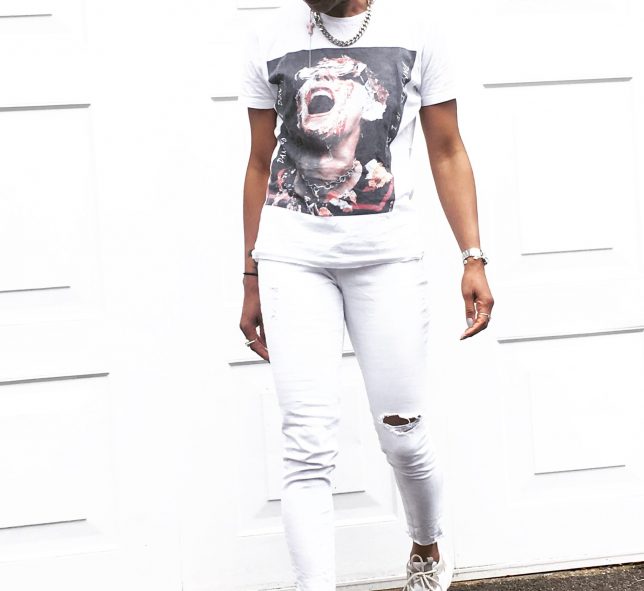 I'm afraid you've got to make up your own minds on this one guys. I was happy with this outfit but if I'm honest I'm still not entirely convinced that all white works for me. Splashes of white are fine, but head to toe? Not so sure.  What do you think? Any views on this outfit or wearing all white in general?  Drop me a comment!
Thanks for reading,
Addie x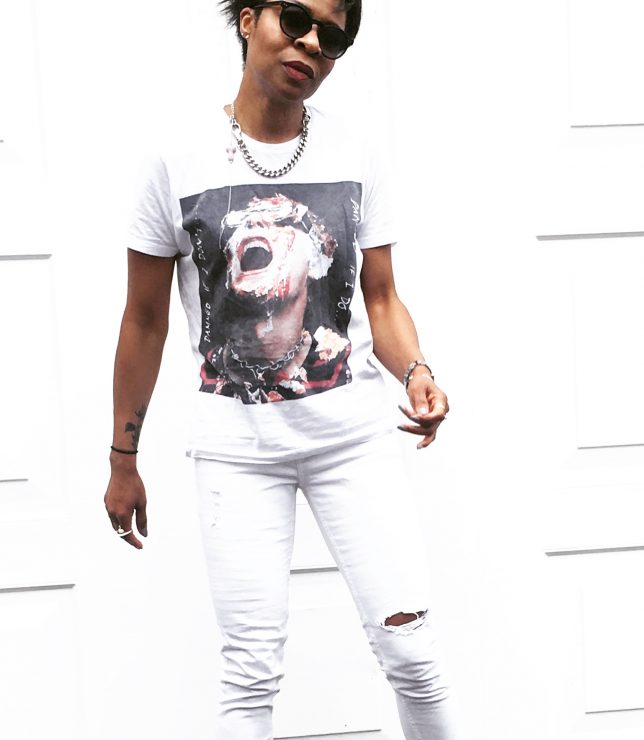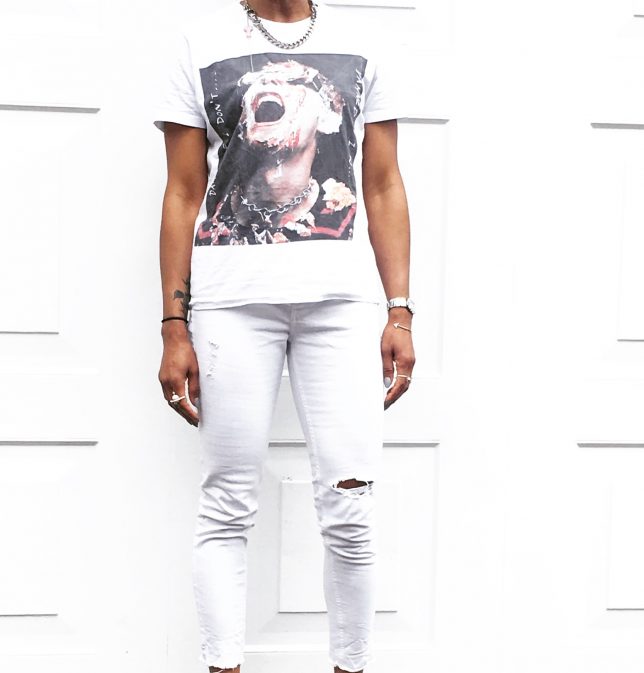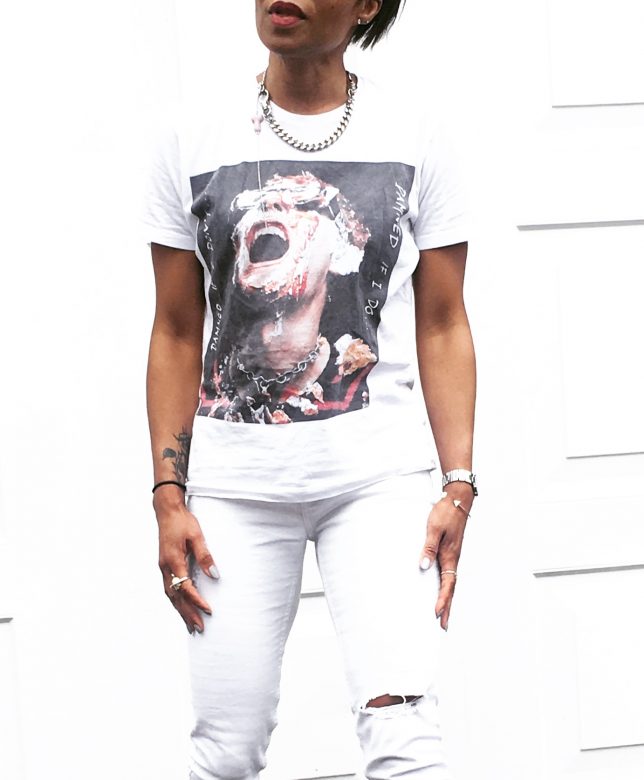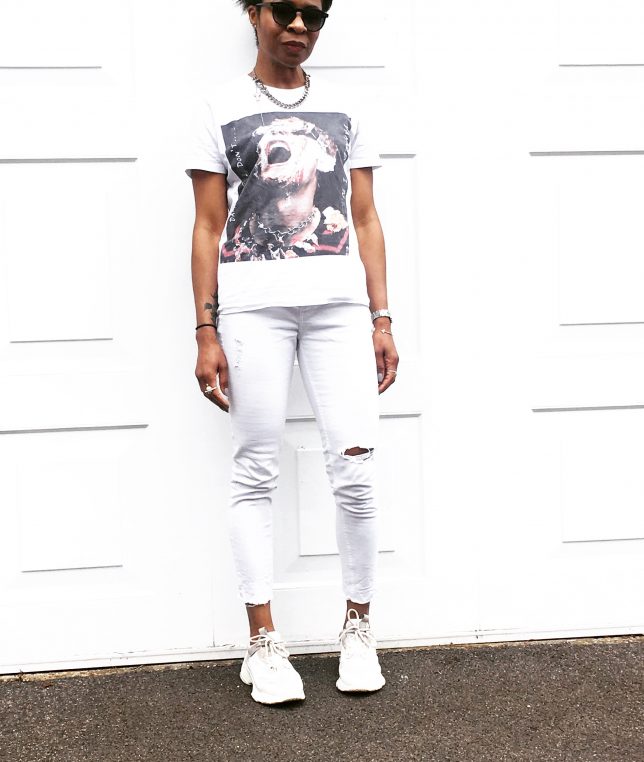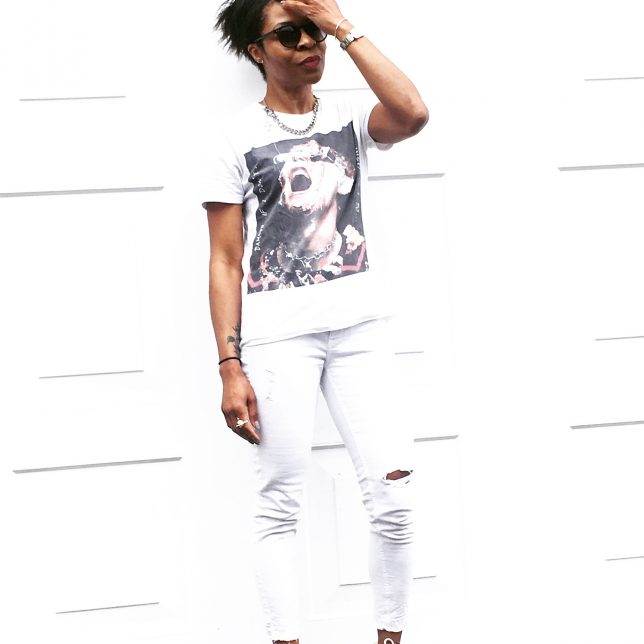 I am wearing:
T-shirt: GBTwo| Jeans: H&M| Trainers: Primark| Sunglasses: Flying Tiger (yes THAT Tiger!)