Whether you like them long or short, fitted or loose, vest dresses are easy and forgiving to wear.  And if you like to wear yours casually like I do, then you probably always pair them with flat sandals or trainers. But, laid-back and comfortable doesn't mean having to loose out on the "chic factor" and some carefully chosen accessories can really help dial things up a notch. The key, as usual, is to keep things simple.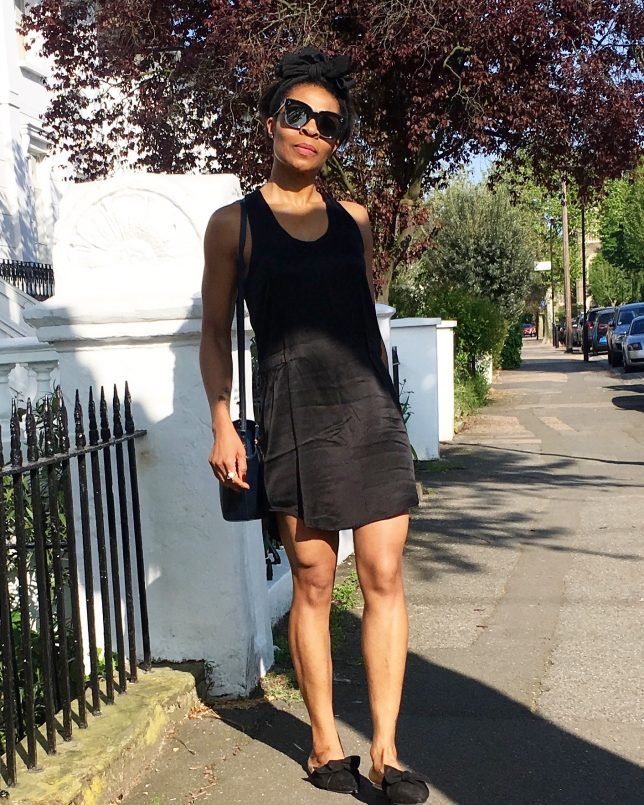 Here are five easy ways to take your vest dress from casual to casual-luxe….
#1. Fabric. Fine fabrics (silk, satin and their faux relations) give a more polished look than cotton or ribbed versions. #2. Cut. Try on different styles until you find what suits you. I like mine just above the knee and loose but if longer or more fitted works for you, go for it. Just remember that short and too fitted can sometimes come off a little cheap and long and too loose could wind up looking shapeless. #3. Feet. Give the flat sandals and trainers a break and go for a pair of backless loafers or flat/low-heeled mules. #4. Bag(gage). Keep it small to medium – strictly no extra baggage allowed! (If accompanied by a "junk generating mini person" get them to carry a rucksack.) See my last post for where to get some fabulous small totes at the moment.  #5. Accessories. Low-key and understated.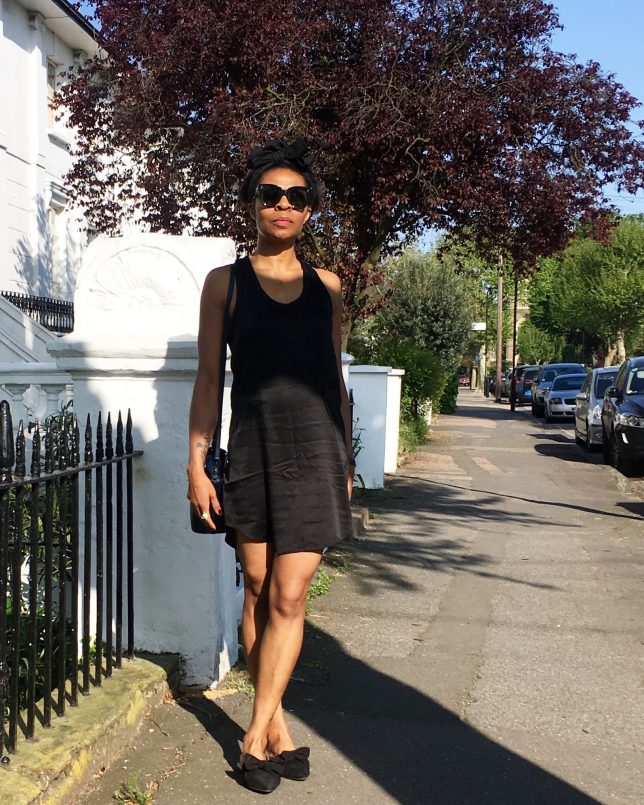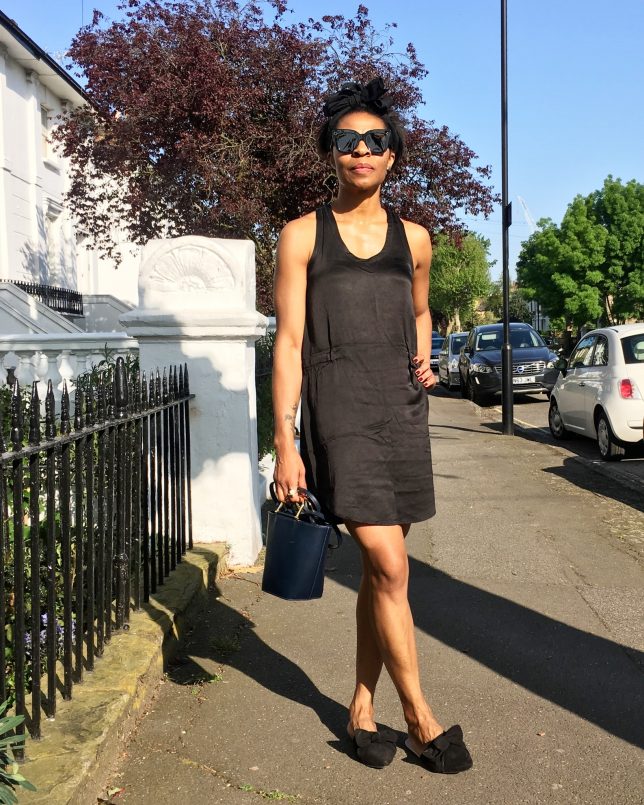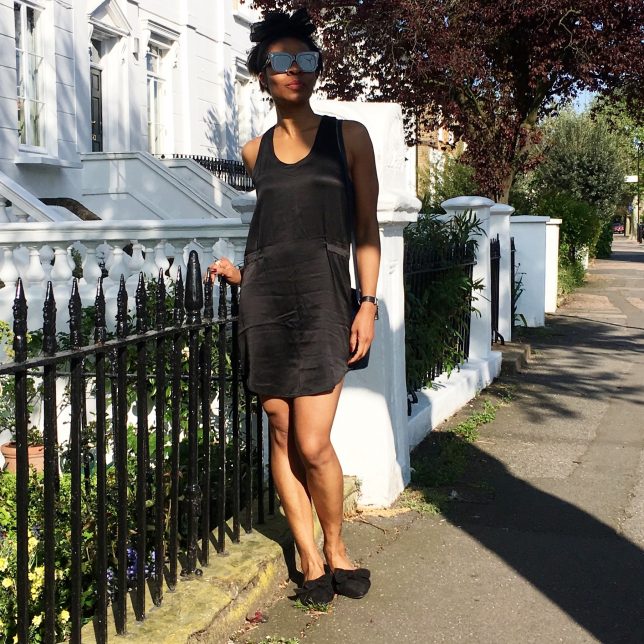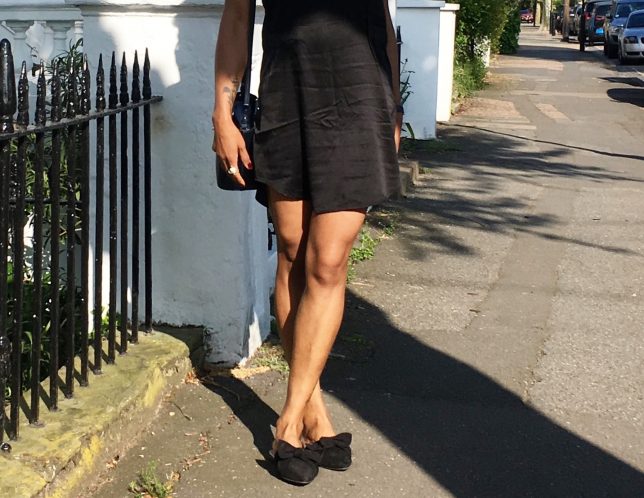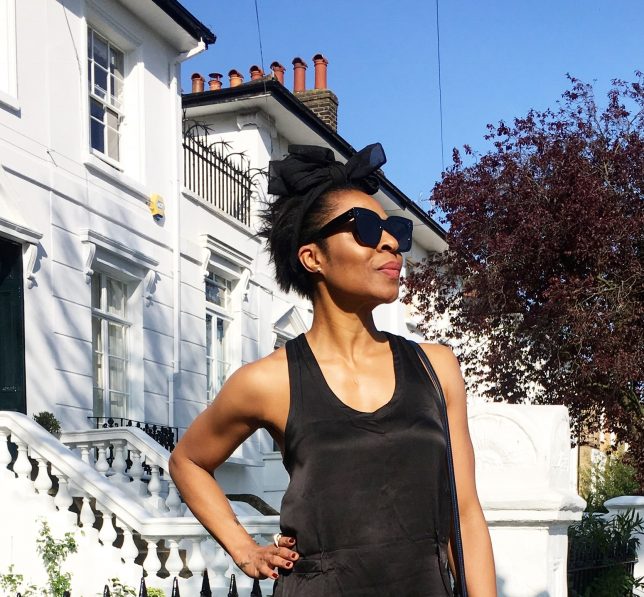 I am wearing:
Vest Dress (Filippa K)| Mules (Primark)| Bag (&Other Stories)| Sunglasses (Céline)
Thanks for visiting!
Addie xx