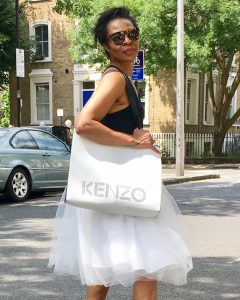 My name is Addie and I live in London. I'm a lawyer and, as the founder of AKU, I also have a background in cult Japanese labels as a buyer and stylist.
Style doesn't have to be complicated or busy to make a statement. For me, utility is vital (not much point looking "photo-shoot fabulous" if you can't function!) which is why I started this blog to celebrate the stylishly practical.
All outfits are real – check out my off-duty LOOKBOOKS below – and for my core styling mantra see the 6 Styling Commandments.
Thank you for visiting my blog – I would love to hear how you are finding it. Or why don't you say hello on Instagram?
Addie x
S T Y L E  I T.  O W N  I T.  L O V E  I T.
MyStyleArtist LOOKBOOKS:
JEANS LOOKBOOK (SPRING/SUMMER)